US House Committee Advances Forced Organ Harvesting Bill
<![endif]-->
Dear Reader,


THE U.S. HOUSE FOREIGN AFFAIRS COMMITTEE advanced H.R. 1154 to combat forced organ harvesting, including by the Chinese Communist Party, with unanimous, bipartisan support. The Stop Forced Organ Harvesting Act will next be debated on the House floor.
In New York, a suspect was arrested for third degree assault of a Falun Gong booth volunteer in Queens. The assailant, Zhongping Qi, physically assaulted Falun Gong practitioner David Fang unprovoked on February 16, 2023. It is unclear whether Qi is affiliated with the Chinese Communist Party.
And inside China, over 100 Falun Gong practitioners were sentenced to prison after unfair trials, January reports show. In particular, one Beijing woman was sentenced to 27 months after police found her DNA on a Falun Gong information pamphlet in the neighborhood.
If you missed our last newsletter, catch up on the key takeaways in Episode 04 of our podcast, Falun Gong Bulletin. Available on FaluninfoTV now.
Sincerely,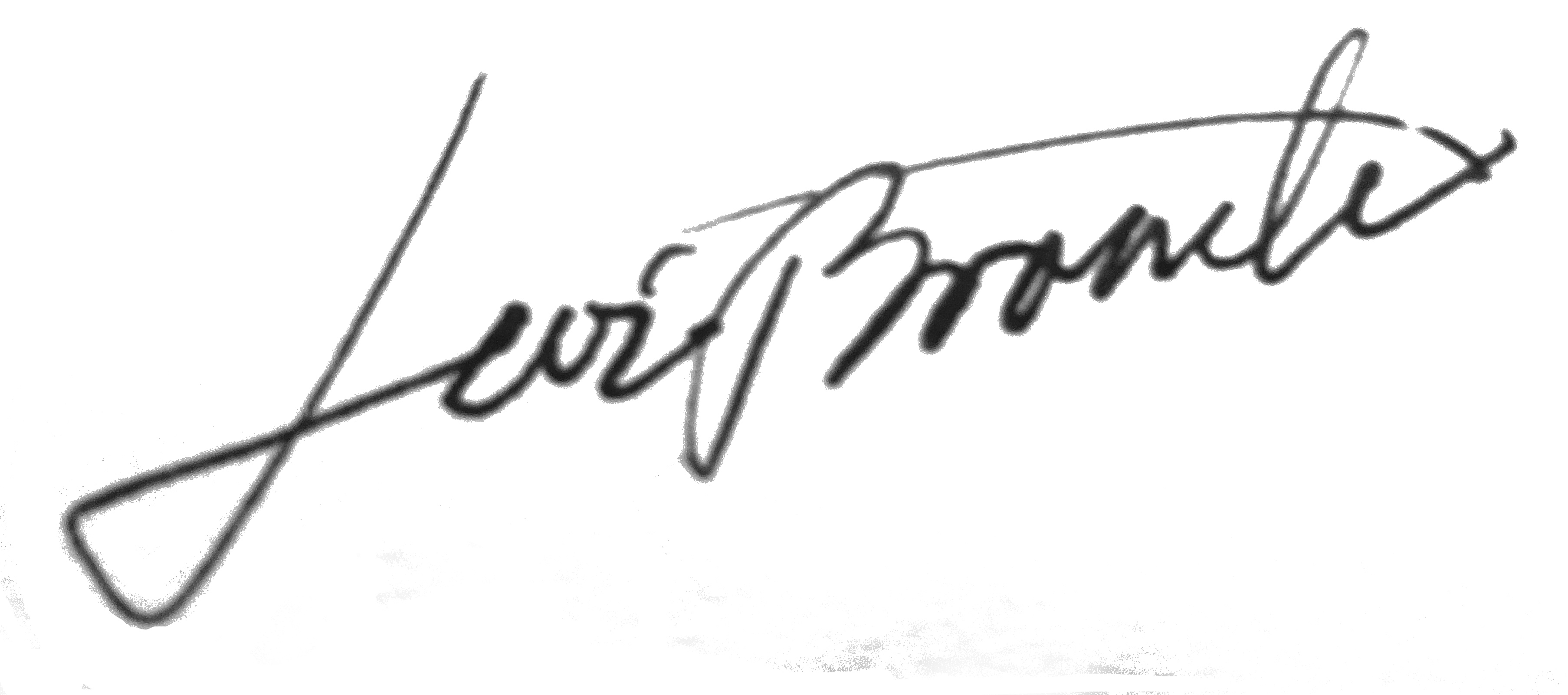 Levi Browde, Executive Director
Falun Dafa Information Center
U.S. CONGRESS
The Stop Forced Organ Harvesting Act Advances to House Floor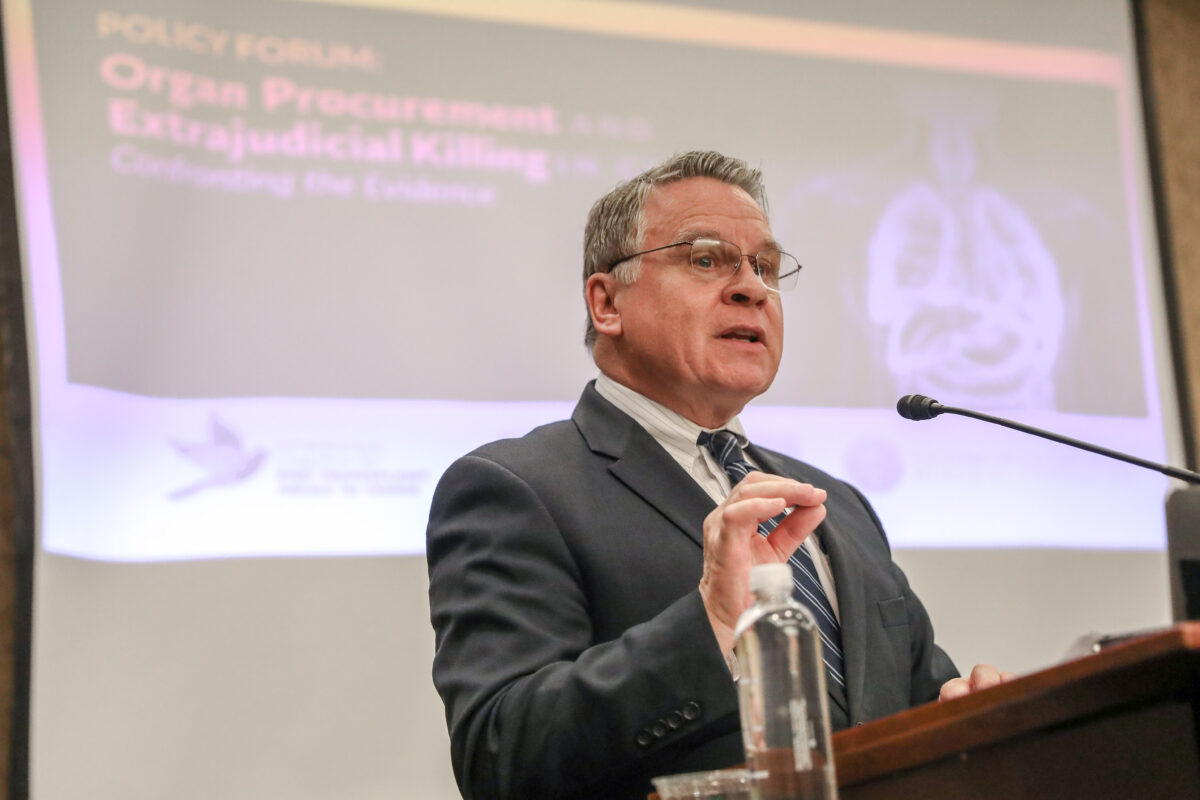 (Pictured: Rep. Chris Smith at the Policy Forum on Organ Procurement and Extrajudicial Execution in China on Capitol Hill on March 10, 2020.)
On February 28, the House Foreign Affairs Committee unanimously voted to pass U.S. legislation H.R. 1154, or the Stop Forced Organ Harvesting Act of 2023, which now advances to the House floor for a vote. The bill, introduced by New Jersey Congressman Chris Smith aims to combat forced organ harvesting and trafficking globally, including by the Chinese Communist Party. Forced organ harvesting is a lucrative trade in China, systematically carried out under state order, with prisoners of conscience, including Falun Gong detainees, being used as a source without consent.
H.R. 1154 would permit the U.S. State Department to impose sanctions on perpetrators of forced organ harvesting, including barring entry to the United States and blocking financial transactions on American soil. It also would require the U.S. secretary of state to report to Congress on organ transplant abuses committed in foreign countries.
"If Xi Jinping gets sick tomorrow and needs a new lung, he will get that lung from a 28-year-old Falun Gong practitioner or perhaps an Uyghur man or woman," said Representative Chris Smith in a statement on February 28, the bill's lead sponsor. "They [the CCP] go and pick and 'cull'—as they call it—these very healthy people, and the Falun Gong practitioners are extraordinarily healthy because of their religious practices, because of their lifestyle, so they become victimized by the Chinese Communist Party."
CIVIL DISOBEDIENCE
Beijing Woman Sentenced to 27 Months After DNA Tracing from Falun Gong Flyers, Minghui Reports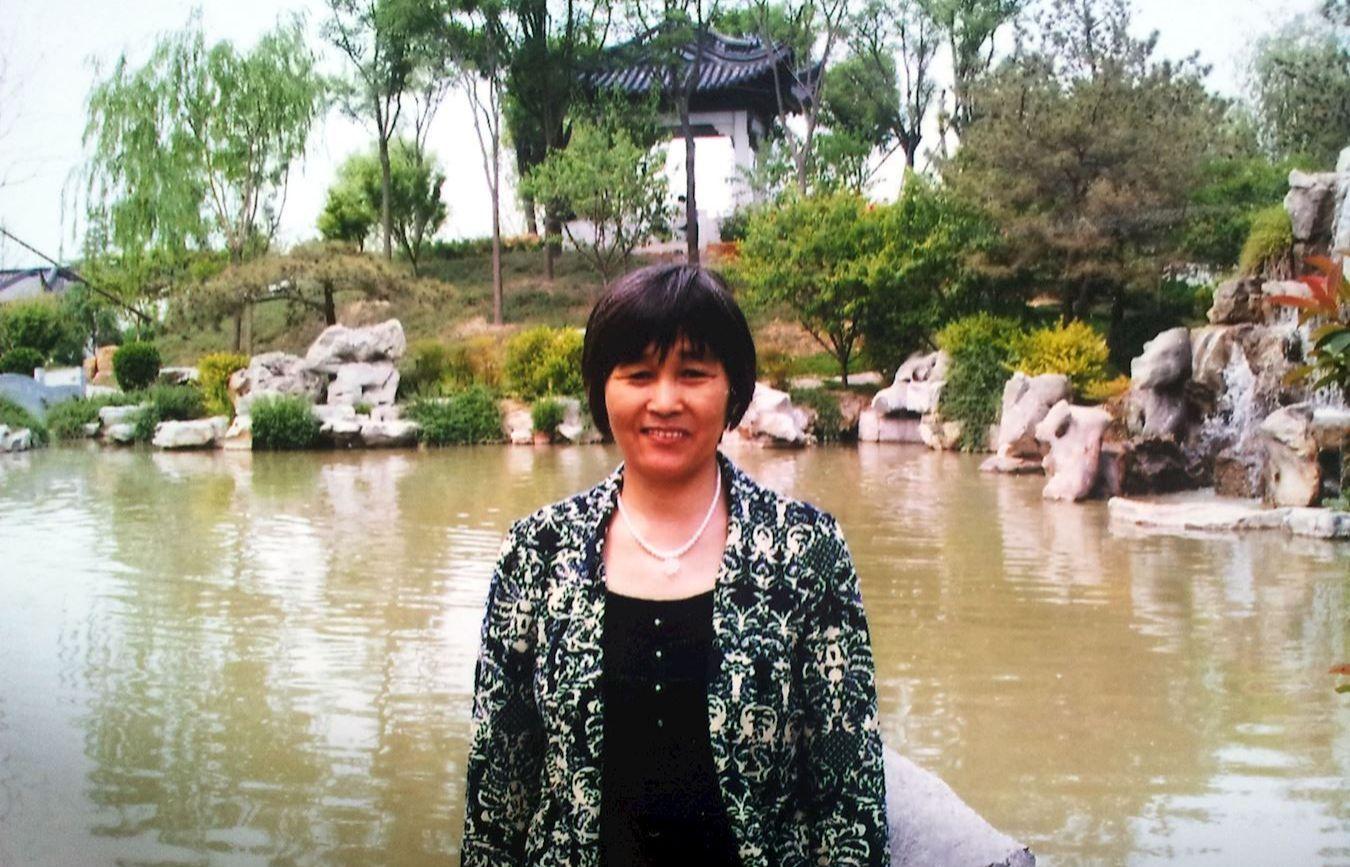 (Pictured: Ms. Zhao Xiuhuan in China, undated.)
A Beijing resident was recently sentenced to two years and three months, after police claimed they found her DNA on Falun Gong brochures distributed outside of a neighborhood.
Ms. Zhao Xiuhuan, 68, was arrested on November 21, 2020 and held at the Haidian District Detention Center. Surveillance camera recordings tipped off police that Zhao was distributing Falun Gong materials in the community. The police also claimed they found her DNA on one of the seven copies of Falun Gong information pamphlets collected from bike baskets and under the windshield wiper of a car. International researchers have found that the Chinese government is building the world's largest police-run DNA database, collecting samples from many ordinary citizens, even children, as well as persecuted minorities.
Since 2022, Zhao's lawyer has been barred from visiting her at the detention center, due to strict COVID restrictions. Only recently was her lawyer able to confirm that Zhao has been sentenced. But other details such as her health in custody remain unclear. Ms. Zhao had previously been imprisoned for practicing Falun Gong and speaking out against the persecution.
TRANSNATIONAL PERSECUTION
Suspect in New York Charged with Third Degree Assault for Attacking Falun Gong Volunteers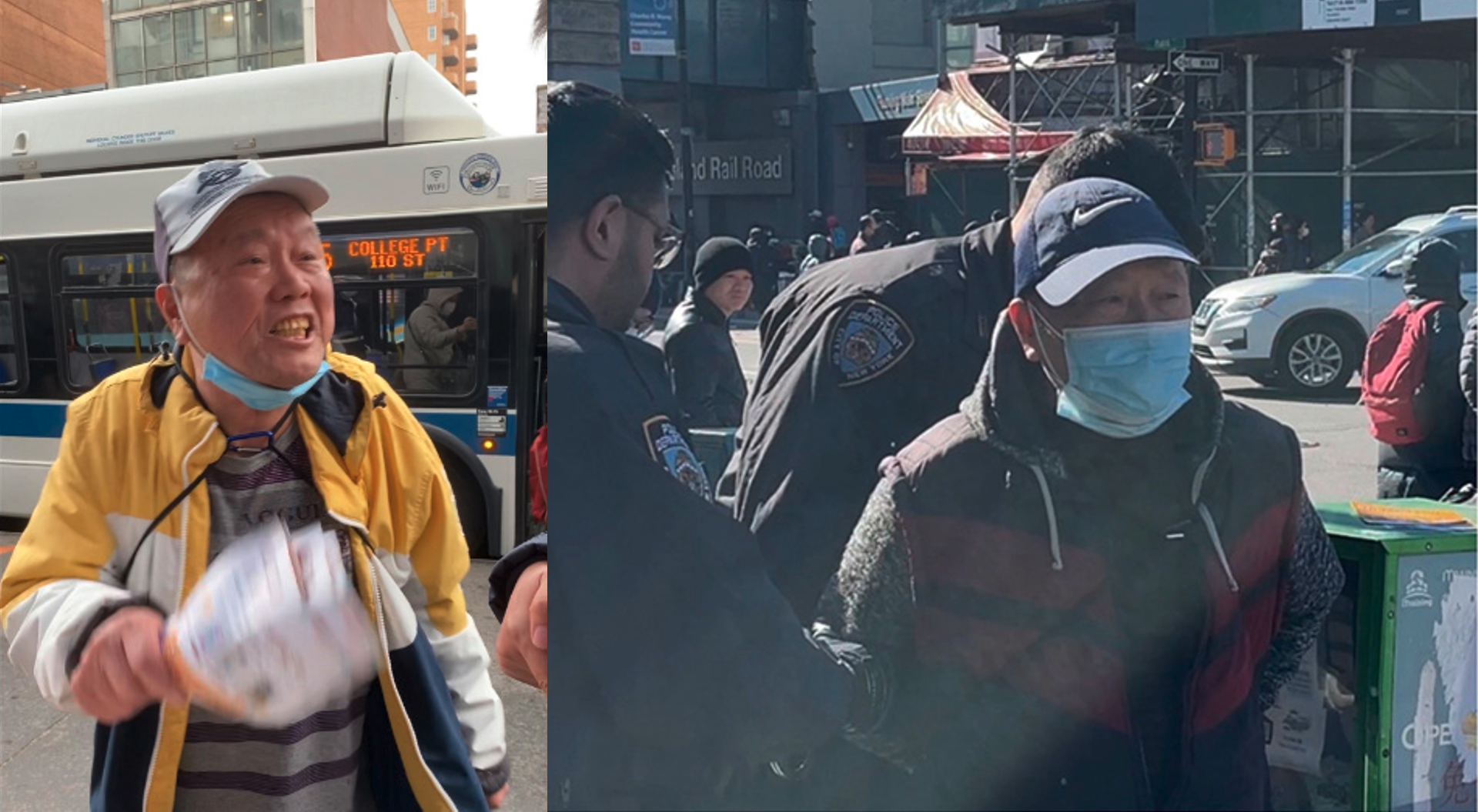 (Pictured: Qi Zhongping on February 16 harassing Falun Gong practitioners in Flushing, New York (L) and on February 18 during his arrest (R).)
On February 18, 2023, police officers from New York's 109th Precinct arrested a suspect who violently attacked a Falun Gong information booth and physically assaulted a volunteer in New York City.
The attacker, Zhongping Qi, is 77 years old and has a history of verbally abusing Falun Gong booth volunteers. This incident in February was only the latest in a series of incidents where Qi had targeted practitioners. He often cursed and made unprovoked slurs towards the volunteers at Falun Gong booths in Queens.
Earlier that week, Zhongping Qi harassed practitioners at a site in Flushing. He assaulted Falun Gong practitioner David Fang, injuring his hand, neck and chin, which bled. Qi was charged with third degree assault and taken to the Queens County Criminal Court after the police questioned him.
PERSECUTION INSIDE CHINA
117 Cases of Falun Gong Practitioners Sentenced to Prison Documented in January 2023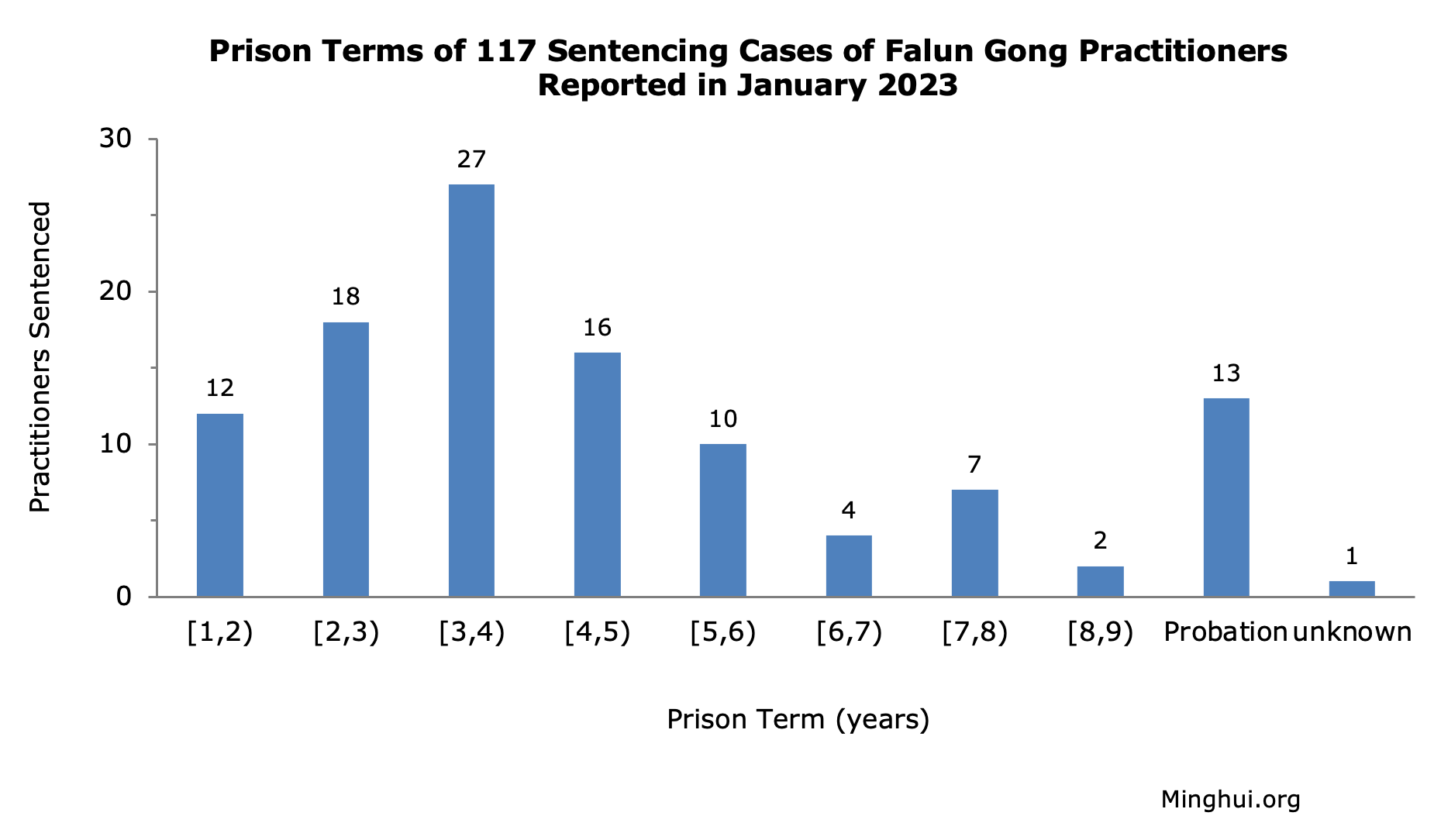 A total of 117 cases of Falun Gong practitioners sentenced for their faith were reported in January 2023. The sentenced practitioners consisted of teachers, engineers, bus drivers, accountants, factory workers, and tax bureau directors. Their ages ranged between 20 years old and 80 years old. Nineteen practitioners were in their 60s, 14 in their 70s and 2 in their 80s. The exact ages of 58 practitioners are unknown.
Among the newly confirmed cases, 26 occurred in January 2023. In addition, 11 took place between 2015 and 2020, 19 were in 2021, and 61 in 2022. The delay in reporting is caused by strict information censorship under the communist regime, which attempts to keep the persecution underground to avoid international scrutiny.
The cases occurred in fifteen provinces and municipalities. Shandong reported the most cases of 24, followed by Liaoning (20), Jilin (18), Guangdong (14) and Beijing (10). The practitioners' prison terms ranged from 8 months to 8.5 years, with an average of 3.4 years. Furthermore, 38 practitioners were fined a total of 420,000 RMB ($60,735 USD), an average of 11,053 RMB ($1,598 USD) per person.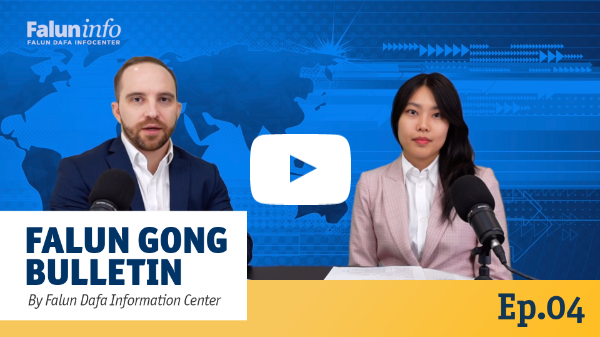 Falun Gong Bulletin Episode 04 | 24 minutes

In Episode 04 of the Falun Gong Bulletin, we cover five key trends to watch for in 2023 from our latest report. We'll also recap the participation of Falun Gong victims and experts in the 2023 International Religious Freedom Summit in Washington DC and share our top three takeaways from the event.