Two More Killed for Their Faith, 28 Sentenced in July
Wednesday, August 26, 2020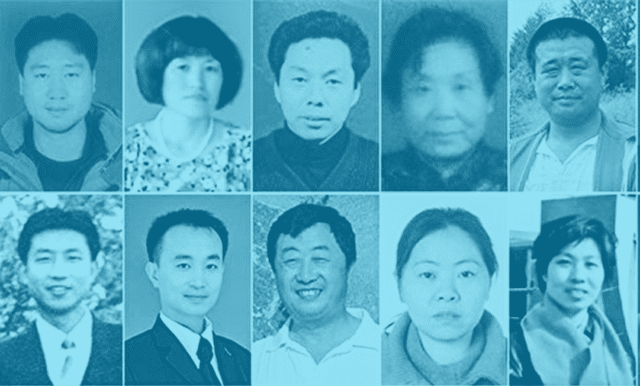 The faces of deceased Falun Gong practitioners who were killed in China in the last few months from persecution.
A retired bank employee in Yongning County, Ningxia Province died on June 2, 2020, nearly nine months after he was targeted in a group arrest for his faith in Falun Gong. Another Falun Gong practitioner arrested on the same day died in custody earlier this year.
Falun Gong Doctor's Kneecaps Broken, Beaten to Death
Police beat a female doctor of internal medicine until she could not walk and attempted to bury her husband alive, all in the name of persecuting Falun Gong. The 66-year-old physician and Falun Gong practitioner from Haining City, Heilongjiang Province was severely beaten by police and died on July 2, 2020.
INSIDE CHINA
A bakery owner, retired engineer, and farmer are among those sentenced to prison following unfair trials for up to seven years because they practice Falun Gong.
According to information collected by the Minghui website, the month of July 2020 saw 28 Falun Gong practitioners sentenced to prison for their faith.
An additional 24 sentencing cases that took place in the first half of the year were also confirmed in July, including 1 from January (an eight-year term to a Henan woman), 2 from March, 3 from April, 5 from May and 13 from June, bringing the year-to-date tally of sentenced practitioners to 191.
INTERNATIONAL PRESSURE
From Canada, A Brother Seeks to Protect His Sister from Persecution in Shanghai
Lin Qiu-Peng is a 74-year-old woman living in Shanghai. On May 29, secret police barged into her home and took her into custody for activites related to owning Falun Gong materials and petitioning the government in support of Falun Gong, which she says benefited her health and well-being, according to her brother in Canada, Lin Shen-Li, also a practitioner. Mr. Lin is calling onthe international community to help rescue his sister. He says the Chinese Communist Party's treatment of her is completely unjust and he fears what they may do to her.
He has good reason to fear. Last month, a wealthy Canadian citizen of Chinese decent was sentenced to 8 years in prison in China amid reports of torture and other miscarriages of justice against her. According to The Globe & Mail, a Freedom House expert singled out the extraordinary case of businesswoman Sun Qian during a testimony to Canadian lawmakers.
GOVERNMENT ACTION
Dozens of Lawmakers in Virginia Push to End the Persecution of Falun Gong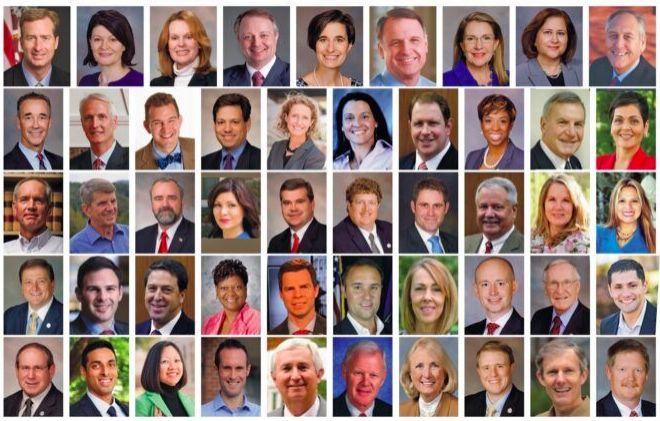 On July 29, a bipartisan group of 49 Virginia state lawmakers wrote to U.S. Secretary of State Mike Pompeo, urging him to call for the Chinese Communist Party to end its persecution of Falun Gong practitioners in China. According to a media report, David Bulova, a Democrat representing Virginia's 37th House District, penned the letter and explained that he and his colleagues hoped to "use the considerable moral and economic forces in order to be able to draw attention and demand changes." He said he plans to send the letter to the Virginia governor and health commissioner as well.
In the letter, the lawmakers urged: "We ask for your [Pompeo's] leadership, and the considerable leverage of the United States, to ensure that next year we are not observing 22 years of persecution."
A local resident wrote a letter to the editor in response to the lawmakers' courageous joint action, saying "The actions of Virginia officials are commendable. Holding the Chinese Communist Party accountable for organ harvesting is not only the right thing to do, it safeguards public health."
Podcast: 'The Michael Harrison Interview' with Levi Browde
Michael Harrison is one of America's most pioneering talk radio show hosts. In his podcast, he interviews Levi Browde, executive director of the Falun Dafa Information Center, about the Chinese Communist Party's persecution of practitioners of the growing Falun Gong spiritual movement.