Search Engines Censor "Falun Gong"; EU Targets Organ Harvesting
Dear Reader,

CCP CENSORSHIP ON FALUN GONG HAS SPREAD TO SEARCH ENGINES IN NORTH AMERICA, almost in an act of mockery amidst the deaths and arrests that the ongoing persecution is causing in present day.

In April, we have confirmed 19 more deaths due to the persecution. The Zero-Out campaign to reduce the number of Falun Gong practitioners to "zero" continues to be a prime objective of the Chinese regime.

The EU is the latest international actor to take public action— its Parliament passed a resolution in May to combat the persecution and forced organ harvesting of Falun Gong practitioners in China, calling on other Member States to investigate the crimes and for the "Chinese authorities to promptly respond to the allegations…and to allow independent monitoring by international human rights mechanisms."


Sincerely,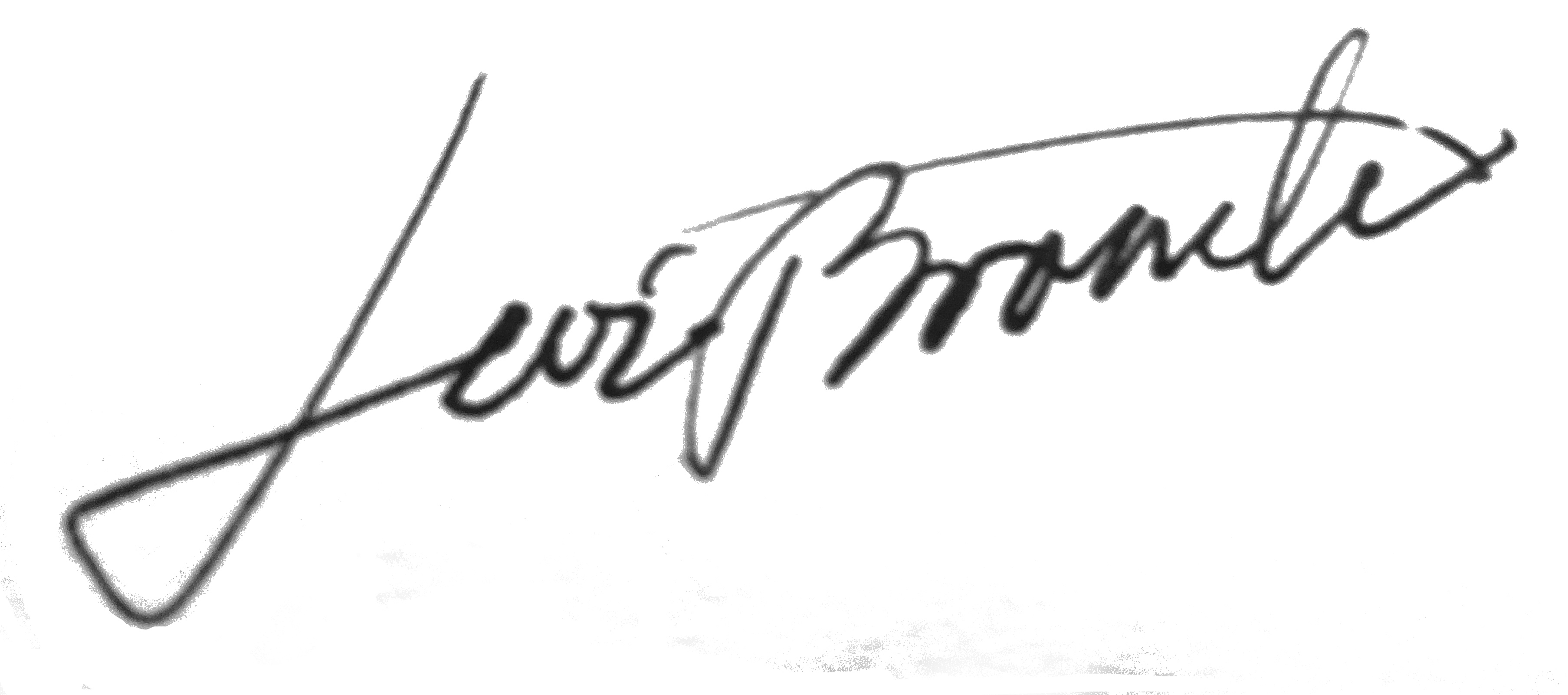 Levi Browde, Executive Director
Falun Dafa Information Center
PROPAGANDA OVERSEAS
Bing Censorship in Line with Chinese Propaganda
(Figure: In blue, the Bing search trend data for 法轮功 (Falun Gong), and in red, the aggregate sum data for all of its suggestions.)


On May 19, 2022, Citizen Lab reported "Microsoft Bing's Chinese Political Censorship of Autosuggestions in North America." In their findings, Bing produced erratic trends data for Falun Gong related autosuggestions. In addition to the artificiality and one-sidedness of these autosuggestions, this indicates these autosuggestions are influencing searches rather than being induced by them:


"The findings prove that Bing is artificially influencing searches in keeping with China's propaganda requirements. Bing's Chinese political autosuggestion censorship applies not only to their Web search but also to the search built into Microsoft Windows as well as DuckDuckGo, which uses Bing autosuggestion data."

Bing is not the only search engine to seemingly engage in dubious practices related to CCP censorship objectives. All major search engines, for example, routinely list Chinese government websites as the authoritative source to answer basic questions about Falun Gong, which is akin to referencing neo-Nazi websites when users search "Judaism."
OVERVIEW OF THE PERSECUTION
April 2022: 19 Falun Gong Practitioner Deaths from Persecution Confirmed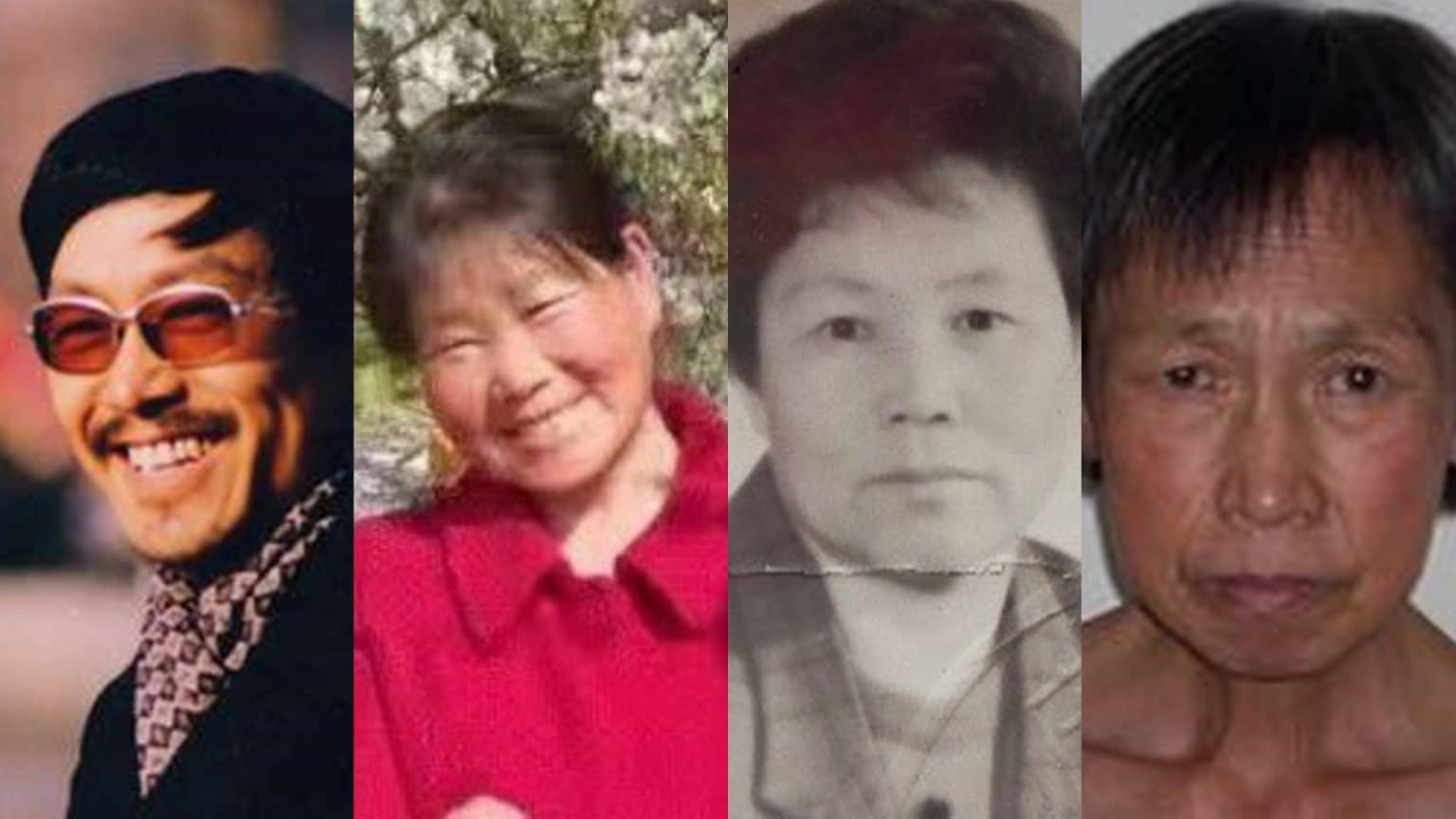 (Left to right: Mr. Han Junde, Ms. Jiang Guiling, Ms. Gao Xiulan, and Ms. Li Peixian)

In April, 19 Falun Gong practitioners were confirmed to have lost their lives to the persecution of their faith. The deaths took place in 2016 (1), 2018 (1), 2021 (6), and 2022 (10). The date of one practitioner's death is unknown.

Three regions recorded the most deaths: Heilongjiang Province (7), Hebei (4), and Liaoning (3). Mr. Han Junde from Hebei died less than three years into his 8.5-year prison term, after authorities caught him making gourd crafts engraved with Falun Gong's tenets "Truthfulness-Compassion-Forbearance." In prison, Han was abused until he developed severe anemia, blindness in one eye and had to be wheeled around in a wheelchair in prison. He passed away on April 5, 2022.

Last month, Bitter Winter also reported on the persecution of Mr. Yu Baiqing, a practitioner from Heilongjiang Province, one of many victims during the 2021 Qingdao crackdown on Falun Gong. He had become a Falun Gong practitioner in 1992 in Qiqihar city. Since Yu mentioned Falun Gong to his friends and co-workers, he was noticed by police and arrested in 2003. He was sentenced to three years in jail by Qiqihar court and the authorities also harassed his wife.

Although a first case against him was withdrawn for lack of evidence, on March 18, 2022, Yu was tried virtually by the Huangdao District Court. After he refused to sign a declaration renouncing Falun Gong, Yu was sentenced to 8 years in jail. Yu Baiqing is a clear case of a practitioner sentenced just for practicing Falun Gong and refusing to "repent"; these were his only crimes.

He is currently serving his sentence in Jiaonan Prison, Qingdao City.
FEATURED CASE
Wife and Husband Die One Year Apart From CCP Persecution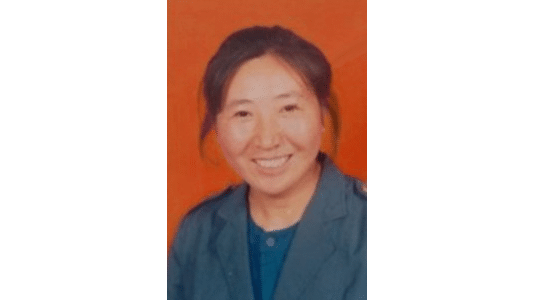 Ms. Guan Fengxia and her husband, Mr. Dai Zhidong, died less than one year apart for their shared faith in Falun Gong. They are survived by a son.

Ms. Guan, of Daqing City, Heilongjiang Province, took up Falun Gong in 1995. After witnessing how she improved as a person, her husband, Mr. Dai, began to practice a year later. Once the persecution began in 1999, police constantly harassed the couple and ordered them to renounce Falun Gong over the last 23 years.

The ongoing persecution took a toll on Ms. Guan's health. She developed uterine fibroids that caused excessive bleeding, and passed away at the age of 60 on March 5, 2021. As for Mr. Dai, police tortured him in detention, in one instance making a nurse force feed him. The force-feeding ruptured his esophagus and caused him to vomit blood. His latest arrest was in January, and he passed away a month later on February 11, 2022. He was 60 years old.
INTERNATIONAL ACTION
EU Resolution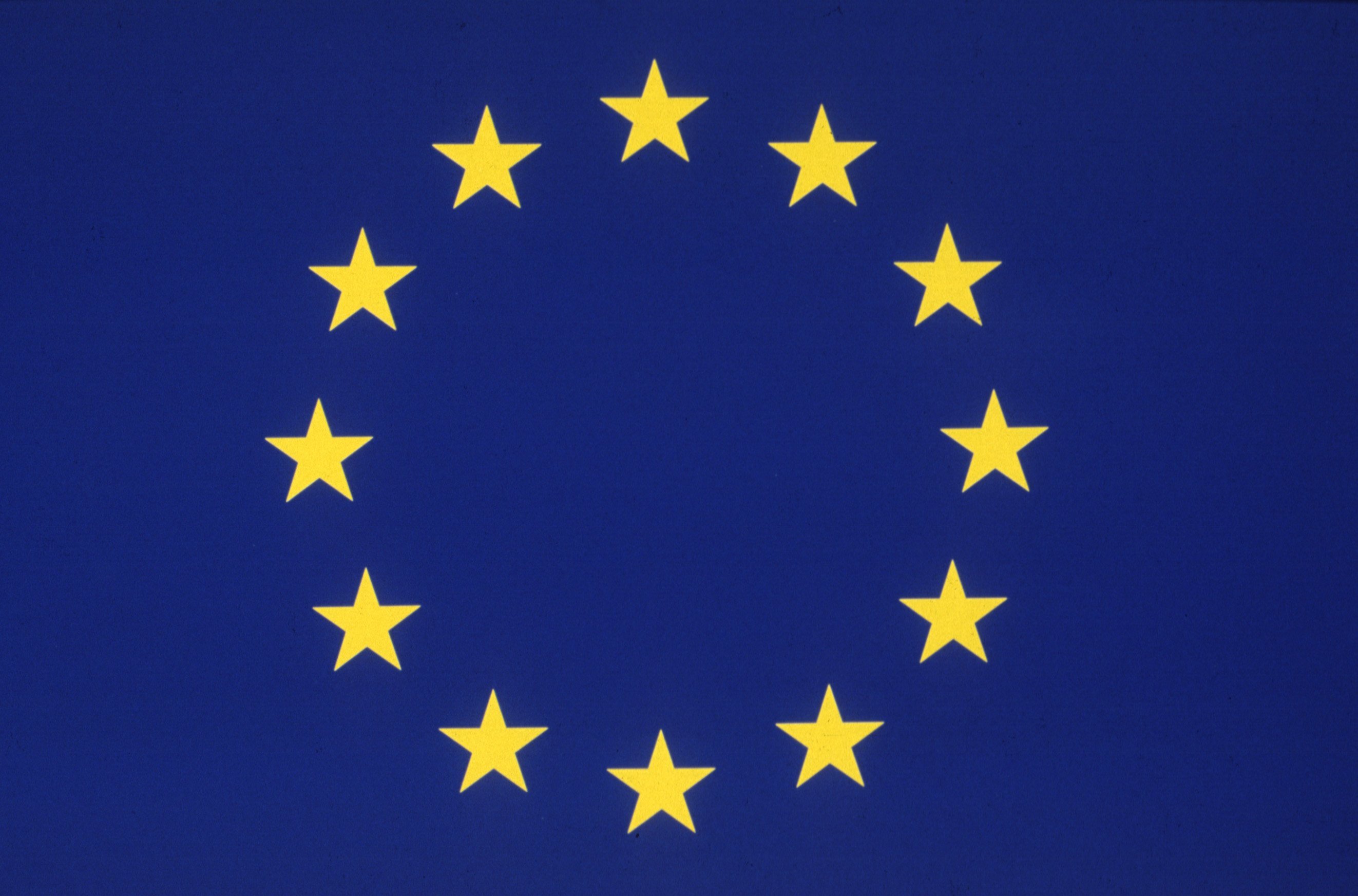 On May 5, 2022, in Strasbourg, France, the European Parliament (EP) passed an urgency resolution to condemn forced organ harvesting in China:

"This vote follows another important event: the unopposed approval of a new British piece of legislation aimed at stopping that very same crime in China. The amendment to the UK's new Health and Care Bill, passed on April 28, now importantly holds British residents accountable if they are involved, in any way, with organ harvesting and trafficking.

As Health Minister Edward Argar said during the debate on March 30 in Westmister, "[t]he amendment would encompass paying for the supply of an organ, seeking to find someone willing to supply an organ for payment or initiating or negotiating any commercial arrangement for an organ to be supplied. Such things are already illegal, and we are extending the territoriality of that for English, Welsh and Scottish residents." Even UK companies risk legal action if they are found to have links with harvested organ trafficking in Communist China."
ZERO-OUT CAMPAIGN
Zero-Out Confirmed Again in Leaked CCP Directive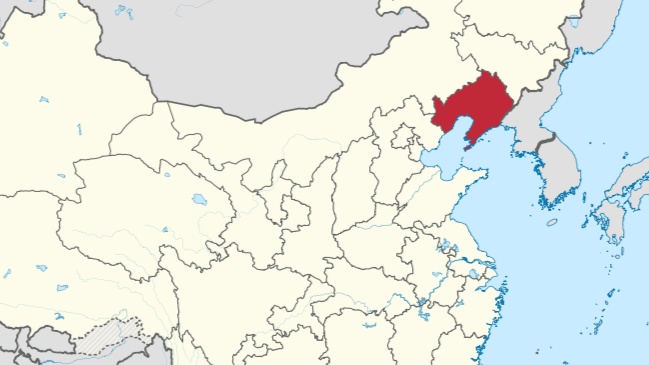 (Liaoning Province, China/By TUBS)

Leaked documents from the Political and Legal Affairs Committee (PLAC) in Tieling county of China's northeastern Liaoning Province reveal that the Chinese Communist Party's (CCP) effort to "transform" or "zero out" Falun Gong remains the prime target of the regime.

The "Progress Report Submitted to the Provincial PLAC Inspection Group" in April 2019 notes that nine of the highest-ranking ministries under the CCP's Central Committee issued an order to force all Falun Gong practitioners to give up their spiritual practice.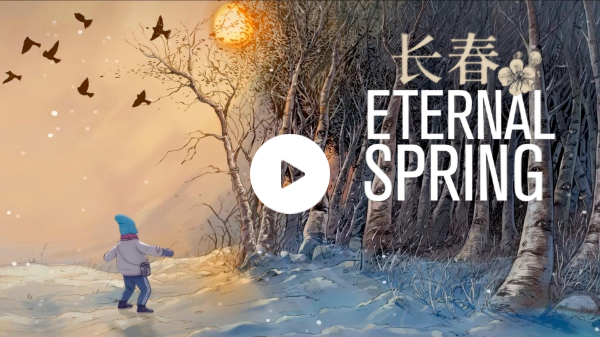 ANIMATED DOCUMENTARY | 86 MINUTES | 2022
Currently screening across the U.S. and Europe.


In March 2002, a state TV signal in China is intercepted by members of the banned spiritual group Falun Gong. Their goal is to counter the government narrative about their practice. In the aftermath, police raids sweep Changchun City, and comic book illustrator Daxiong (Justice League, Star Wars), a Falun Gong practitioner, is forced to flee.


Combining present-day footage with 3D animation inspired by Daxiong's art, Eternal Spring retraces the event on its 20th anniversary, and brings to life an unprecedented story of defiance, harrowing eyewitness accounts of persecution, and an exhilarating tale of determination to speak up for political and religious freedoms, no matter the cost.