New Chinese Agency Targeting Falun Gong with "Torture Kits"
<![endif]-->
Dear Reader,

IMAGINE THE POLICE BREAK INTO YOUR HOME, abduct you, and then sentence you to four years in prison for possessing a religious text. That's what happened to 70-year-old Guo Yuanhe, who was then brainwashed, starved, tortured via straitjacket binding and force-fed by doctors until she lost eight teeth. A similar tactic was used on former accountant Zhang Chunhe, who was tricked into opening the door after police told her they were conducting mandatory coronavirus tests.

A shocking story based on victim and insider testimony recently revealed that Jilin Province has a new extralegal agency created to torture Falun Gong, involving the Minister of Public Security and a so-called "torture kit." To combat these egregious crimes against humanity, steps are being taken to sanction perpetrators, like H.R. 6319, the Falun Gong Protection Act.

Also, 400 million Chinese citizens have now cut their ties from the Chinese Communist Party through the Tuidang ("Quit the Party") movement. U.S. officials and experts have hailed this as a milestone in the growing peaceful defiance of CCP tyranny across China.


Sincerely,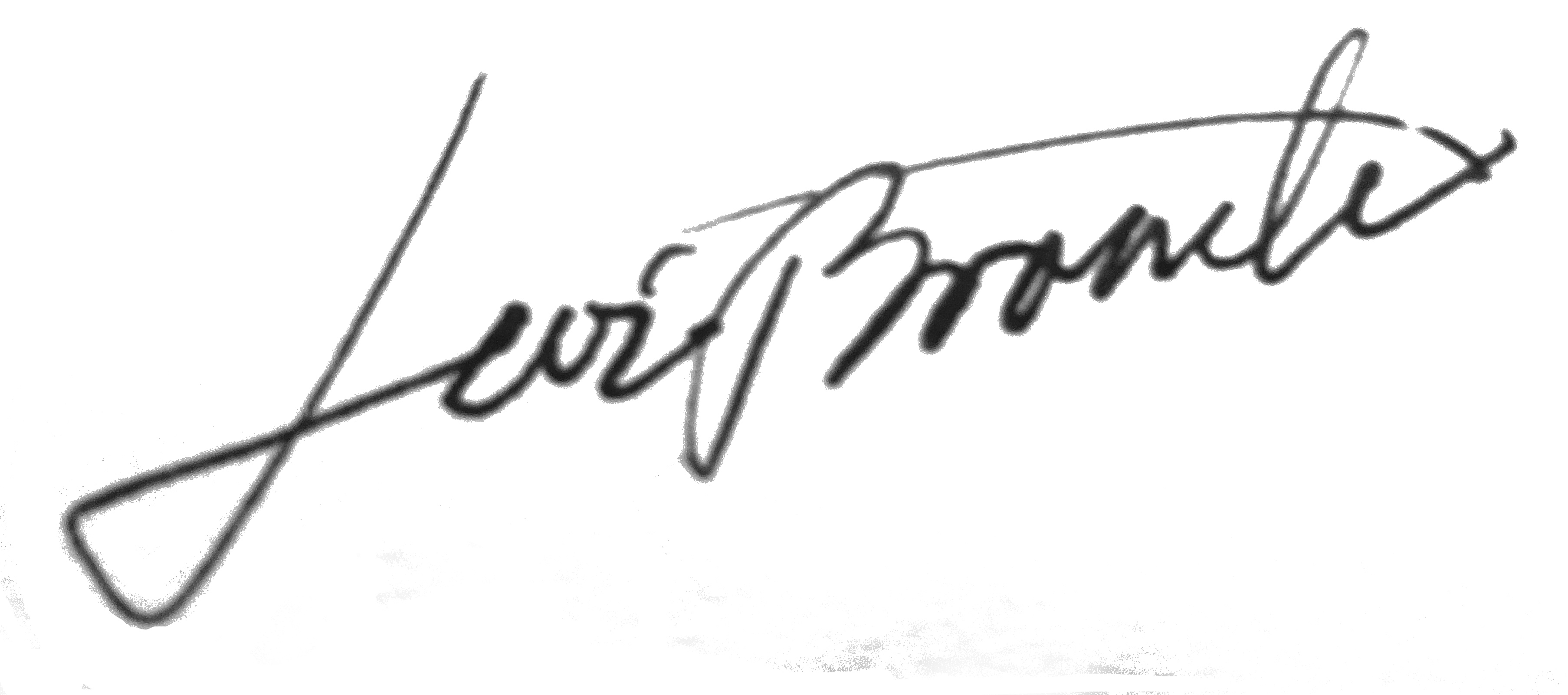 Levi Browde, Executive Director
Falun Dafa Information Center
FEATURED CASE
Elderly Woman Sentenced, Tortured to Mental Collapse for Possessing Falun Gong Materials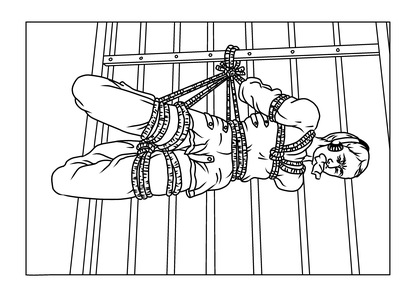 Pictured: Straitjacket torture illustrated by Falun Gong practitioners, in which the victim is strapped in a straitjacket and tied or handcuffed to the prison cell.
Ms. Guo Yuanhe (70), a Hunan Province resident, was arrested in March 2020. Several police officers arrested Guo and took away her bag, which contained 500 yuan (approximately $75 USD) in cash and some Falun Gong materials. On March 29, her home was arbitrarily ransacked. Her computers, printers, large amounts of cash, Falun Gong books, and photos of Falun Gong's founder were confiscated.

She was detained in the Chenzhou Detention Center until she was sentenced on October 2020 to 4 years, 6 months in Hunan Province Women's Prison for her faith in Falun Gong. After she was taken to the High Alert Ward in Hunan Women's Prison, Guo was subjected to intensive brainwashing. This caused her to suffer from delirium in the spring of 2021.

Since then, she has suffered countless torture tactics by Chinese regime authorities including: starvation, sleep deprivation, restricted restroom use, verbal abuse, brainwashing, straitjacket torture (pictured), and more. Because of the torture, she was driven to mental collapse. After she was taken to Hunan Armed Police Hospital due to her declining health condition, she force-fed by doctors and lost eight teeth as a result.
PERSECUTION TRENDS
REPORT: CCP Develops 'Torture Kit' and a New Agency to Persecute Falun Gong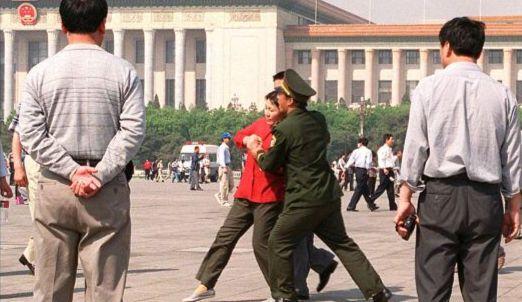 Pictured: Female Falun Gong practitioner dragged by Chinese police in Tiananmen Square as two standerbys watch.
A recent report revealed that the Chinese Communist Party has developed a torture "kit" for "trained personnel" to use on Falun Gong adherents. The torture kit contains drugs, aphrodisiacs, toothpicks, small instruments, wires, and other items. Testimonies from Falun Gong practitioners have revealed how the gruesome kit works. Victims like Mrs. Jiang Yongqin have experienced it first-hand.

Jiang was abducted and interrogated by police for her faith in Falun Gong. During the process, a "trained expert" and his assistant from the Special Disciplinary Office (SDO) applied the torture kit to sexually abuse her until she collapsed. The SDO is a secret agency under the Jilin provincial public security department, created to persecute and "re-educate" Falun Gong practitioners. The SDO expert told her, "There's are certain restrictions on using the kit; but, when it comes to Falun Gong, we use it whenever we like."

Because she refused to give up her computer password and resisted their attempts to renounce her faith, two other Jilin national security policemen surnamed Tang and Lu joined the two SDO officers and also began to torture Jiang. The four men first sprayed mustard oil into Jiang's nostrils, added lit cigarettes, and then left the cigarette butts inside her nostrils. The SDO "kit expert" then instructed other men to sexually assault her using items from the kit. When they found that she was menstruating, the expert claimed that the items would work even better. After nearly two hours, Jiang collapsed and gave in.
U.S. LEGISLATION
US Lawmakers and Experts Celebrate Milestone: 400 Million Chinese People Quit Communist Party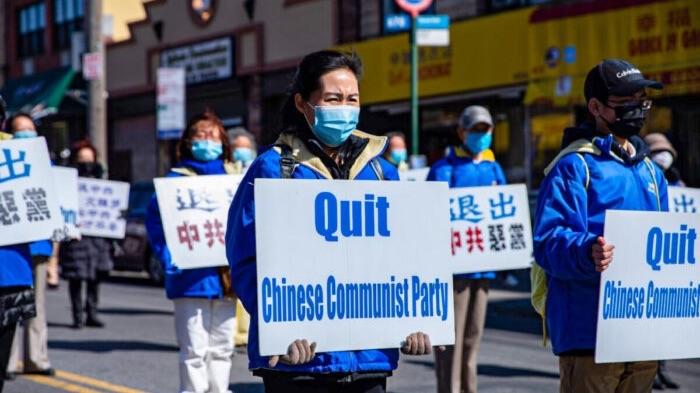 (Pictured: Falun Gong practitioners in Brooklyn, New York gathered in support of Chinese citizens' withdrawal from the Chinese Communist Party and its associate groups.)
Last week, U.S. lawmakers and experts condemned the Chinese Communist Party's history of violence and bloodshed, while hailing a milestone reached by the global Tuidang movement that encourages people to relinquish their ties to the world's largest communist regime.

The Tuidang movement means "Quit the Party" in English, and it was launched as a peaceful movement in response to the CCP's growing suppression of its citizens. Falun Gong practitioners support Tuidang, as the movement helps people see clearly the scope and nature of the persecution and to enable them to distance themselves from it. In this process, the movement appears to have aided in curbing human rights abuses. As more Chinese citizens have learned of the CCP's violent and deceptive tendencies by reading the Nine Commentaries on the Communist Party (here), many have vowed to no longer act on its behalf to violate fellow citizens' rights.

"The Chinese Communist Party has the blood of tens of millions of Chinese on its hands, so it is no wonder that over 400 million Chinese civilians have left the CCP over the past two decades. Mao's Great Famine, Tiananmen Square, the persecution of the Falun Gong, and the genocide of Uyghur Muslims are all proof that the CCP only cares about its grip on power," said Representative Tim Burchett (Tennessee), who sits on the Asia subcommittee of the House Committee on Foreign Affairs.
PROSECUTION INSIDE CHINA
Bitter Winter— Veteran Falun Gong Practitioner Tricked into Arrest, Prosecution Unfairly Expedited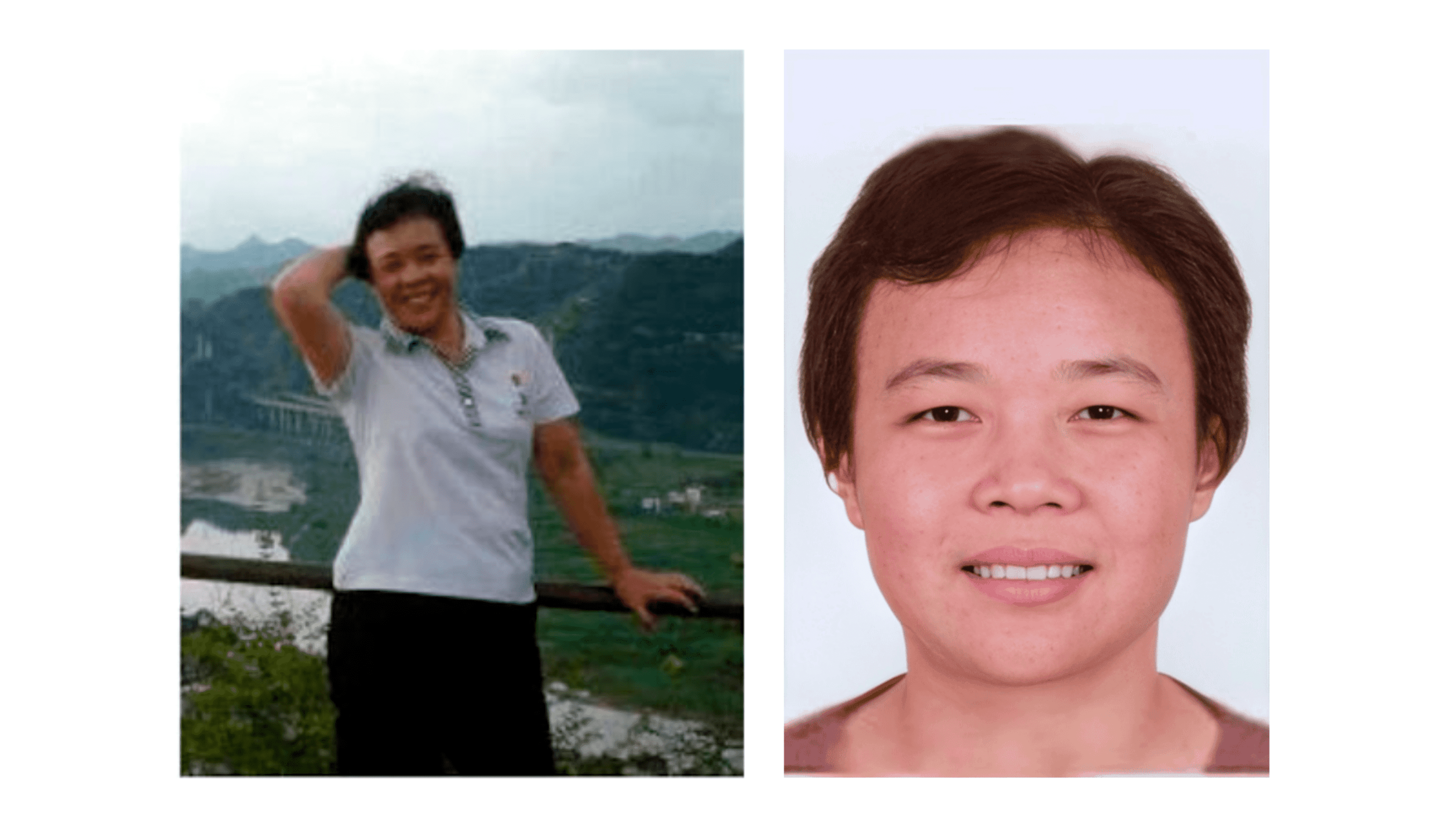 (Pictured: Mrs. Zhang Chunhe in China and her profile picture, both undated.)
Former accountant Zhang Chunhe, a resident in Guangzhou City, was recently sentenced to four years and fined nearly $1,500 USD for possessing Falun Gong books and related materials in her home. On April 10, 2021, the police falsely claimed they were at her home to conduct a coronavirus test, but after she opened the door, they trespassed and confiscated her possessions.

Zhang was arrested on the spot, and her case was sent to Haizhu District Procuratorate, which specializes in expediting Guangzhou Falun Gong cases. She stood trial in the Haizhu District Court on November 19, 2021. Zhang testified that she didn't violate any law by practicing Falun Gong and that no evidence had shown how she had harmed anyone as alleged by the prosecutor.


On March 28, 2022, guards at the Zengcheng District Detention Center attempted to videotape Ms. Zhang as they tried to get her to renounce her faith. When she resisted, they handcuffed her, and dragged her to a cell, badly injuring her arms in the process. She started a hunger strike to protest the violence.

Reported by Bitter Winter.
INTERVIEW: Representative Scott Perry with American Thought Leaders


Representative Scott Perry (PA), a member of the House Foreign Affairs Committee and initiatior of the Falun Gong Protection Act 2022 spoke with American Thought Leaders to discuss how Beijing is exploiting America's strategic weaknesses, and what holding the Chinese regime to account would tangibly look like.

Perry argues that the United States should "classify and characterize the Chinese Communist Party as a transnational criminal organization." This designation is especially suitable, considering the forced organ harvesting crimes against Falun Gong, violent suppression of faith, and other breaches against international law.

His legislation, H.R.6319 – Falun Gong Protection Act, would be able to take this first step and "require the President to impose visa- and property-blocking sanctions on foreign persons that are knowingly responsible for, are complicit in, or have engaged in the involuntary harvesting of organs in China."