Lawmakers & Experts Urge Genocide Designation, Policy Inclusion
<![endif]-->
Dear Reader,

JULY RECORDED SEVERAL MILESTONES for policymakers and China experts in the Falun Gong issue. Over a dozen lawmakers in the United States, 40 parliamentary members in Canada, and the Inter-Parliamentary Alliance on China have issued statements to address Falun Gong through public policy and diplomacy.

Experts have also strengthened their call for the official designation of Falun Gong as a genocide, an action that is included in H.R. 6319, the Falun Gong Protection Act introduced to Congress last year.

In addition to these policy recommendations, we have also included a featured case of Chinese teacher Wang Juzhen (73), who was widowed due to the persecution. She was sentenced 7.5 years for distributing Falun Gong flyers, and the school fired Wang upon her release in 2020. Her children have also been detained.


Sincerely,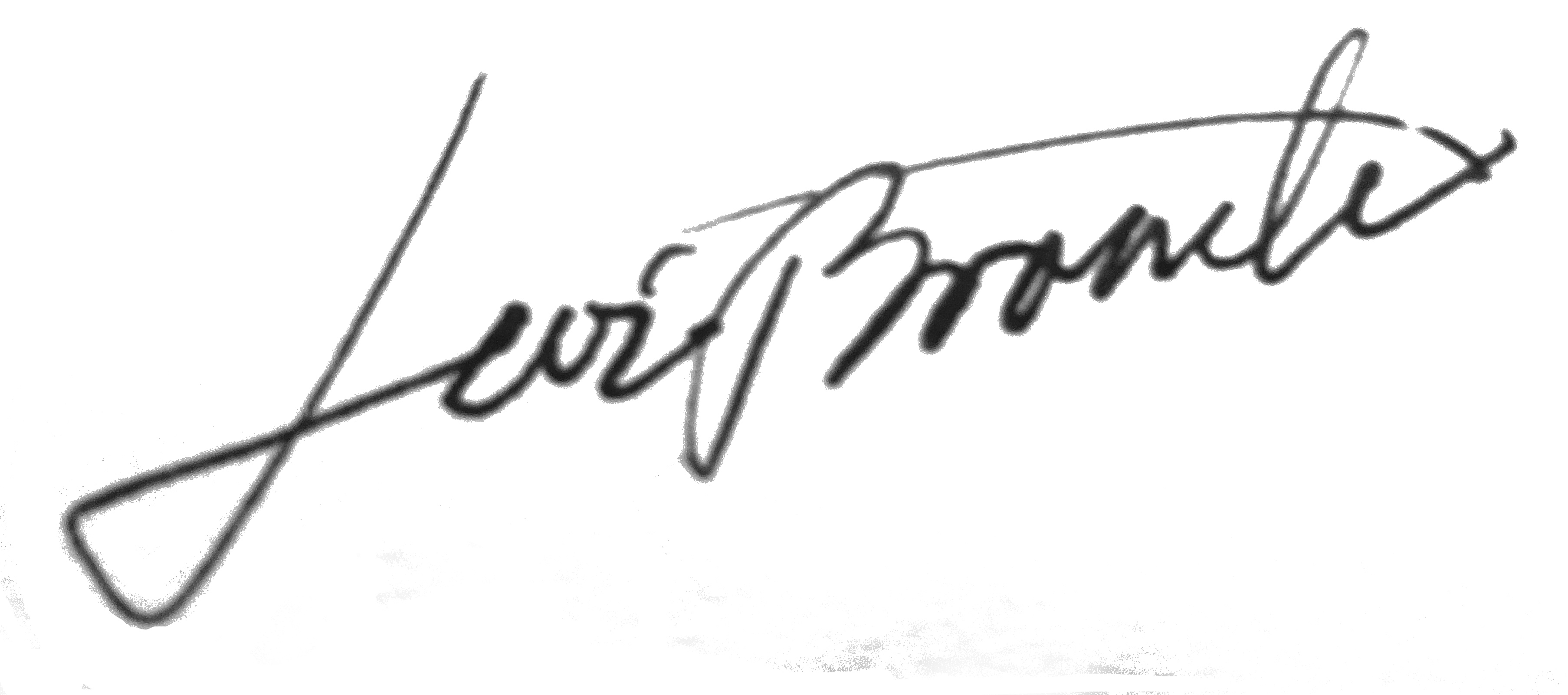 Levi Browde, Executive Director
Falun Dafa Information Center
ACADEMIC STUDY
Genocide in The People's Republic of China: Violations of International Criminal Law in the Suppression of Falun Gong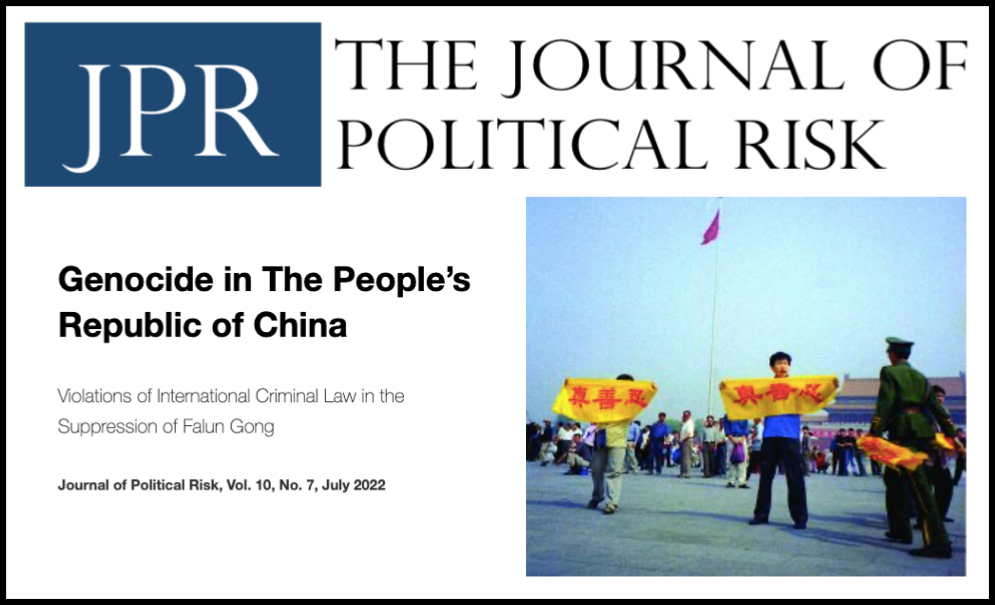 In the Journal of Political Risk, Vol. 10, No. 7, the featured essay assesses the claims of genocide committed against the Falun Gong by making reference to the Convention on the Prevention and Punishment of the Crime of Genocide, and jurisprudence of international criminal tribunals. The author, former Canadian foreign ministry senior policy advisor Caylan Ford, argues that "the suppression of Falun Gong would likely satisfy the convention definition of genocide."

The persecution of Falun Gong befits the definition genocide enumerated by the 1948 Genocide Convention, particularly about the specific intent "to destroy, in whole or in part, a national, ethnical, racial or religious group. The genocidal intent underlying the persecution can be much more directly established than in the case of Xinjiang: the Chinese Communist Party, and its media organs, have repeatedly and publicly stated their goal as the 'complete eradication' of Falun Gong, and established an extra-legal security agency for that express purpose."

Moreover, the campaign "against Falun Gong is of a staggering scale, intensity, and duration, affecting tens of millions of citizens across every province of China. The crimes involved include, but are not limited to, extrajudicial killing, mass imprisonment, forced labour, and torture, with at least several hundreds of thousand victims."
INTERNATIONAL RESPONSE
Inter-Parliamentary Alliance on China: Statement on the 23rd anniversary of the persecution of the Falun Gong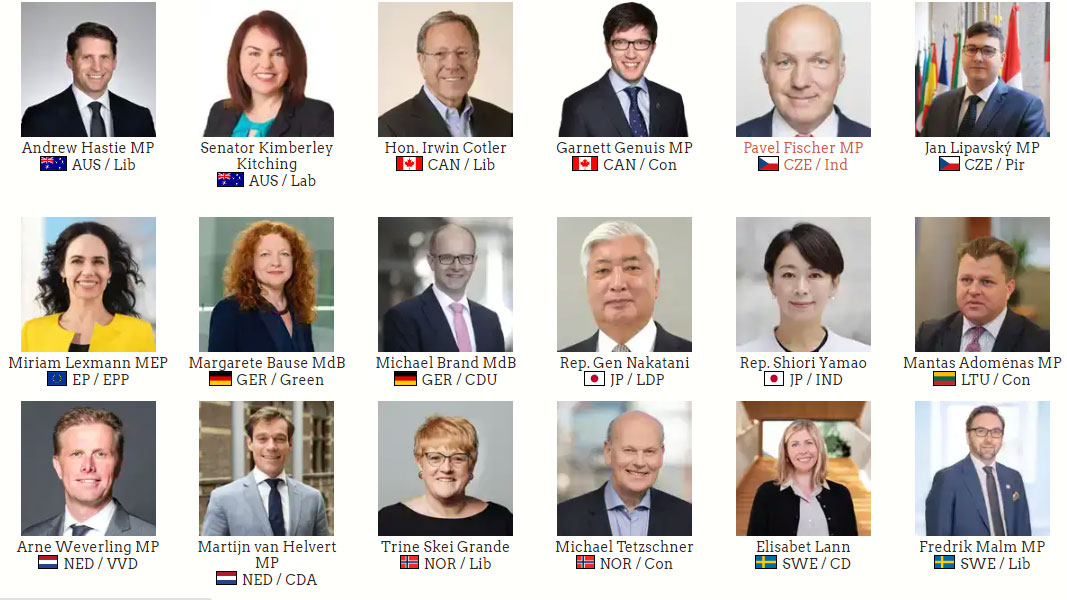 The Inter-Parliamentary Alliance on China is an international cross-party group of legislators working towards reform on how democratic countries approach China. It is made up of global legislators and led by a group of co-chairs, who are senior politicians drawn from a representative cross-section of the world's major political parties.


On July 20, the IPAC released an official statement to call for an end to the persecution of Falun Gong on its 23rd year:
"Over the past two decades, hundreds of thousands of Falun Gong practitioners have been imprisoned, with many subjected to the most severe forms of torture and credible reports of widespread, state-sponsored forced organ harvesting.


We once again call on our governments to stand up and speak out for an end to such repression. The Chinese government must be held accountable for upholding the human rights and religious freedom of all peoples in China."
U.S. RESPONSE
23 Years: United States Government Agencies & Officials Stand in Solidarity with Falun Gong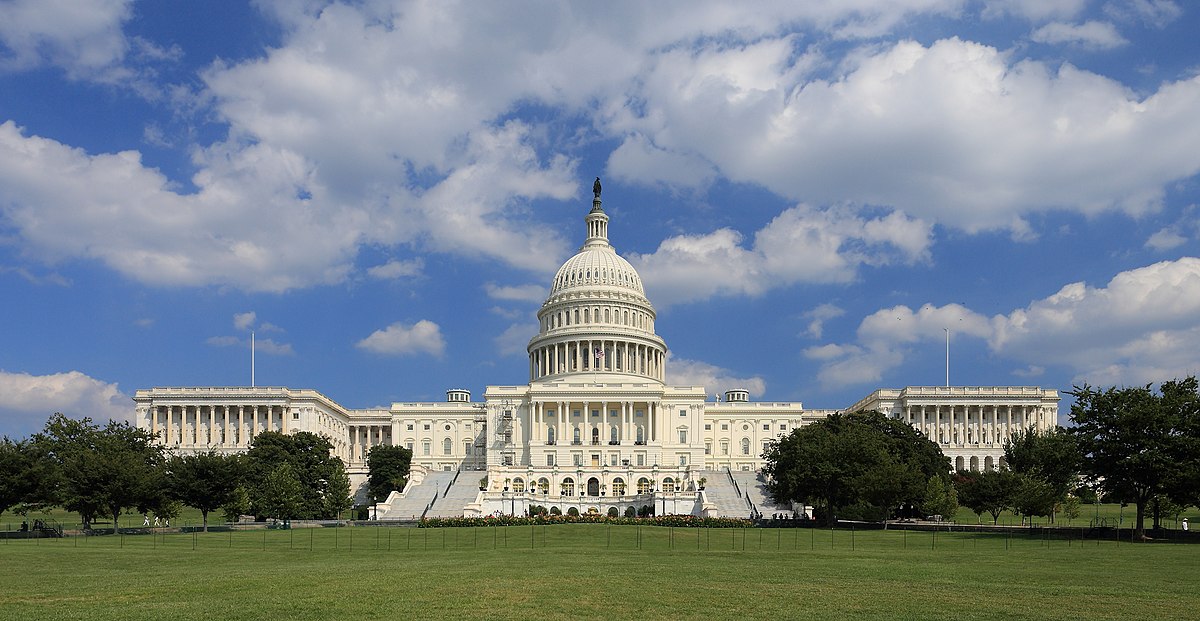 July 20, 2022 marked the 23rd anniversary of Falun Dafa practitioners' peaceful resistance against the Chinese Communist Party's (CCP) persecution of their faith. On this occasion, many officials and government agencies in the United States published statements in support of Falun Gong practitioners and applauded their efforts to expose these crimes against humanity.

They also condemned the CCP's persecution and the CCP's organ harvesting from living practitioners. The U.S. State Department publicly called on the Chinese Communist Party to end its "abuse, imprisonment and torture of peaceful practitioners." U.S. Ambassador-at-Large Rashad Hussain also took a stand to contend that the CCP's "unjust campaign must end."

In addition, senators and representatives from Pennsylvania, Florida, Texas, Missouri, Washington D.C., Massachusetts, Wisconsin, Arkansas, and other states also condemned the Chinese Communist Party for its inhumane acts against the peaceful spiritual group and called for increased awareness to end this persecution.
CANADIAN RESPONSE
Canada: 40 Lawmakers Urge Prime Minister to Champion Human Rights of Falun Gong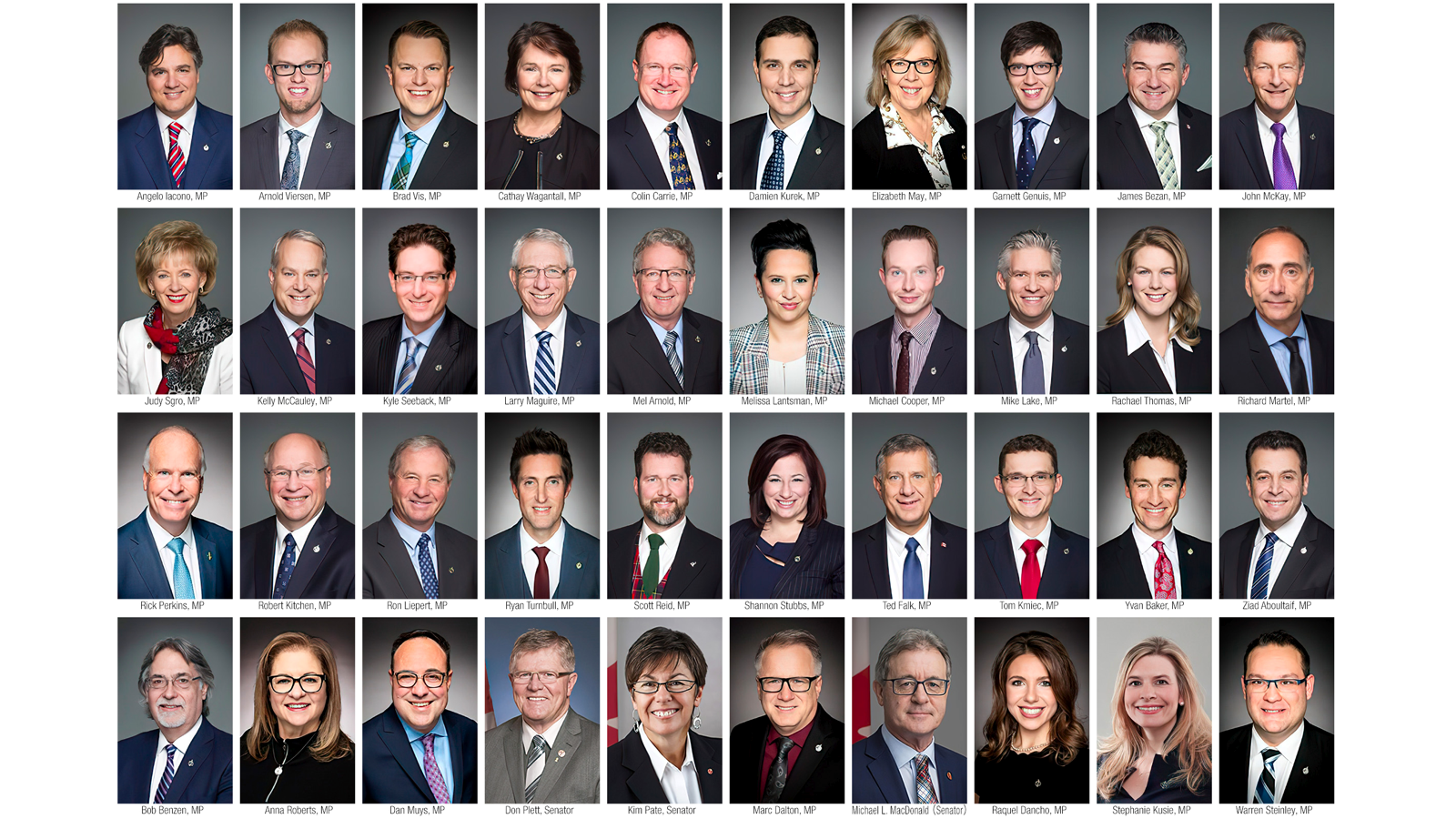 On July 19, in a joint letter, 40 parliamentarians urged Prime Minister Trudeau and Minister of Foreign Affairs Mélanie Joly to take steps to acknowledge the urgency of the persecution of Falun Gong and take diplomatic policy steps towards ending it. The letter was sent before July 20th, the day marking 23 years of the violent campaign to eradicate Falun Gong by the Chinese Communist Party (CCP).

Lawmakers implored for the Prime Minister and Minister of Foreign Affairs to first "include Falun Gong explicitly in Global Affairs Canada's China Policy Framework" like other oppressed groups in China, particularly considering the persecution of Falun Gong remains the "largest and most violent campaign targeting Chinese people" by the Chinese regime today.


The letter was initiated by Liberal MP Judy Sgro and Conservative MP Garnett Genuis, two co-chairs of the Parliamentary Friends of Falun Gong. It was signed by parliament members from both sides of the House.
FEATURED CASE
Award-winning Teacher Jailed 6 Years, Tortured for Distributing Pamphlets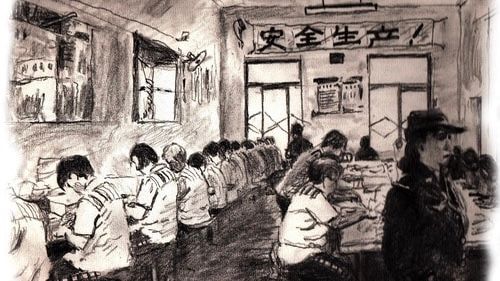 Ms. Wang Juzhen is an outstanding elementary school teacher and education professional in China with 27 years of experience, and multiple bureau and provincial education awards to her name.

But for simply distributing flyers about Falun Gong, she was sentenced to 7.5 years. In prison, she was tortured, forced into slave labor (pictured) and starved by the police. After she was released in 2020, the public school unilaterally fired her on grounds of religious discrimination despite her gift of teaching and dedication to the school district.

For staying true to her faith, Ms. Wang Juzhen's passions and career was even taken away by the CCP's persecution campaign. Under the Chinese Communist Party, the spiritual practice Falun Gong has been violently silenced and millions of practitioners like Wang Juzhen have been suppressed as a result.
POLICY RECOMMENDATIONS
Western Governments Should Take First Step in Designating Genocide, Says Expert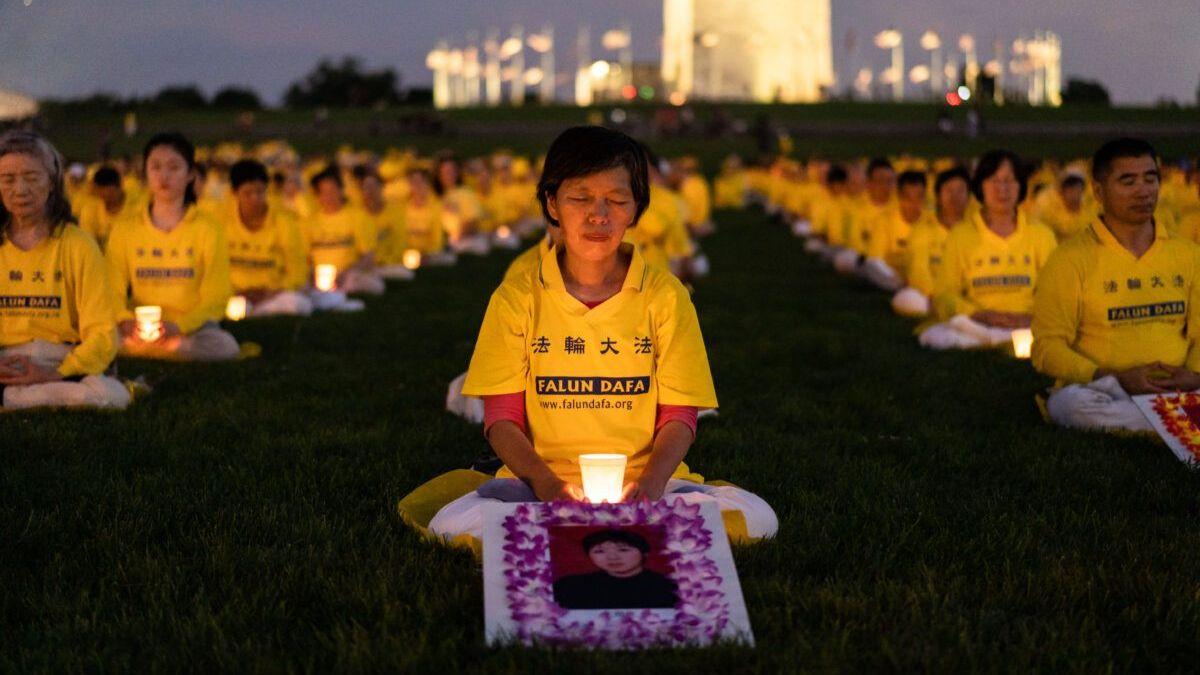 Dr. Anders Corr was one of the first scholars and experts to have designated the persecution of Falun Gong as a genocide. On its 23rd anniversary, Dr. Corr points to several tactics the United States and other allied Western countries should take to end the Chinese regime's violent campaign against Falun Gong:

1. Publicizing the persecution.
2. Designating it a genocide.
3. Targeting economic sanctions of the very top and the Chinese Communist Party as a whole.

Dr. Corr states this persecution has gone on for too long and harmed too many, as "China's increasingly totalitarian political system has repressed at least tens of millions of Falun Gong practitioners, including through arbitrary detention, torture, and forced conversion."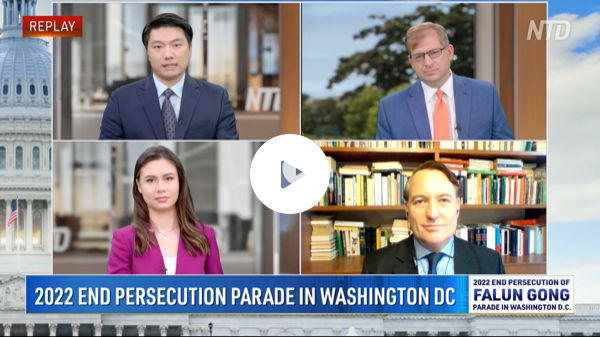 NTD PANEL: Persecution of Falun Gong Helped Chinese Regime Pioneer 21st Century Surveillance Apparatus

China Insider host David Zhang and an expert panel discussed the persecution, topics of forced organ harvesting; the evolution of China's draconian clampdowns on dissidents and religious adherents; and the pioneering of a 21st-century surveillance apparatus that the Chinese regime uses today.


What is the overall goal for the CCP? It is control? Or chaos?


Panelists:
Levi Browde, director of the Falun Dafa Information Center
Tiffany Meier, host of China in Focus on NTD
Dr. Anders Corr, publisher of Journal of Political Risk