Florida Lawmakers Call for A Father's Release; 1,850 Persecuted in July and August
<![endif]-->
Dear Reader,

THE FATHER OF A FLORIDA RESIDENT has been illegally detained by Chinese authorities since last April. Zhou, a senior geological engineer at the second-largest Chinese crude producer, now faces up to 7 years in jail for possessing Falun Gong-related booklets. A bipartisan delegation of Florida senators and representatives continue to call for his release.

In this newsletter, we also cover persecution cases reported in July and August, including the death of an innocent mother. These harassment and arrest cases can partially be explained by the upcoming 20th Party Congress.

As a result of the Chinese regime's attempt to silence narratives around its human rights abuses, Falun Gong whistleblowers are among the first to be oppressed and detained before sensitive CCP events. This phenomenon extends into transnational repression, covered in the podcast episode below.

Last but not least, Cambridge University Press published a new, peer-reviewed journal article in its Cambridge Quarterly of Healthcare Ethics that suggest Chinese physicians are explanting organs from living patients. Read on for more.

Sincerely,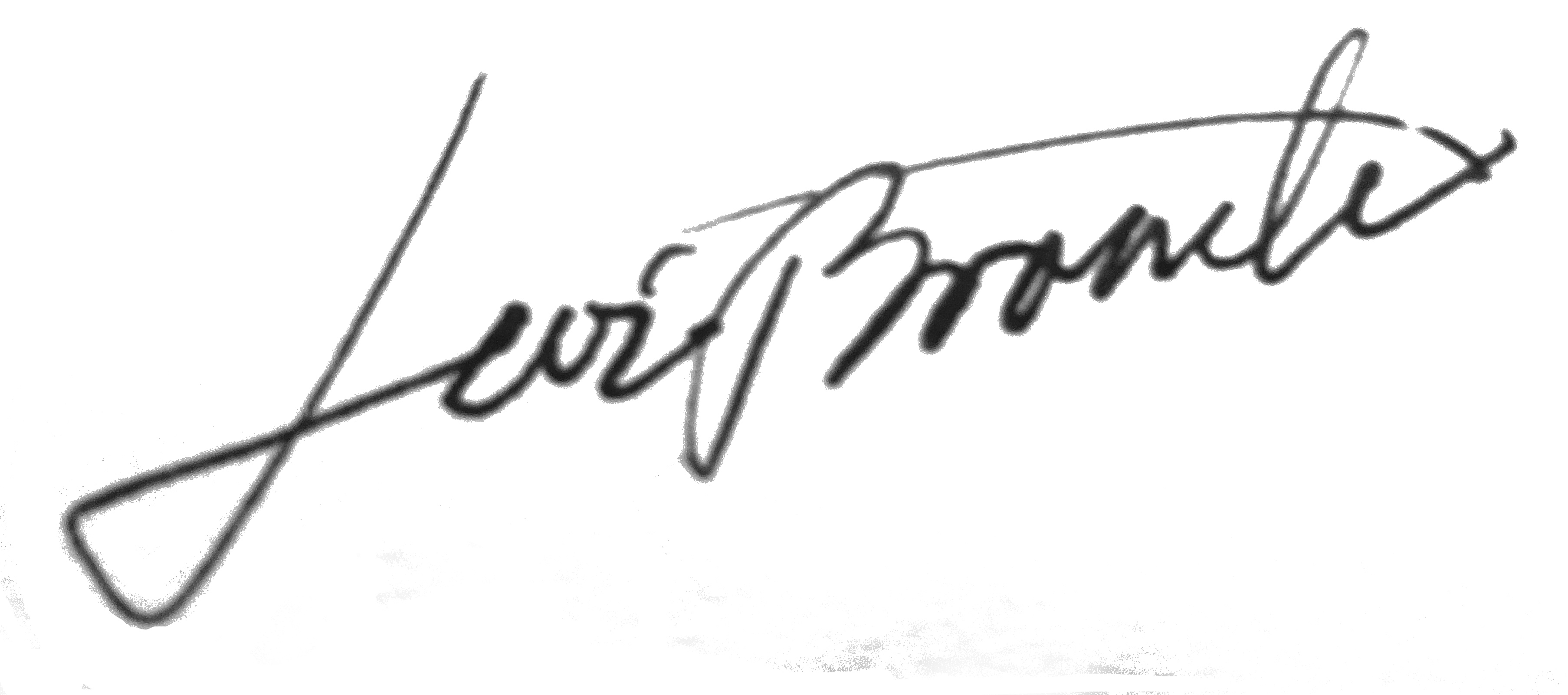 Levi Browde, Executive Director
Falun Dafa Information Center
US GOVERNMENT
Florida State Delegation Requests the Department of State for the Release of Zhou Deyong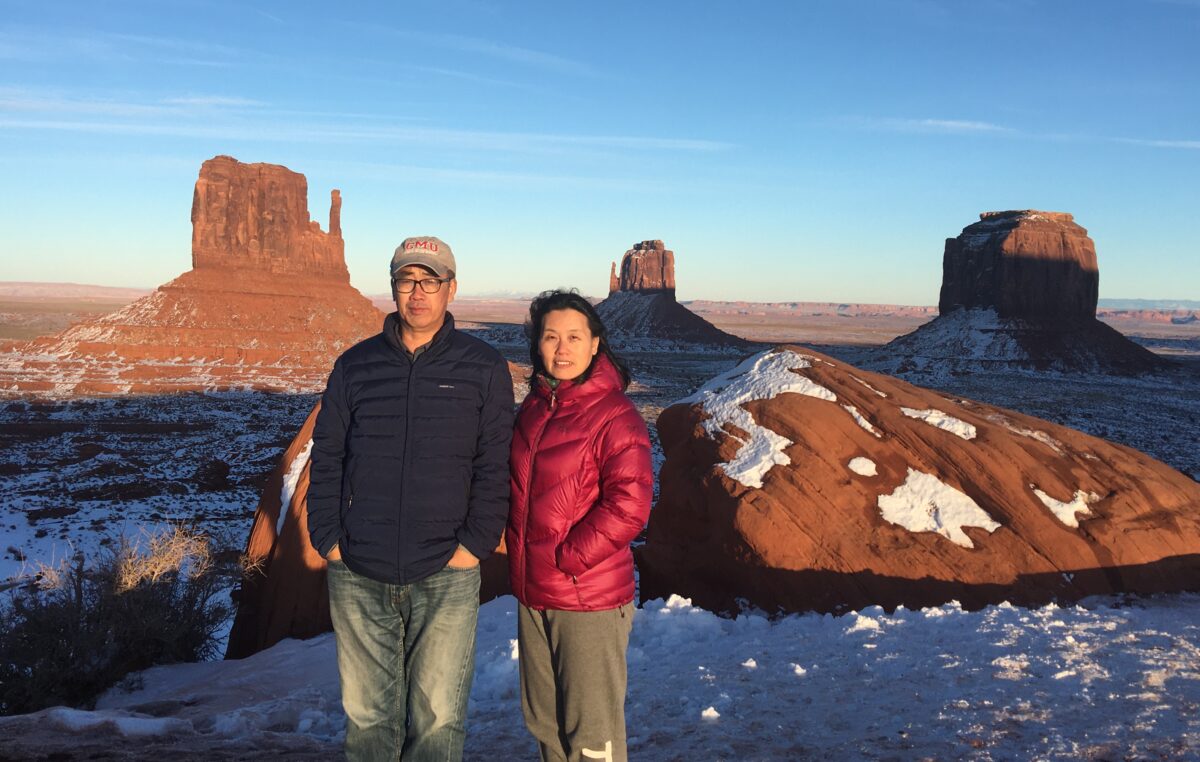 (Pictured: Zhou Deyong and wife You Ling in Monument Valley, Arizona, in January 2020.)

U.S. Senators Marco Rubio (R-FL) and Rick Scott (R-FL), along with U.S. Representatives Gus Bilirakis (R-FL), Bill Posey (R-FL), María Elvira Salazar (R-FL), Brian Mast (R-FL), Mike Waltz (R-FL), and Val Demings (D-FL) urged the U.S. Department of State to raise Zhou's case with diplomatic counterparts in the People's Republic of China (PRC) and sanction the CCP officials responsible for committing human rights abuses against the Falun Gong and other religious groups.

"We request an update on whether you have raised [Mr. Zhou's] case, the PRC's response as well as information on how the Department of State is ensuring that the PRC is being held accountable for atrocities more broadly, including crimes against humanity and genocide."

"As you know, the Chinese Communist Party (CCP) has instigated a now 23-year effort to forcibly eliminate Falun Gong from China… We ask that you employ the tools available to you to sanction CCP and PRC officials responsible for the horrific human rights abuses targeting Falun Gong practitioners." Full letter can be found in the link below.
Yang Lihua (43) was a mother of two and worked at a gas station in Heihe City, Heilongjiang Province, until the local police pressured the owner to fire her for her faith in Falun Gong. Yang appealed to the local government for her job back, but was arrested on November 17, 2017 and sentenced to three years by Sunwu County Court for her faith.

She was imprisoned at Heilongjiang Women's Prison until 2019, and forced to do slave labor. According to an insider, when Yang refused to do unpaid prison labor in November 2019, inmate Jiao Lili ordered two drug addicts, Li Yuna and Zhao Dongmei, to beat her until she was on the verge of death.

Warden Deputy Suo Yuanyuan refused to take Yang to the hospital. By the time her family was notified, she had already died. Prison authorities refused to conduct an autopsy, instead forcing Yang's family to sign a consent form to have her cremated.
(Pictured: Top 10 regions with reported persecution cases in July and August 2022.)

Former government employees, professors, company managers, teachers, doctors, engineers and accountants were among the persecution cases reported over the course of these two months. Of the total reports, 138 (or 13.1%) of the arrested practitioners were over the age of 60, including 19 practitioners in their 80s and one 98-year-old woman.

A total of 614 practitioners had their homes ransacked. Forty-eight of these practitioners had a total of 611,727 yuan in cash confiscated from them, including 373,000 yuan from one practitioner who had taken the money out of the bank to help her child buy a house. Fourteen elderly practitioners also had their pensions suspended.

Police violence grew more intense in these two months. A 70-year-old retired human resources director in Henan Province died just one day after he was arrested on July 18. A photography studio owner was tied to a metal chair and tortured for three days. A former college lecturer was sexually assaulted by a group of police and a man who was brought in specifically to torture her.

Local Political and Legal Affairs Committees harassed many practitioners by ordering them to sign statements promising not to believe in Falun Gong, not to promote Falun Gong, and not to oppose the CCP.

An analysis of Chinese medical journal articles found multiple reports of transplant operations in which the organ "donor" may have still been alive.

The analysis, "Cases Abusing Brain Death Definition in Organ Procurement in China," was published in the Cambridge Quarterly of Healthcare Ethics and concluded that there is a need for "systematic investigation into organ donation from claimed brain-dead donors." The authors, including DAFOH Advisory Board member Huige Li, MD, PhD, identified cases where the transplant procedures began with the intubation of a supposedly brain-dead donor, stating "the organ procurement procedures started with initiating 'intratracheal intubation for mechanical ventilation after brain death,' indicating that a brain death diagnosis was not performed."

The peer-reviewed Cambridge University Press article also found two cases where the transplant procedure itself induced cardiac arrest without a prior brain death determination and stated, "the condition of these donors neither met the criteria of brain death nor that of cardiac death. In other words, the 'donor organs' may well have been procured in these cases from living human beings."
PERSECUTION TREND
Increased Harassment of Falun Gong Practitioners Before Upcoming 20th Party Congress
As the Chinese Communist Regime's 20th Party Congress approaches, crackdowns have been launched on Falun Gong practitioners.
This event is deemed 'sensitive' to the regime, which results in a harsh repression of Falun Gong practitioners prior to October 16, 2022.

Guangdong Province practitioners as well as practitioners in other regions are reportedly being harassed in the past few months for this reason. Below are the cases of two senior citizens:

On June 9, 2022, a group of officers broke into the home of 84-year-old Ms. Liao Yuying. When Liao was not home, the police installed a new lock on her door and created two keys for themselves. To avoid further persecution, Liao lived away from home. When she returned in early July, the police came to harass her again and even threatened her with arrest. As a result, she was forced to live away from home once again.

When Ms. Mei Heng returned home one day in late August 2022, she noticed that a tall man in his 40s had followed her into her apartment building. The man came back the next day and informed the security personnel in Mei's subdivision that he was from the Domestic Security Office and that they should pay close attention to Falun Gong practitioners living there as the communist regime's 20th Party Congress was coming up in mid-October.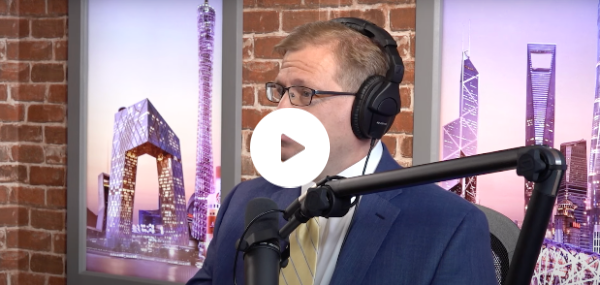 China Unscripted | China's Network of Spies Target Dissidents Worldwide

China has a network of spies, but not necessarily the kind of spies you might imagine. Instead of using highly-trained informants, China uses everyday citizens to monitor and suppress dissidents overseas.

In this podcast episode of China Unscripted, Falun Dafa Information Center's Executive Director Levi Browde discuss how China exports its repression overseas, uses its Covid app to track dissidents inside China, and why the Chinese Communist Party's No. 1 enemy is a group that meditates.