Confirmed Death Count Reaches 5,000; Technicians Sentenced for Circumvention Tool
Dear Reader,
In a tragic milestone, the total number of Falun Gong believers documented to have died due to persecution has surpassed 5,000. The first practitioner killed was 17-year-old Ms. Chen Ying, a model student in Heilongjiang, who's case was documented in August 1999. Nearly 24 years later, retired professor An Fuzi died in Jilin Province Women's Prison on May 22, 2023, following two years of detention. The death of Mrs. An, an ethnic Korean living in China, marks one of the most recently documented cases that brought the total over 5,000. The actual number of deaths from torture and abuse since 1999 is believed to be much larger. Additionally, the China Tribunal estimates hundreds of thousands have been killed to harvest their organs.
Other stories in today's newsletter include:
An engaged couple was sentenced to eleven years total for their involvement in firewall circumvention software oGate

A new law in Texas aims to prevent illicit organ transplant tourism starting September 1

Between January and June 2023, there were 3,133 documented cases of arrests and harassment, a 15.7 percent jump from the same period in 2022

The nephew of a California resident has been on a hunger strike for over 70 days to protest his 10-year sentence
Last but not least, Falun Gong practitioners participated in Independence Day parades across multiple states in the U.S. to celebrate their freedoms. Join us in Washington D.C. on the National Mall next week, on July 20, for the rally marking the 24th anniversary of the persecution.
Sincerely,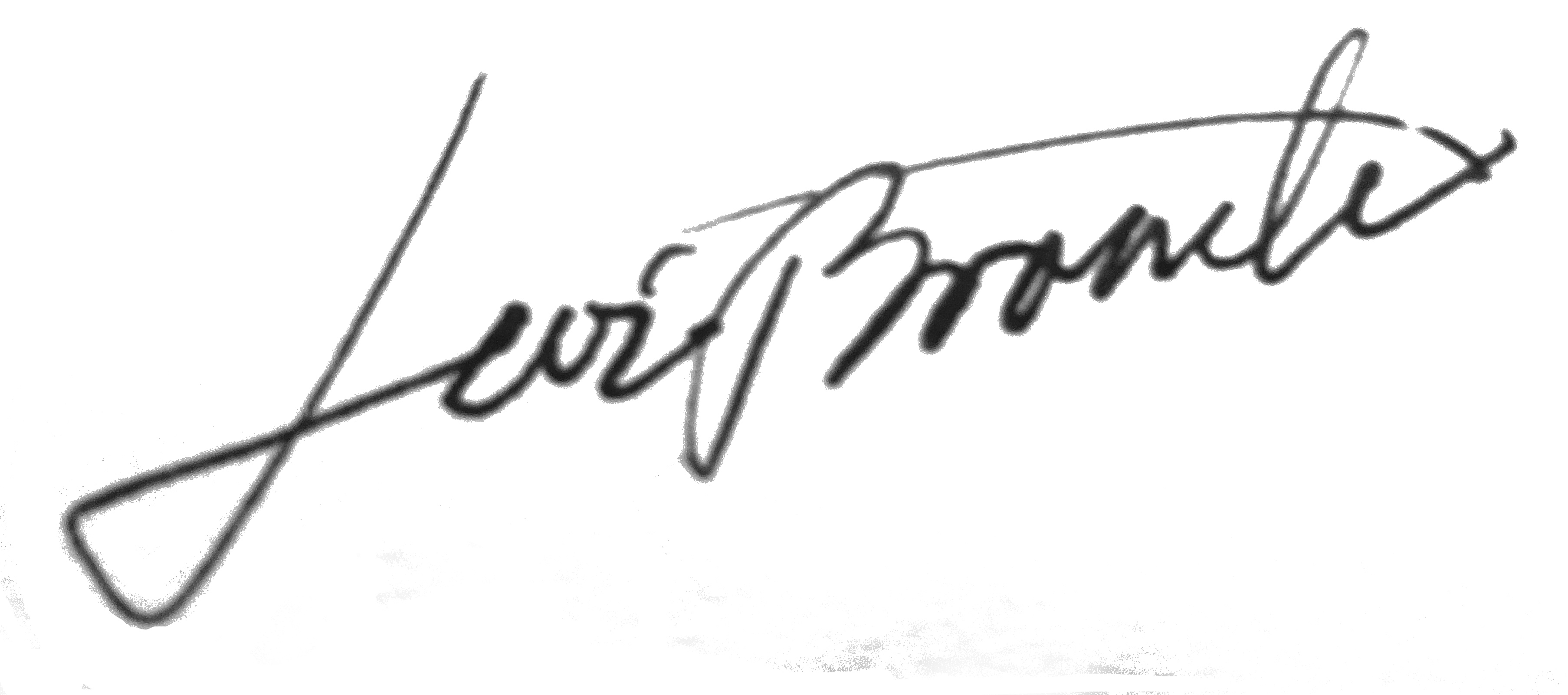 Levi Browde, Executive Director
Falun Dafa Information Center
DEATH TOLL

Tally of Documented Deaths Hits 5,000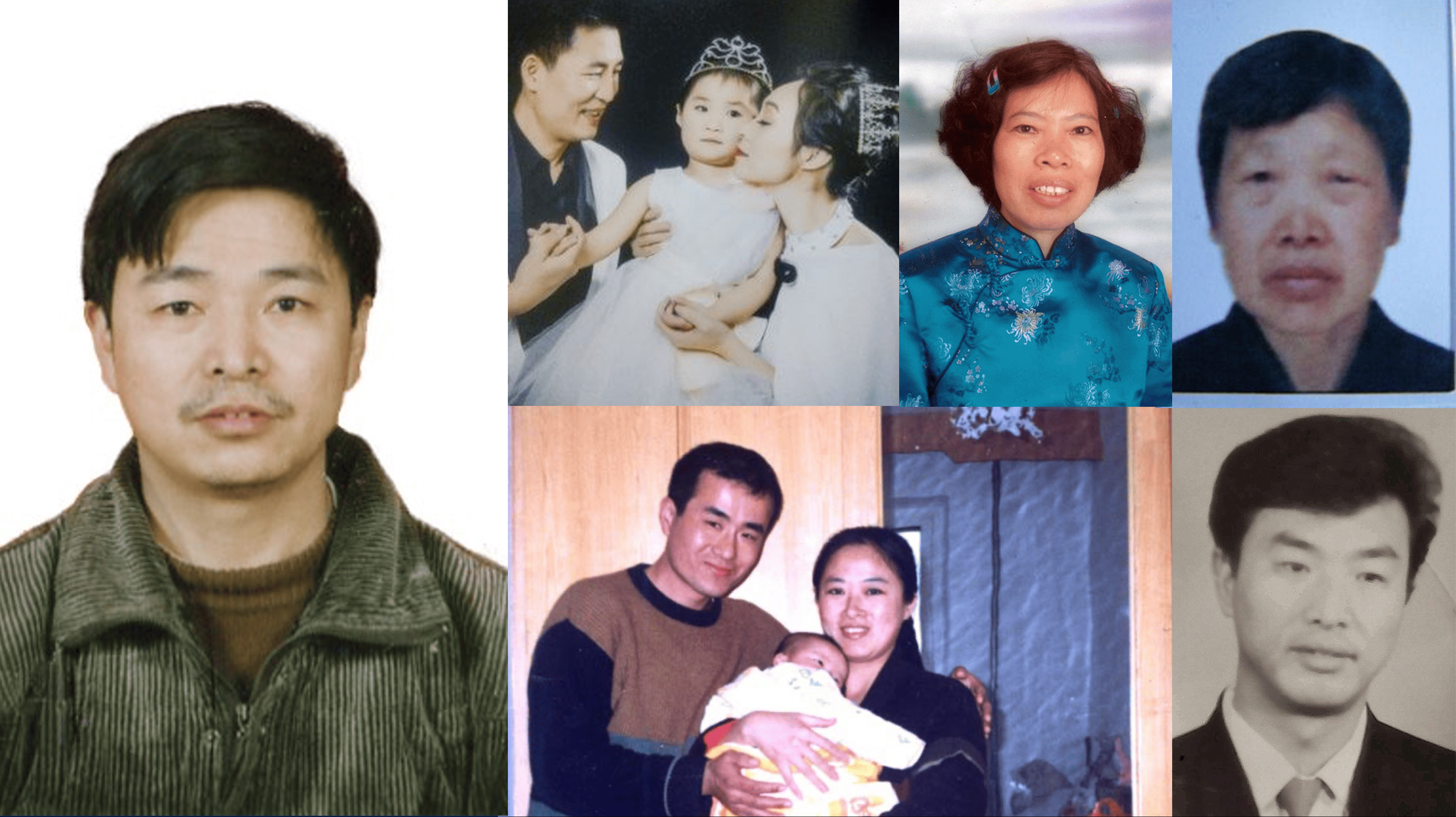 Practitioners whose deaths were reported in 2023 (from left to right, top to bottom): Mr. Yang Lingfu, Mr. Wang Yudong and Zhu Xiumin, Ms. Xiang Huaixiang, Ms. Zhang Guiyun, Mr. Qu Hui and Ms. Liu Xinying, and Mr. Wang Kui.
What's new?
In 2023, a network of citizen journalists in China verified the deaths of at least 115 Falun Gong practitioners as a result of the persecution, an average of 19 deaths per month. As of July 13, 2023, the total known death count of Falun Gong practitioners killed by the CCP since July 1999 has reached 5,009.
Untold numbers of practitioners have been killed via physical assault or torture in custody. But due to strict information censorship in China and pressure on family members, cases are not always reported, nor is all the information readily available. Additionally, the China Tribunal estimates hundreds of thousands have been killed to harvest their organs.
Why does it matter?
The ongoing CCP persecution of Falun Gong practitioners is a crime against humanity. Over 5,000 deaths have been independently documented and verified, including the deaths of 31-year-old radio host Pang Xun, 17-year-old Chen Ying, professor An Fuzi, and more.
Mr. Pang Xun, a radio host at Sichuan People's Radio, was beaten to death in prison on December 2, 2022. His death went unreported until his college friend posted it on Twitter in February 2023 and it went viral, garnering over half a million views.

In 1999, Ms. Chen Ying was arrested on July 22, 1999, after appealing for the right to practice her faith at the State Council Appeal Office. In less than one month, Chen Ying was hospitalized at Fengrun District Hospital on August 16, 2023, where a political commissar from the police department removed her oxygen after three hours, and cremated her that same evening.

24 years later, the persecution has not ceased, and Mrs. An Fuzi was one of the CCP's most recent murders. An was sentenced twice for the same "crime": studying Falun Gong books at a private home in March 2016 with others. The 82-year-old died in custody on May 22, 2023, and her body was cremated without her family members present.
Pang, Chen, and An's lives were forcibly cut short, and the 117,104 documented CCP perpetrators involved in the persecution of Falun Gong must be held responsible.
What else do you need to know?
Next week, the Falun Dafa Information Center will provide more insight on this tragic milestone and other imminent developments in the persecution of Falun Gong in our annual July 20 report. Check your inbox or library.faluninfo.net next Thursday, July 20, so you don't miss it.
INTERNET CENSORSHIP

Shanghai Couple Sentenced to 6 and 5 Years for Creating Circumvention Tool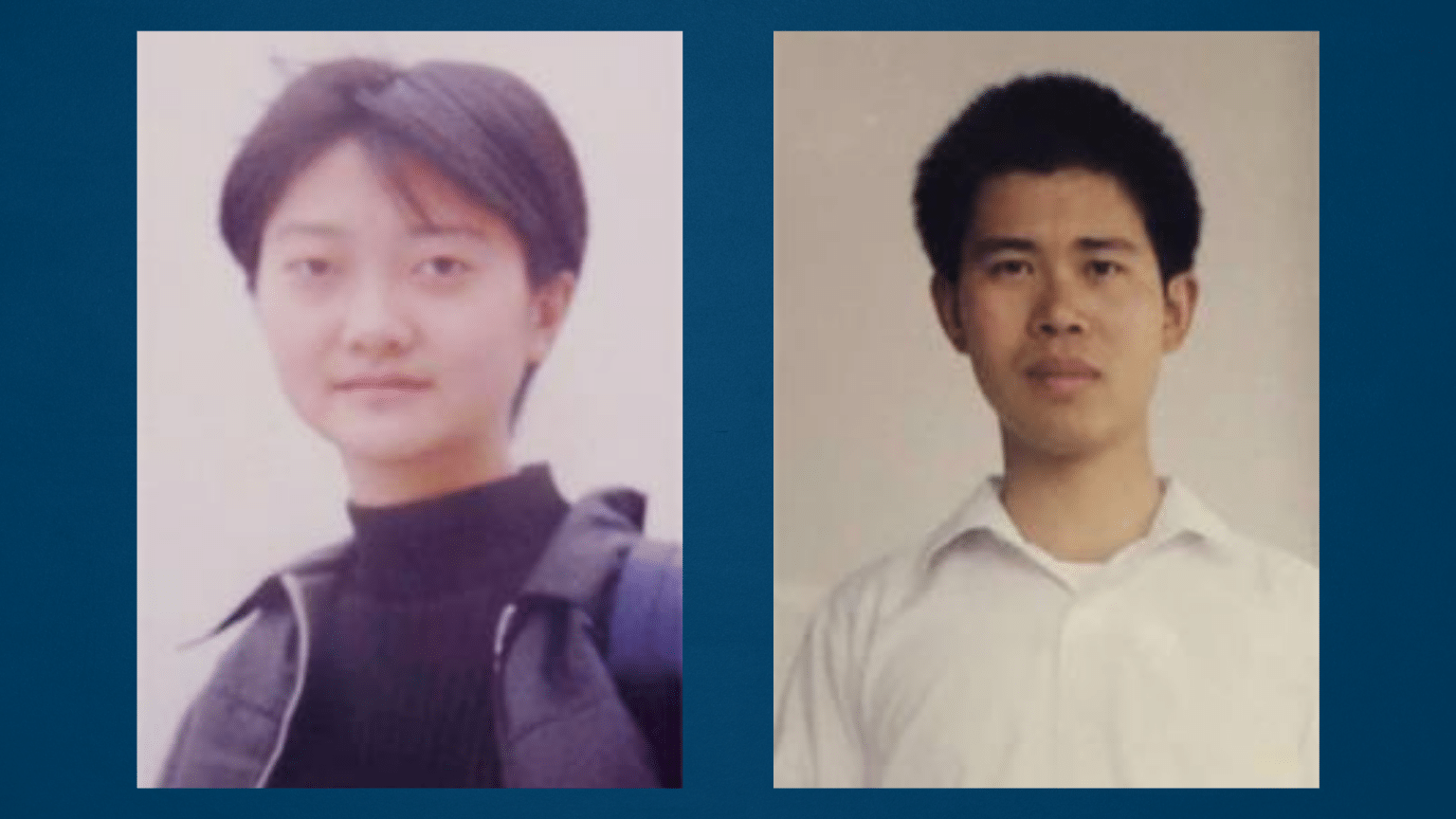 Ms. Zhang Yibo (left) and Mr. He Binggang (right) were sentenced for their alleged involvement in the circumvention tool oGate.
What's new?
He Binggang and his fiancée, Zhang Yibo, were sentenced to six and five years, respectively, on June 12, 2023. The couple's conviction stems from their alleged involvement in developing and maintaining the firewall circumvention software oGate, according to an acquaintance of the couple in the United States and the Minghui website. They were arrested on October 9, 2021, during a mass arrest of Falun Gong practitioners thought to be involved in the project. Mr. He, who became quadriplegic from abuse during previous sentences, is reportedly in poor condition. According to his lawyer, his paralysis has worsened, leaving him completely unable to walk.

Why does it matter?
The case is part of a broader trend of recent CCP crackdowns on tools that help people access websites blocked by the Great Firewall. oGate, a software developed by Falun Gong practitioners inside and outside China, is a relatively new addition to such tools. The two prosecutions are part of a larger campaign to undermine oGate's functionality and prevent Chinese citizens from gaining access into the free web. In July 2021, multiple technicians and volunteers involved with oGate were arrested, with some tortured and their hard drives decrypted, leading security forces to a wider network of technicians and supporters.
Based on the resources devoted to the crackdown on the tool—including arrests spanning Liaoning, Hebei, Hunan, and Shanghai—this seems to have been a high priority case for the Public Security Bureau. In the coming years, Falun Gong practitioners involved with online dissemination regarding the persecution or with Internet freedom and circumvention tools are likely to remain a highly sought-after target for authorities in China.

What else do you need to know?
He Binggang and Zhang Yibo's cases have also been included in the U.S. Congressional Executive Commission on China's Political Prisoner Database, and reported by Weiquanwang (Rights Protection Network).
GOVERNMENT ACTION

Texas Bill to Stop Forced Organ Harvesting Becomes Law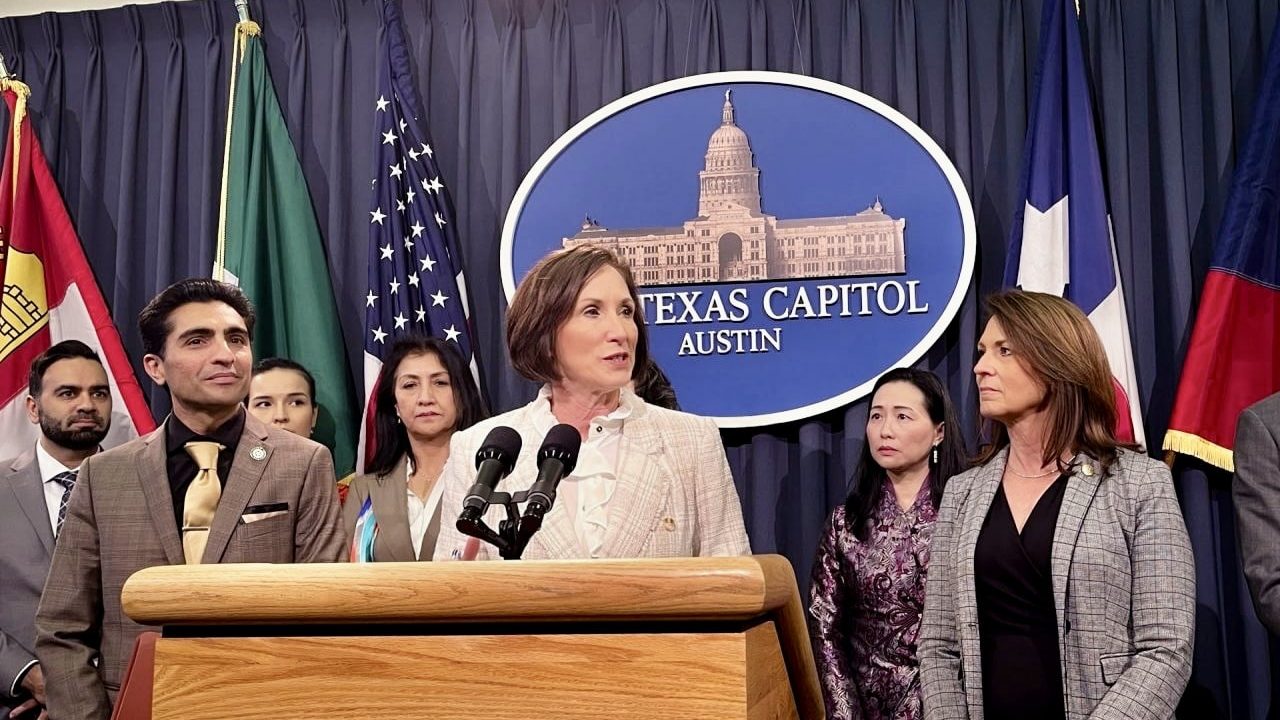 Sen. Lois Kolkhorst (middle) holds a press conference on SB 1040, March 29, 2023. (The Texan/Matt Stringer)
What's new?
A new Texas law combats the CCP's forced organ harvesting of Falun Gong practitioners through insurance policy protocols and prevents Texas residents from unknowingly involving themselves in organ tourism. Senate Bill 1040 was signed into law by Texas Governor Greg Abbott on June 18, 2023 and bans insurance coverage of organ transplants in countries that commit state-sanctioned forced organ harvesting.
Why does it matter?
This is the first law in the United States to act on medical complicity in forced organ harvesting and address organ tourism to China. The legislation also intends to stem the flow of money that incentivizes organ transplant abuses, thereby reducing the persecution of Falun Gong and other victims. It serves as an example to be replicated elsewhere in the United States and globally to stop persecution and organ harvesting of Falun Gong practitioners and other victims. The law goes into effect on September 1, 2023.
What else do you need to know?
Federal-level bills, namely the Stop Forced Organ Harvesting Bill and Falun Gong Protection Act, are similarly posed to implement reprisals, such as sanctions, against perpetrators involved in forced organ harvesting.
FEATURED CASE
Nephew of U.S. Citizen Continues 78-Day Hunger Strike in Protest of 10-Year Sentence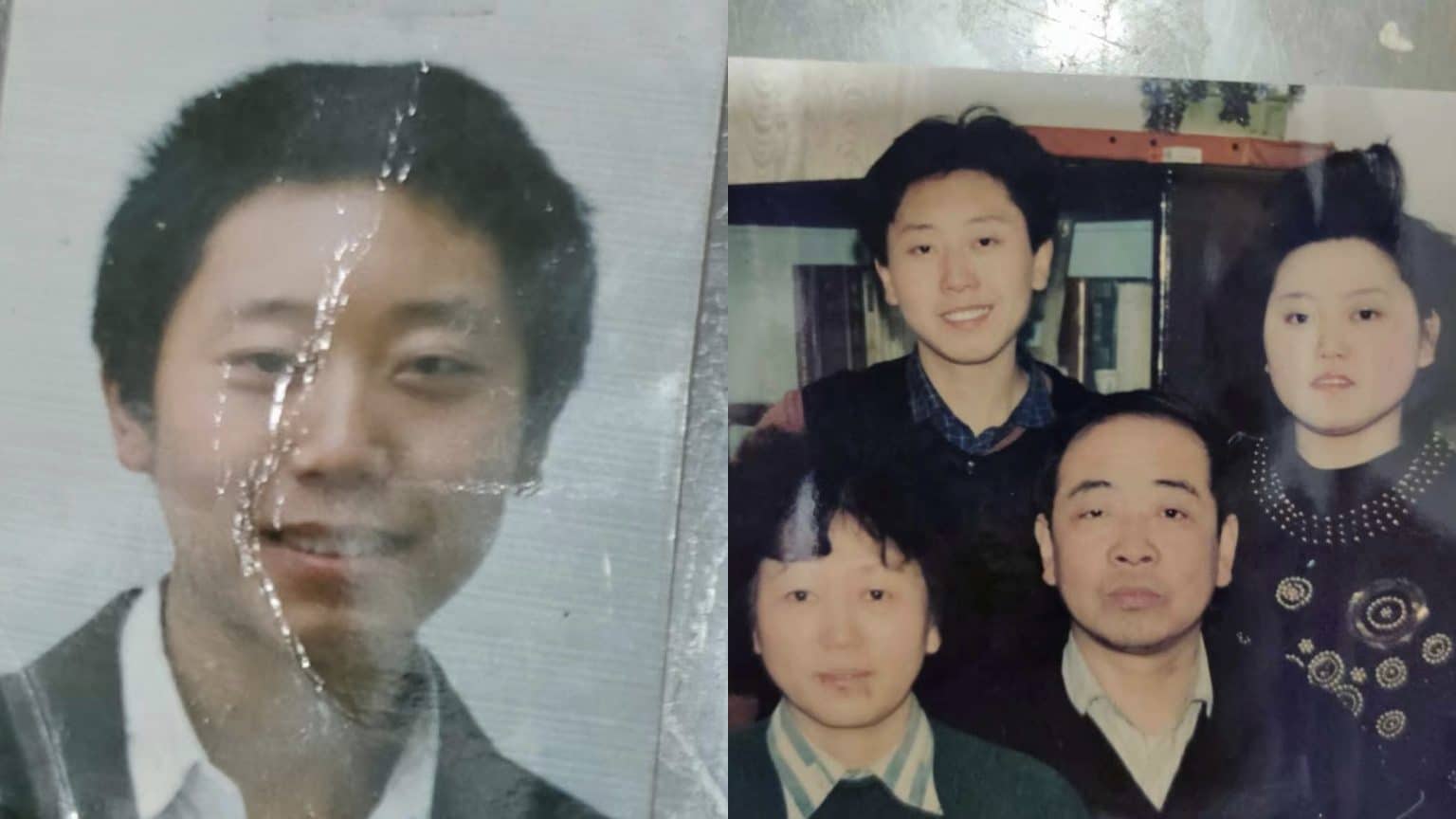 Mr. Hou Lijun (L), Hou Lijun with his late mother, Kang Shuqin, his sister and father (R).
What's new?
Mr. Hou Lijun (52) of Taiyuan City, Shanxi Province, was arrested on April 25, 2023, and recently sentenced to ten years, without trial or hearing, for escaping from a detention nearly 20 years ago and for his civil disobedience efforts. This is an exceptionally short time for Falun Gong cases to be tried after an arrest. In many cases, practitioners are held for years before they are given a trial.
Hou's verdict, on file with the Falun Dafa Information Center, indicates he was charged with Article 300 of the Chinese Criminal Code, "using a heretical organization to undermine implementation of the law," and describes his activities from 2002 and 2003 combating CCP propaganda about Falun Gong, petitioning for the right to freely practice, as well as his escape from Wanbolin District Detention Center in 2003. He was previously sentenced in 2002 for disseminating tens of thousands of pamphlets on Falun Gong and installing timed speakers to broadcast Falun Gong meditation music into prisons and forced labor camps. The verdict has no mention of recent activities.

Why does it matter?
This is the latest in a series of cases of family rescue campaigns highlighted by the Falun Dafa Information Center. In the past few years, Hou Lijun's sentence marks one of the longest and most severe punishments among the number of Falun Gong practitioners with family members advocating in the United States. For twenty years, Hou was a fugitive after escaping religious persecution. Before escaping prison, he was tortured by 180,000 volt electric batons until he was in critical condition.
What else do you need to know?
Hou Lijun was taken to the Qi County Prison after his verdict was upheld by the higher court on May 16, where he continues a 78-day hunger strike to protest the persecution as of July 13, 2023. Hou, a former bank security guard, is the nephew of U.S. citizen Karen Kang in California, who has raised his case with lawmakers and the Chinese Consulate in Los Angeles. His aunt, Kang Shumei, and cousin, Mr. Zhang Gu, are also currently in detention in the Gujiao City No. 4 Detention Center and the Taiyuan City No. 1 Detention Center, respectively.
PERSECUTION SUMMARY

3,133 Reported Arrests and Harassment in First Half of 2023

Table: Distribution shows the number of arrests and harassment incidents that occurred between the period of January 1, 2023 and June 30, 2023, not including the 297delayed reports from 2022 or 2021. Chart may be skewed due to incomplete reporting from censorship.
What's new?
Between January and June 2023, 3,133 harassment and arrest cases of Falun Gong practitioners was documented (including 1,381 harassment incidents and 1,752 arrests). This represents a 15.7 percent increase compared to the 2,707 cases verified during the same period last year. Among the total reports collected by the Minghui website, 2,836 incidents occurred in 2023 and the remaining 297 took placed in 2022 and 2021. Shandong (510), Jilin (484) and Sichuan (270) reported the most combined cases, indicating a higher concentration and priority of authorities in those regions.

Why does it matter?
As reflected in the chart above, the persecution in March and May escalated, likely attributed to the security forces' efforts to silence adherents and control the public narrative surrounding the National People's Congress meetings in March and the 31st annual World Falun Dafa Day on May 13 (the anniversary when Falun Gong was introduced to the public).
What else do you need to know?
The actual number of those persecuted for their belief is certainly larger, reflecting the difficulty of obtaining detailed information.
EVENTS & RALLIES

Falun Gong Practitioners Join in Celebration of Independence Day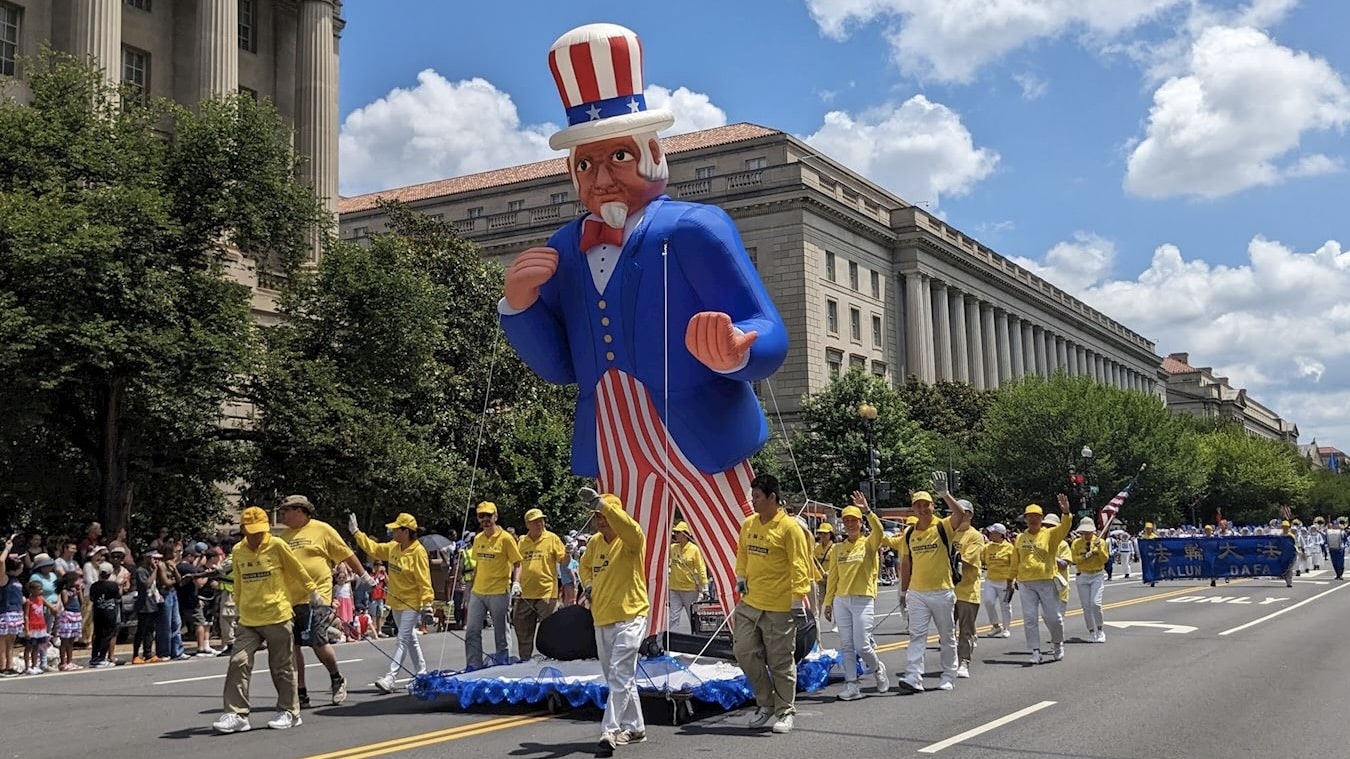 Falun Gong practitioners participate in the 2023 Washington, D.C. Independence Day Parade
Falun Gong practitioners participate in the 2023 Washington, D.C. Independence Day Parade
Many in the Falun Gong community are first generation Chinese who fled religious persecution in China. Having lived through the tyranny of a communist regime, each year, Falun Gong practitioners are proud to participate in July 4th parades around the country to help celebrate the nation's founding and demonstrate their heart-felt appreciation for a chance to settle here, enjoy the country's liberties, raise their families, and become part of the great American dream.