Celebrating World Falun Dafa Day, New "Who Practices Falun Gong?"
<![endif]-->
Dear Reader,
Tomorrow, May 13, marks the 24th annual World Falun Dafa Day. Thirty-one years ago, Falun Gong was first introduced to the public in China. Today, in addition to tens of millions of practitioners in China, people in over 100 countries have taken up the practice and enjoyed its benefits— from Boston to Berlin, Moscow to Mumbai, Jerusalem to Jacksonville.

Falun Gong's teachings have been translated into over 50 languages. In our new "Who Practices Falun Gong?" page, we feature the stories of Falun Gong practitioners from around the world: Ukraine, Japan, Austria, Israel, the United Kingdom, Belgium, Japan, Malaysia, France, Canada, and the United States.
Post a photo with #FalunDafaDay or #May13 if you see any celebrations in your city this weekend!
Sincerely,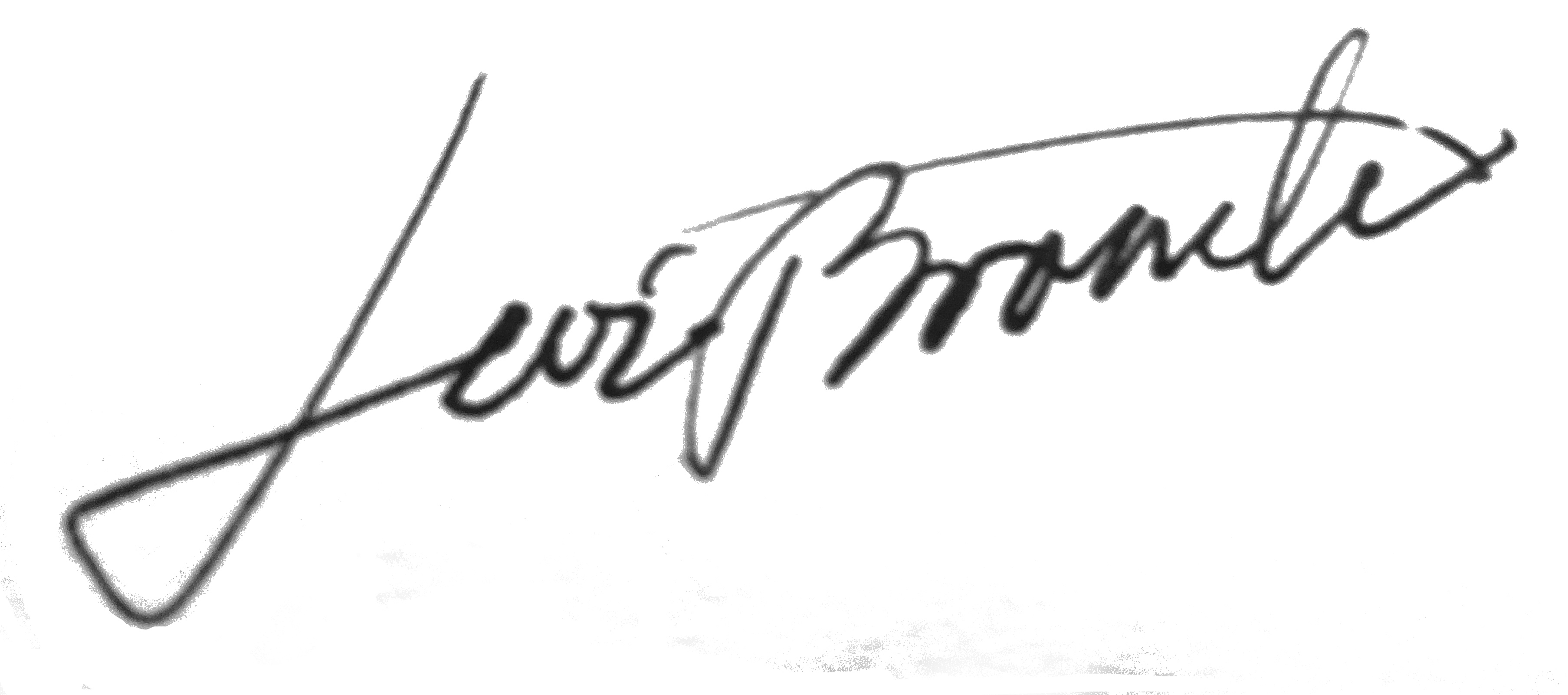 Levi Browde, Executive Director
Falun Dafa Information Center
NEW TOPIC PAGE

Introducing: Who Practices Falun Gong?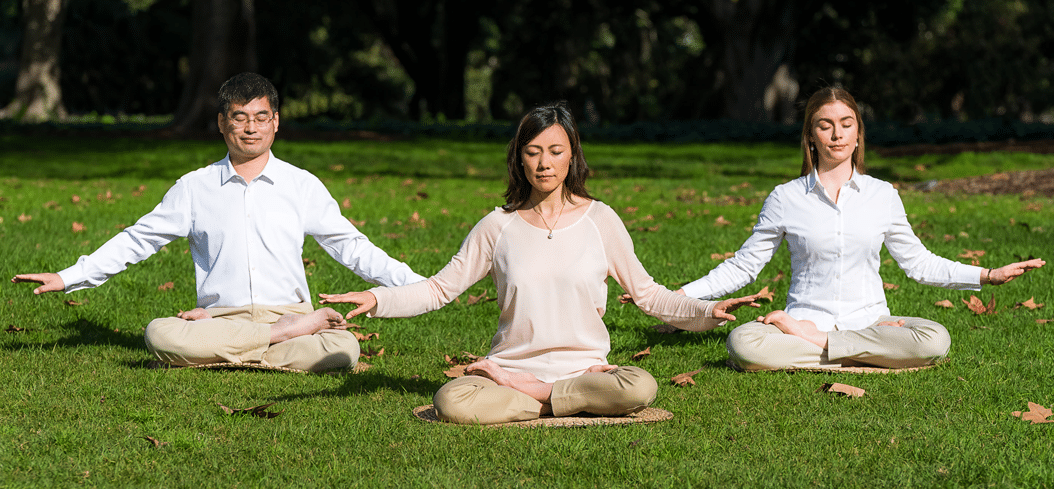 Although Falun Gong originates in China, today people around the world practice, transcending class, ethnicity, and education levels. Volunteer practice sites where people come together to perform Falun Gong's slow-moving exercises and sitting meditation are found on the campuses of Ivy League universities in the United States just as they are found on the dusty back-roads of farming villages in sub-Saharan Africa.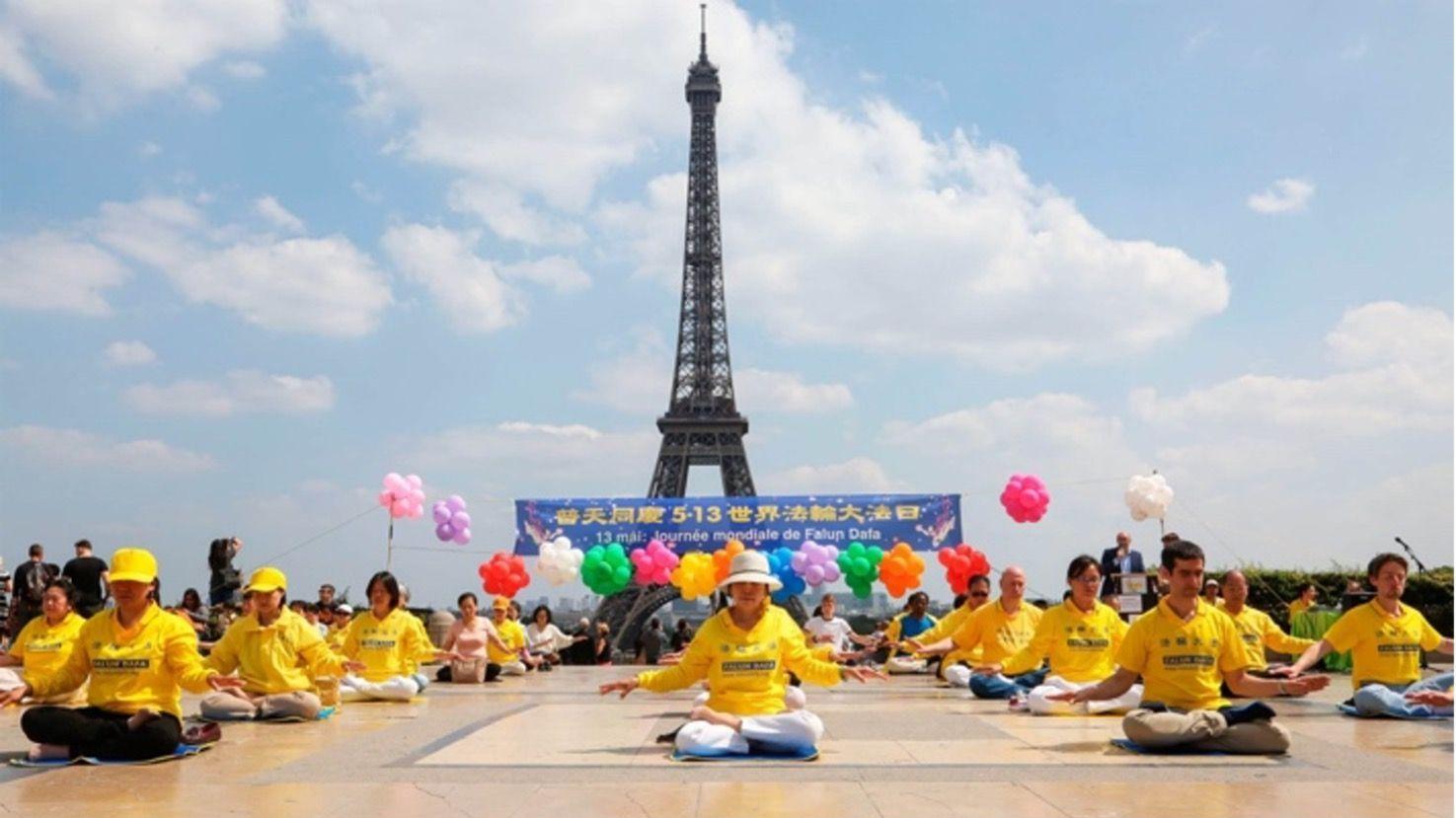 Every Sunday morning, a group gathers in the shadow of the Eiffel Tower in Paris for a refreshing meditation, while half a world away, another group finishes their day performing Falun Gong exercises in a lush Japanese garden with Mt. Fuji looming in the distance.
Who are these people? What motivates them to practice, and despite the diversity of country, language, ethnicity, and life experiences, what do they have in common?
Hear from Falun Gong practitioners around the world who reflect on the meaning of Falun Gong in their lives on this anniversary:
Tatiana Skoulkina (Ukraine)
TV Production Manager, Masters in Economics
"Before Falun Dafa, I wasn't into anything Asian, and I didn't have an affinity for Asian culture. When I got to know Falun Dafa, I immediately realized that this is a practice for people of any nationality, because truthfulness-compassion-forbearance is a universal human value. Therefore, I did not have the feeling that it was something foreign for me."
Yoshihiro Ishige (Japan)
IT Professional
"I was looking for a qigong class to improve my health. I found a Falun Gong practice site in a community center near my house. I have been practicing for nearly two years. My day-to-day behavior and daily practice based on the philosophy of Falun Dafa and Zhen, Shan, Ren have become a part of my life. This has stabilized and enriched my mind and body."
Jamil Lawrence J.D. (United States)
Attorney & recording artist Rise-Ascend
"I first encountered Falun Dafa in the fall of the year 2000. That was also my first year of law school. I was in Washington, D.C., and discovered the practice on the National Mall. At the time, I was looking for something that could help me manage the stress of my first year of law school. I am tremendously grateful to have learned Falun Dafa back then. The practice has become a truly uplifting and essential part of my life."
FALUN DAFA DAY

Commemorations and Celebrations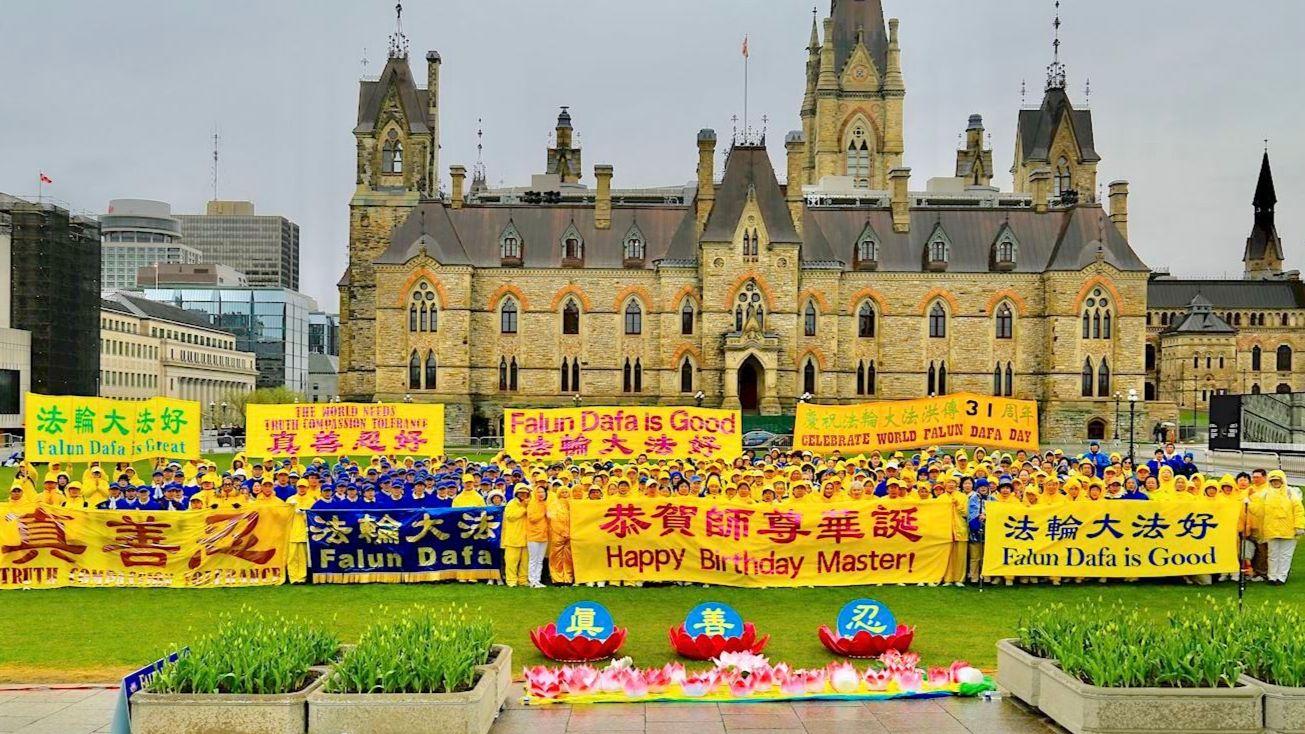 (Pictured: Canadian Falun Gong practitioners celebrating the 24th World Falun Dafa Day on Parliament Hill in Ottawa on May 3.)
To commemorate the 24th anniversary of Falun Dafa's public introduction, practitioners around the world have been holding events for World Falun Dafa Day since early May. Local and federal officials outside of China have also joined them in the festivities or through public statements, with multiple calling for the end to the persecution of Falun Gong in China.
In Canada, several Falun Dafa Day flags were raised in Ontario. The High Level Bridge in Edmonton, Alberta was also lit up to celebrate the special day. Falun Gong practitioners organized grand parades in Toronto and Vancouver, as well as celebrations in Montreal and Calgary. Thirteen elected officials from Ontario, Canada marked this anniversary by sending greeting letters and video praising Falun Dafa practitioners' contributions to the community.
In the United States, the New York State Senate adopted Resolution 821 to commemorate the 24th annual World Falun Dafa Day. This is the eleventh year that the New York Senate has passed resolutions commending "World Falun Dafa Day."
U.S. Congresswoman Eleanor Holmes Norton, who represents the District of Columbia, sent a letter of support to Falun Gong practitioners in Washington, D.C. and around the world, saying "Falun Gong is a peaceful religion that teaches self-improvement through meditation…For over two decades, Falun Gong practitioners have suffered from forced detention, tortuere and organ harvesting committed at the hands of the Chinese government. The only crime of those who practice Falun Gong is to be born into a society of intolerance. I stand in solidarity with the many Falun Gong practitioners who fight for the freedom to speak and to practice the religion of their choice."

In most other locations, World Falun Dafa Day celebrations will take place this weekend. Join the New York celebrations livestream today at 11am EST in the link below.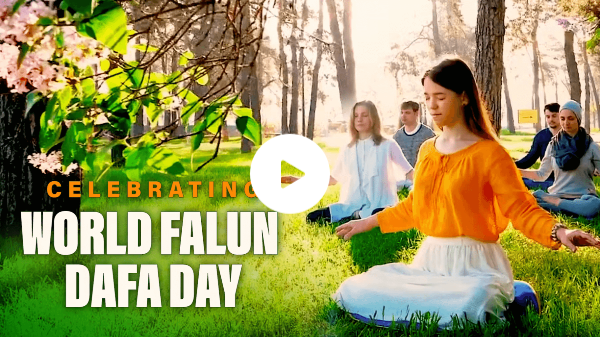 Falun Gong was first made public in China on May 13, 1992. Therefore, each year, May 13th is celebrated as World Falun Dafa Day, to commemorate this special day, the teachings of Falun Gong (Truthfulness, Compassion, Forbearance), as well as the health and inner peace the practice has brought to the lives of its tens of millions of practitioners.
In this two-minute clip, experience the global celebration on May 13 for yourself.