Anniversary of the First Reported Death, PLA Doctor Exposes Organ Harvesting
Dear Reader,
Ms. Chen Ying, a tenth-grader when the persecution started in 1999, would have been 41 years old this year. Yesterday marked the 24th anniversary since she was killed in police custody. Her death was the first of what are now over 5,000 confirmed Falun Gong practitioner deaths due to persecution.
Other featured stories in this week's newsletter include:
Reports of practitioners sentenced to prison between January-June 2023 surpassed 700, almost double the total from the same period in 2022

International media are rallying for the release of Ding Yuande, the father of a Berlin resident, who has been held incommunicado since his detention in May 2023

Hear directly from rights lawyers involved in Falun Gong cases, including Gao Zhisheng, who has disappeared from the public eye for six years
In today's video feature, a recent broadcast of Dr. Zheng Zhi, a former resident at the Shenyang Army General Hospital, reveals at least one location where authorities detained Falun Gong practitioners with the intent of harvesting their organs. Zheng also alleges that a number of the detained practitioners are underage minors.
Sincerely,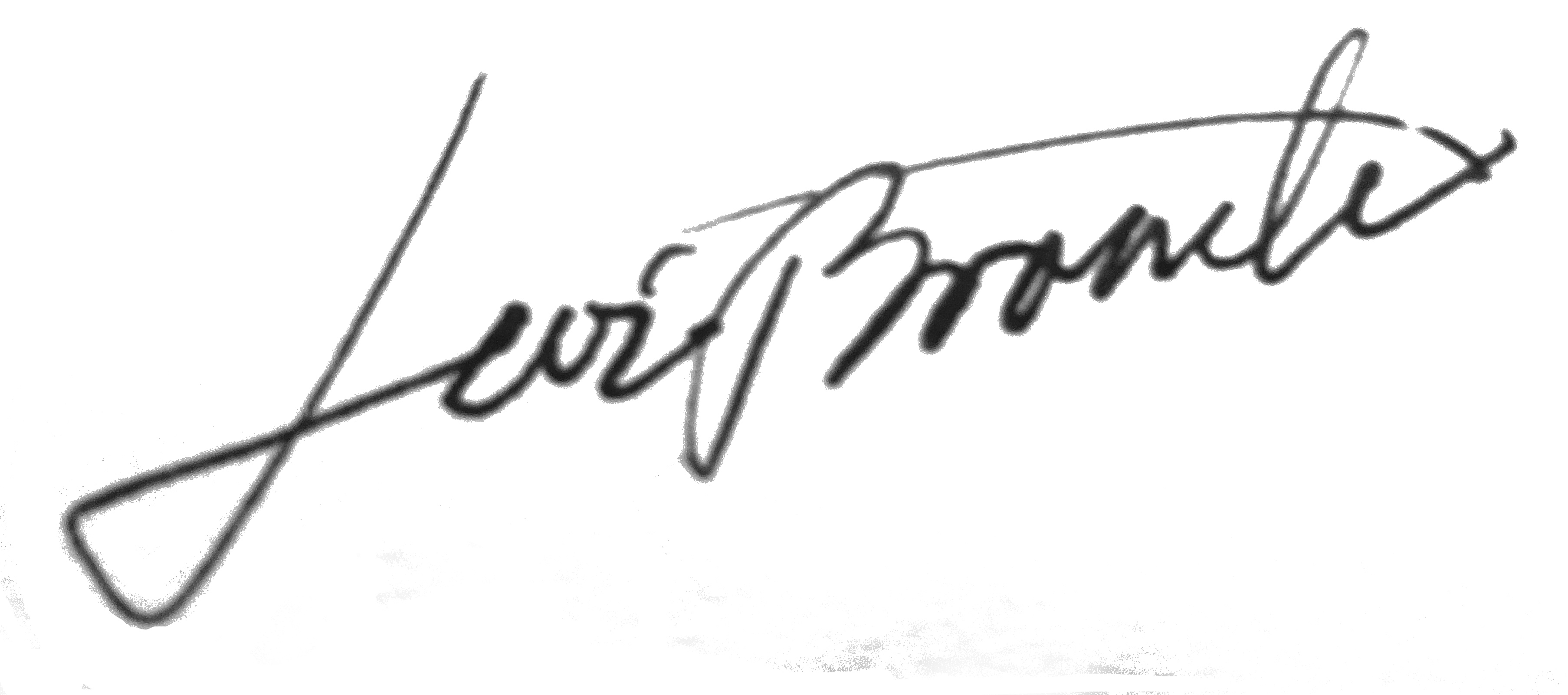 Levi Browde, Executive Director
Falun Dafa Information Center
DOCUMENTED DEATHS
On 24th Anniversary of First Falun Gong Practitioner Death in Custody and Cover-up, Deadly Brutality Continues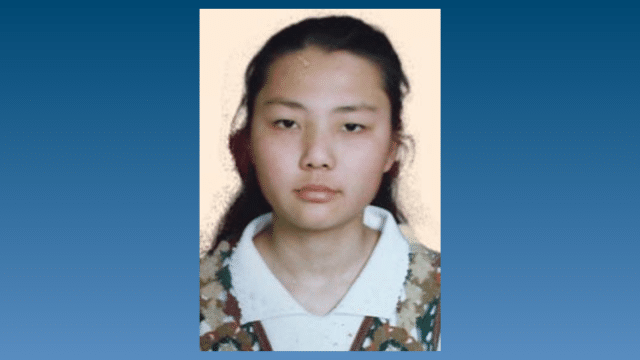 Ms. Chen Ying, the first Falun Gong practitioner to die during the CCP's 24-year-long persecution of the spiritual practice.

What's new?
Yesterday marked the anniversary of the first Falun Gong practitioner to die during the persecution of Falun Gong. Ms. Chen Ying, a 17-year-old girl, was arrested for appealing in Beijing for the right to practice her faith and died attempting to flee police custody on August 16, 1999. Since that tragic day, over 5,000 deaths of Falun Gong practitioners have been documented due to this violent persecution. Meanwhile, Chinese authorities continue to evade responsibility by falsely claiming—as was done in Chen's case—that these deaths resulted from suicide or health problems.
Why does it matter?
Ms. Chen's death shocked the practitioner community inside and outside China, highlighting the lengths the regime would go to in order to attack Falun Gong. Twenty-four years later, the 5,000 documented death cases are only the tip of the iceberg. This number is a fraction of the true number of people killed for their Falun Gong faith in China, with the total estimated to be in the hundreds of thousands due to systematic killing of Falun Gong prisoners for their organs.
But even when considering the more limited subset of these 5,000 documented deaths, each replete with the name of the victim and other details, the scale of known deaths is far larger than that of other persecuted communities targeted by the CCP, such as democracy activists and ethnic minorities.
What else do you need to know?
Chen Ying's death did not end the persecution suffered by her family. In 2000, police arrested her mother, Chen Xiuling, for appealing in Beijing for an end to the persecution and she was illegally placed in detention for 47 days. Between 2001-2008, she was sentenced to Jiamusi Forced Labor Camp three times, before she was transferred to Heilongjiang Women's Drug Rehabilitation Center in December 2009, a common practice to misdiagnose Falun Gong practitioners as mentally ill.
PERSECUTION SUMMARY

Reported in First Half of 2023: 702 Falun Gong Practitioners Sentenced
What's new?
During the first half of 2023, 702 cases were reported of Chinese courts handing down unjust prison sentences to Falun Gong practitioners, including 350 cases that occurred in 2023. The remaining cases include 192 cases from 2022, 52 cases from 2021, and 104 cases from the period of 2014 to 2020. The reported sentences included prison terms of up to 14 years and fines of up to 100,000 yuan (approximately USD $14,000). The cases were recorded by the Minghui website and took place across 21 provinces, four municipalities and two autonomous regions in China. Shandong Province reported the most cases with 111, followed by Liaoning (85), and Heilongjiang (77).
Compared to the same period in 2022, the 702 reports of Falun Gong adherents sentenced between January and June 2023 is an increase of 91.8 percent, or nearly double the number of cases. The higher total may reflect court efforts to address a backlog remaining from the Zero-Covid policy period when parts of the judicial system were closed. Simultaneously, whistleblowers inside China seem to have discovered a workaround to report older cases that were previously unable to be reported due to strict censorship.

Why does it matter?
Across China, the judicial system is being used to prosecute innocent citizens, in violation of Chinese and international law, simply for practicing Falun Gong or sharing information to counter demonizing propaganda, expose abuses, or raise awareness about the CCP's broader history of brutality. Given the violence faced by Falun Gong practitioners in custody, a portion of those sentenced may die in detention.
What else do you need to know?
The oldest practitioner sentenced was 88-year-old Gu Xiuying from Beijing, who received two years in February 2023 for distributing Falun Gong-themed desk calendars. The youngest practitioner sentenced was 22-year-old Mr. Li Desheng from Guangzhou City, Guangdong Province. He was arrested in June 2023, after a shop owner reported him for exchanging 1-yuan bills with printed Falun Gong information on them, a practice commonly used to overcome strict information censorship. The shop owner later received a 6,000-yuan reward from a Political and Legal Affairs Committee (PLAC) proxy organization for reporting the incident.
Some practitioners have managed to survive long prison terms, such as Mr. Bian Lichao, a teacher from Hebei Province whose case received international attention during his 12-year sentence. Bian was released on June 24, 2023 from Shijiazhuang Prison, where he was imprisoned for allegedly producing Shen Yun Performing Arts DVDs and posters in 2012. Given the unusually harsh ruling in his case and the awareness-raising efforts of his daughter, Bian, now 57, was featured multiple times as a notable prisoner of conscience in reporting by the U.S. Department of State, the Congressional-Executive Commission on China, and the United States Embassy and Consulates in China.

NEW FAMILY RESCUE
Chinese Police Threatening to Sentence Father of Berlin Resident for Son's Advocacy Efforts Abroad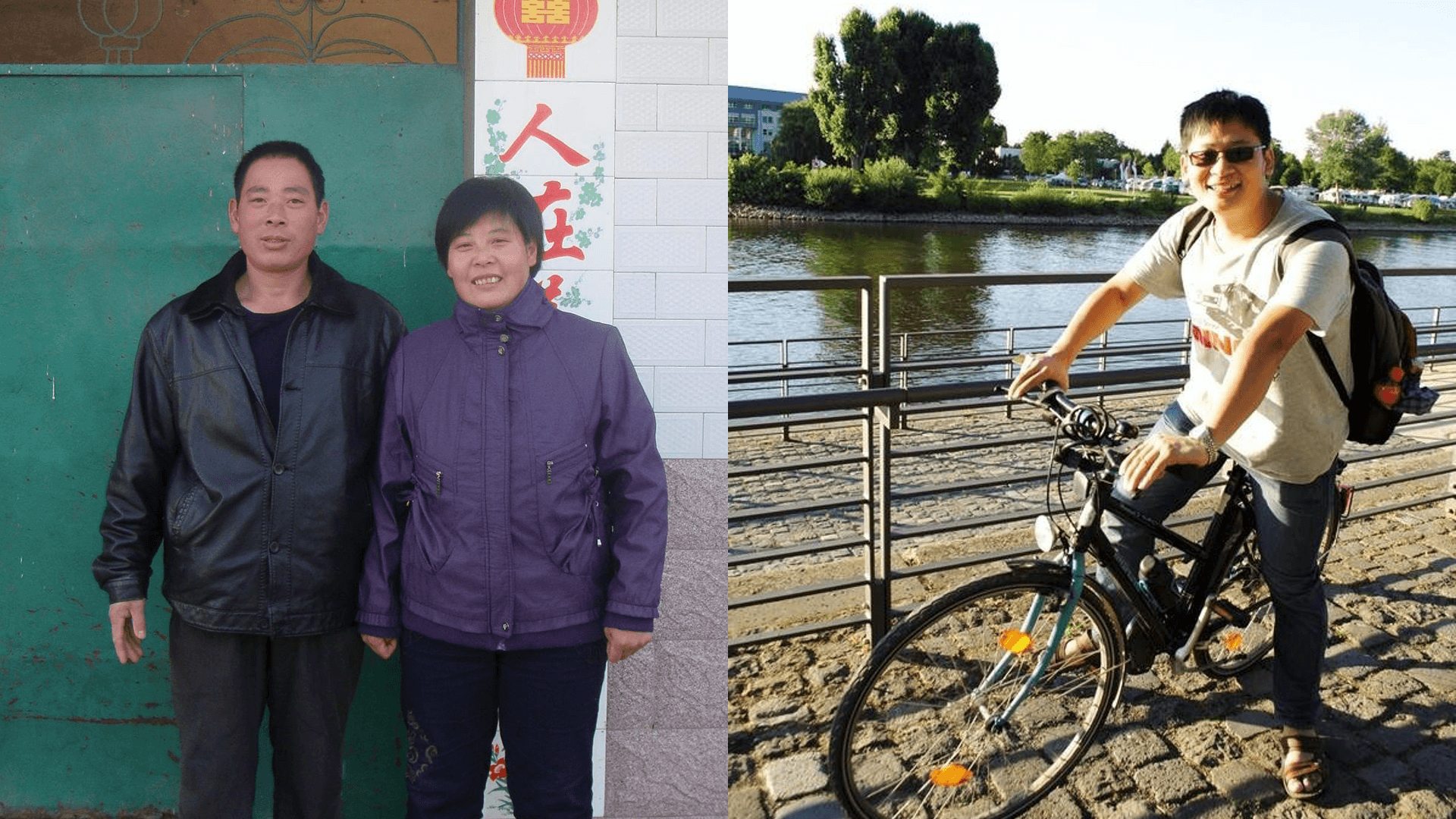 Left: Mr. Ding Yuande and Mrs. Ma Ruimei, parents of Berlin resident, pictured before their detention on May 12, 2023. Right: Their son, Ding Lebin, has lived in Germany for over 10 years.

What's new?
Mr. Ding Yuande, father of Berlin resident Ding Lebin, was formally arrested on July 20, 2023, by the Donggang District Police Department in Rizhao City, Shandong Province. He was illegally detained together with his wife Ma Ruimei on May 12, 2023, along with approximately 70 Falun Gong practitioners in Rizhao City as part of a province-wide mass arrest campaign for the 31st anniversary of World Falun Dafa Day, celebrated annually on May 13. He is at risk of torture and longer-term imprisonment.
International Advocacy Aids Family
The International Society for Human Rights, an NGO with UN Economic and Social Council (ECOSOC) status and headquartered in Frankfurt, Germany, sent letters requesting the release of Ding's parents to the Chinese Ambassador to Germany, the former Chinese Foreign Minister and both provincial and city level CCP officials. Volunteers with the World Organization to Investigate the Crimes against Falun Gong also flooded the detention center with calls to release Ding's parents. The international attention may have contributed to the release of Ding's mother, Ma Ruimei, on May 24. "International pressure can bring about change for my father," Ding Lebin told the German edition of the Falun Dafa Information Center, "Just like it saved my mother."

Ding Yuande remained in detention in Rizhao City until June 14, when two police officers visited Ma the next day and threatened to sentence Ding Yuande for his son Ding Lebin's advocacy campaign in Europe. According to Ma, the CCP officials seemed afraid that their illegal persecution was attracting international attention abroad.
What else do you need to know?
To date, officials from the European Parliament, the German Parliament, and the Berlin State Assembly, as well as members of parliament in Belgium and the Czech Republic, have written to Wu Ken, the Chinese ambassador to Germany, or sent letters to those responsible within China, demanding the release Ding Lebin's father and passport rights for the couple to reunite with their son in Germany. Several Czech media reported on the plight of Ding Lebin's parents, including the current affairs magazine Forum24, the Czech local daily Deník, independent columnist Jan Šinágl, and Bitter Winter.

The German Falun Dafa Information Center has launched a postcard and letter marathon rescue campaign. You can print out the rescue postcard or letter, sign it, and send it to the Chinese ambassador to Germany or to the secretary of the Rizhao Municipal CCP Committee. "Every protest letter will not only help release my parents," Ding Lebin said, "but also contribute to ending the ongoing persecution of Falun Gong in China."

VOICES OF SUPPORT

Marking Six Years Since Gao Zhisheng's Disappearance
What's new?
August 13 marked the 6th year anniversary since the disappearance of prominent rights lawyer Gao Zhisheng. On this occasion, 38 human rights groups, including Friends of Falun Gong, wrote a joint letter to CCP officials urging his release and calling for an end to the practice of enforced disappearances more widely.
Why does it matter?
Gao Zhisheng was a trailblazer in providing some of the first legal representation for Falun Gong practitioners detained unfairly for practicing their faith or speaking out about the persecution they faced. Noted in the joint letter above, Gao wrote open letters to China's top officials to "call attention to the plight of Falun Gong practitioners and the abuse he had suffered while defending them." He sacrificed tremendously, galvanizing the legal community in China to help practitioners challenge the CCP's manipulation of China's legal system.
What else do you need to know?
The small community of human rights lawyers in China have been a source of support for Falun Gong practitioners, many learning of their plight from Gao's open letters and then taking up the cause to defend practitioners in court. Many have suffered reprisals and even imprisonment themselves as a result, but remain committed to protecting religious freedom and exposing the CCP's brutal treatment of Falun Gong practitioners.
Over the years, the Information Center has collected quotes from these lawyers speaking about the depravity and torture that adherents face in detention, CCP-directed sham trials, as well as the lack of basic legal protections for members of a law-abiding faith group. In their own words, they describe the persecution and implications for China.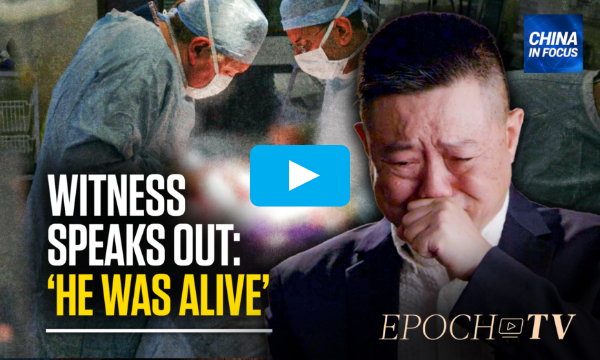 On August 14, 2023, China in Focus released an interview of former PLA doctor Zheng Zhi, who confessed to witnessing and participating in the extraction of organs from living victims. In particular, the forced organ harvesting of Falun Gong practitioners "was by no means a secret among military officers and civilian officials," Zheng said. This is especially the case for "cadres ranked at or above the level of director."

During his residency at Shenyang Military Region General Hospital, one of China's largest military hospitals, Zheng learned that Falun Gong adherents were used as an involuntary organ source. In 2002, Zheng became acquainted with a military officer who sought the hospital for a kidney transplant. The officer told him that he was guaranteed to receive a new and high-quality organ from a Falun Gong practitioner. Then in 2005, while in Beijing, Zheng spoke a "close associate" of the CCP's Politburo Standing Committee. This source revealed to him that there existed—under the back courtyard of the Hubei Public Security Bureau in Wuhan City—a large underground space for holding Falun Gong practitioners, including minors, to be killed for their organs.

After Zheng recently stepped forward to reveal his eyewitness knowledge of organ harvesting from prisoners of conscience by the communist regime, Zheng is also encouraging others in the Chinese medical industry to submit their own evidence of the atrocity.