Hong Kong Practitioner Acquitted by Court; 15 Deaths in January
<![endif]-->
Dear Reader,

A HONG KONG GRANDMOTHER had her faith and freedoms upheld in court this month. For displaying posters about the Chinese regime's persecution against Falun Gong, local authorities fined her without proper legal cause. Read how Ms. Tsang Hau Sim won her case below, keeping in mind the fate of Hong Kong practitioners is still uncertain.

In China, fifteen deaths of Falun Gong practitioners were reported in January, including a 31-year-old man who died in prison. Farmers in Shandong were sentenced for possessing Falun Gong themed artwork and ornaments. And Bitter Winter reports that a math professor was sentenced for her faith, bringing the years she has suffered torture, forced labor, re-education, and jail to 19 years and counting.

Last but not least, the 2023 International Religious Freedom speeches given by Falun Gong victims and researchers are now available on Faluninfo TV and on our social media.

Sincerely,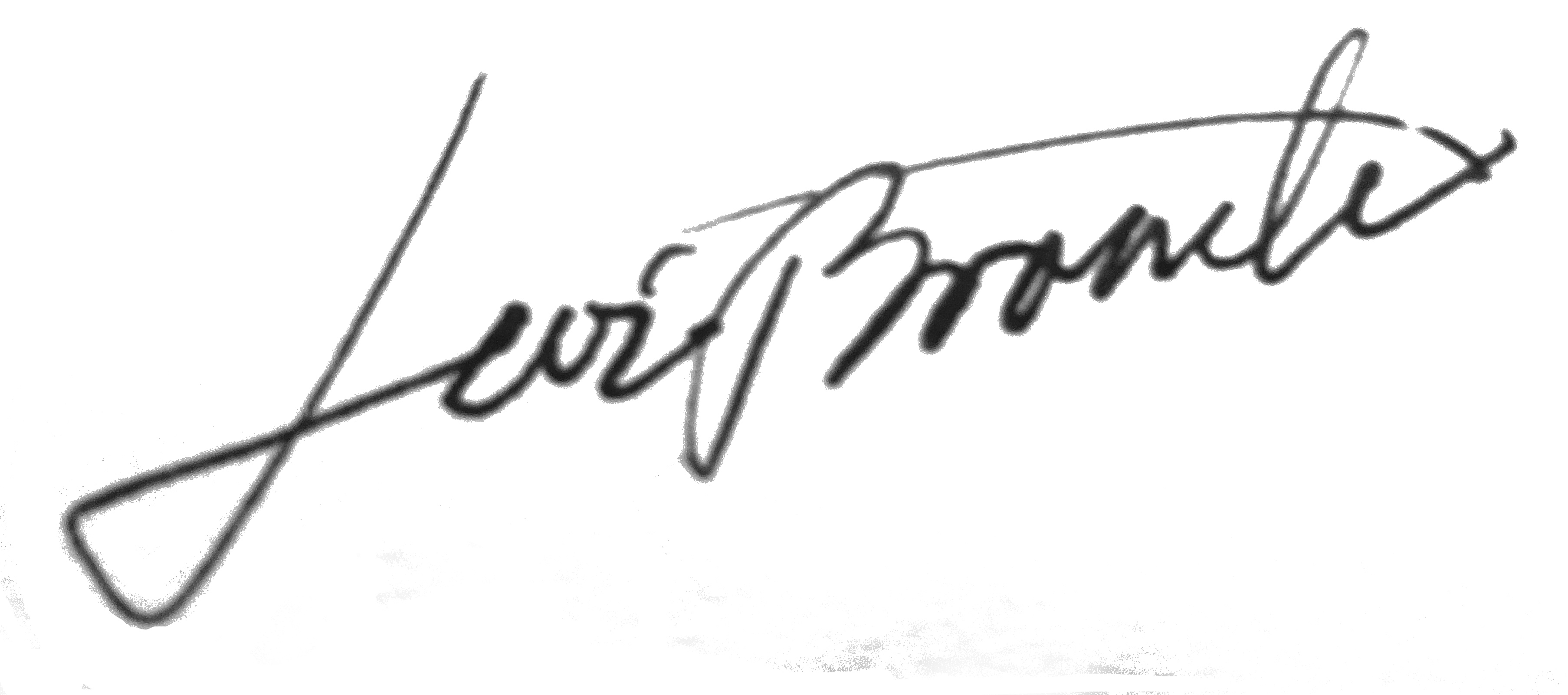 Levi Browde, Executive Director
Falun Dafa Information Center
HONG KONG DEVELOPMENTS
Hong Kong Falun Dafa Practitioner Acquitted For Displaying Information Posters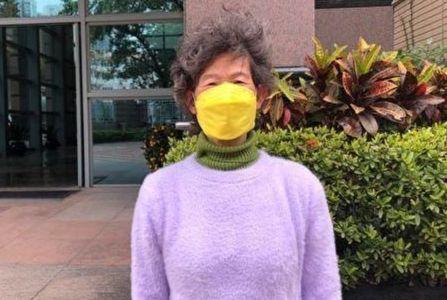 (Pictured: Tsang Hau Sim outside the Fanling Magistrates Courts building in Hong Kong on the day of her trial earlier this month.)
Ms. Tsang Hau Sim, a Falun Gong practitoner in her seventies, has been acquitted for displaying information posters near Sheung Shui Station, Hong Kong. In 2021, local Food and Environmental Hygiene Department (FEHD) authorities issued Tsang a ticket for "displaying posters on government land without permission" for her displays that showed information on the persecution of Falun Gong.

She had several posters out leaning on her trolley while talking to passersby about the persecution of Falun Gong by the CCP. On February 3, 2023, Tsang's case was heard by Magistrate Kelly Shui at Fanling Magistrates' Courts, with barristers Lai Sze Wai representing the Hong Kong Government.

However, Tsang's case acquittal is not an indication of Hong Kong's development towards religious freedom. It remains to be seen in 2023 whether pro-Beijing forces who have been proactively attempting to ban Falun Gong will continue to pursue their suppression of adherents.
CIVIL DISOBEDIENCE
Shandong Farmers and Former Deputy Tax Director Sentenced for Falun Gong Artwork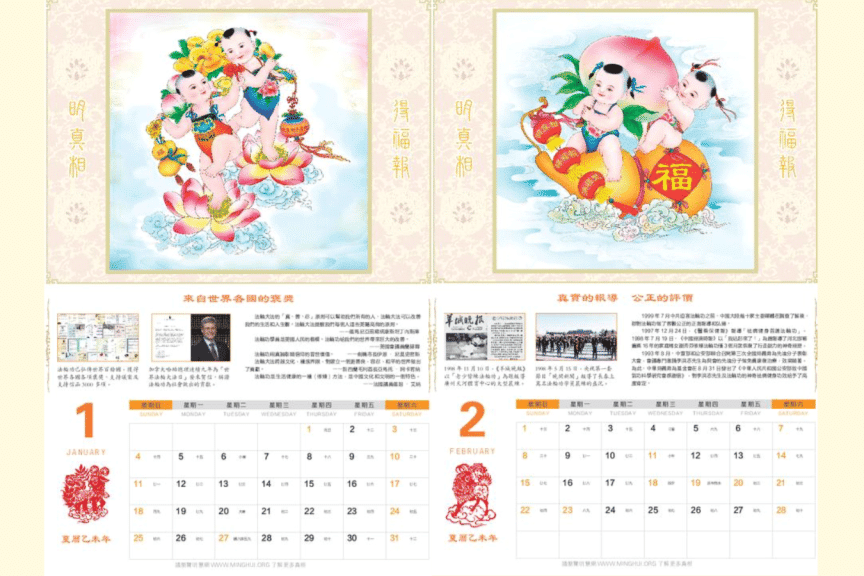 (Pictured: Screenshots of a new year's calendar produced by Falun Gong practitioners to raise awareness about the persecution in China.)
Falun Gong practitioners in Guan County, Shandong Province, were arrested between May and August 2022 for producing information materials and possessing Falun Gong-themed new year paintings and ornaments in their homes. The eight practitioners, most of whom are farmers, stood trial at the Guan County Court on December 21, 2022.
On January 4, 2023, the eight Falun Gong practitioners were sentenced from 3 years to 7.5 years in prison. They were charged with promoting Falun Gong and making informational materials about the practice. Most of them have appealed the verdicts.
PERSECUTION OVERVIEW
January 2023: 15 Reported Deaths of Falun Gong Practitioners Due to Persecution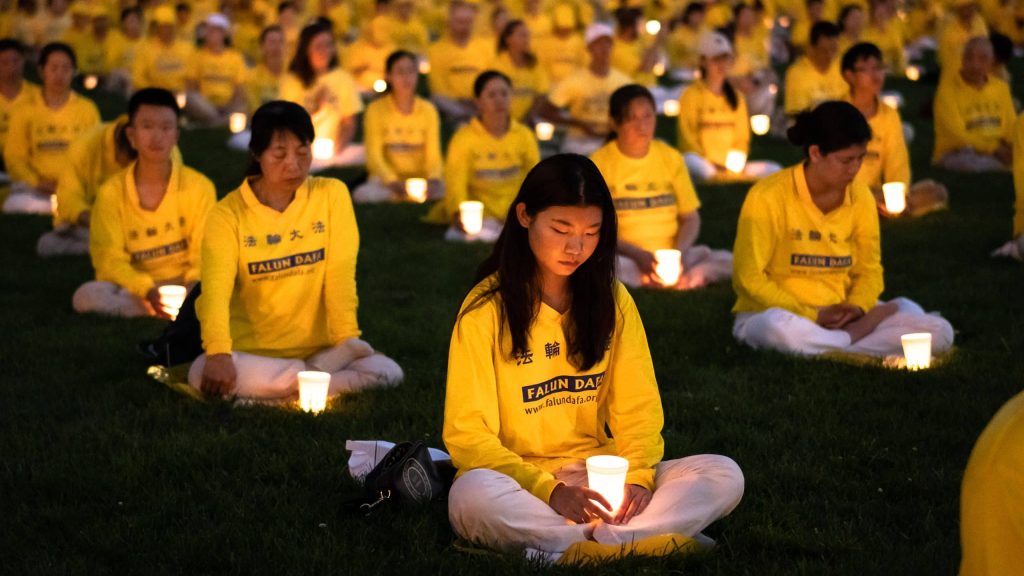 (Pictured: Every year, over 1,000 Falun Gong practitioners hold a candlelight vigil at the Washington Monument to remember those that have died due to the persecution.)
In January, fifteen deaths of Falun Gong practitioners were reported, bringing the total confirmed deaths since the start of the persecution in July 1999 to 4,905. Due to strict information censorship, persecution cases cannot always be reported in a timely manner, nor is the information readily available.
The youngest practitioner was 31 at his time of death, and the oldest was 81 years old. Four died in custody, including the 31-year-old man who was serving an 8.5-year term. In addition, a woman in Hubei died within a week after six months in a brainwashing center and a man in Anhui Province passed away due to forced toxic injections.

Among the deceased was a 51-year-old mother, who died a few months before her daughter's fifth birthday from long term impact of abuse in detention.
Professor Wang Jiafang, a Falun Gong practitioner, was sentenced in July 2022 to a jail term of four years by the Liwan District Court of Guangzhou city, in Guangdong province.

Bitter Winter reported that Wang's career as "a brilliant mathematician" was cut short. After she became an associate professor at the Mathematics Department of Guangzhou University, she was jailed for distributing Falun Gong leaflets and then sent to re-education between 2001-2004.

The university fired her in 2004 because she upheld her faith in Falun Gong. Since the persecution began, Professor Wang has been detained in prisons, labor camps, or re-education centers for at least 19 years.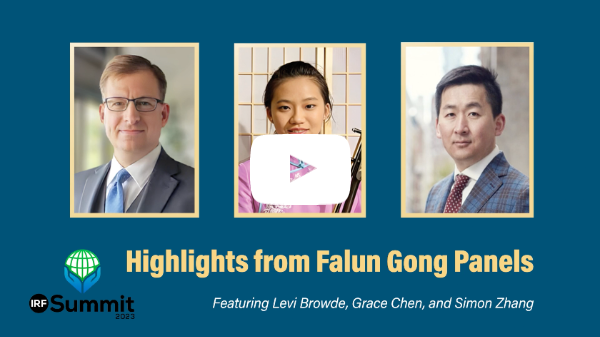 At the International Religious Freedom Summit, Executive Director Levi Browde discussed the challenges in documenting the persecution of Falun Gong, Grace Chen shared her story and called for the release of her detained parents, and Simon Zhang shared the story of his mother's arrest, torture, and death in custody.

Don't miss these speeches! Available on Faluninfo TV.