Congressional Briefing on Falun Gong, Uptick in Arrests in China
Dear Reader,
On May 23, the International Religious Freedom Caucus hosted a congressional briefing on the persecution of Falun Gong. First-hand victims, experts, and caucus co-chair Rep. Bilirakis were joined by over 30 congressional staffers, China researchers, and media workers to discuss recent developments and key cases of persecution in China and consider actions to counter the Chinese regime's suppression of Falun Gong.
Other stories in today's newsletter include:
• An appeals court confirmed the 8-year sentence handed down to citizen journalist and artist Xu Na
• Reports of arrests and prosecutions in China more than doubled in March and April compared to January-February

• Texas bill reaches governor's desk, prohibiting insurance companies from organ harvesting complicity in China
Last but not least, watch my appearance on American Thought Leaders, where I break down the recent bribery scheme charges against two Chinese agents who targeted a purported IRS officials to "topple" Falun Gong practitioners in the US.
Sincerely,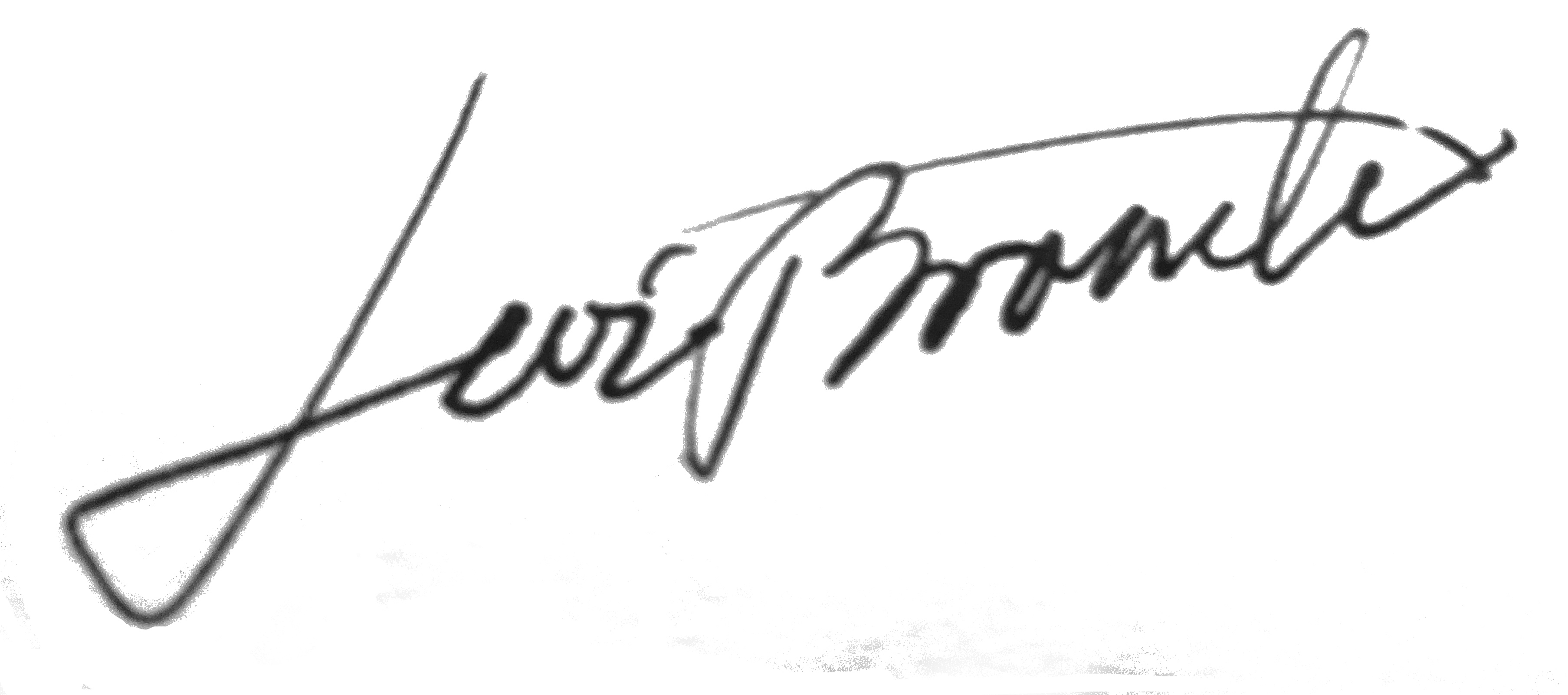 Levi Browde, Executive Director
Falun Dafa Information Center
CAPITOL HILL RECAP
Congressional Briefing and Round Table Spotlight the CCP's 'Deplorable' Persecution of Falun Gong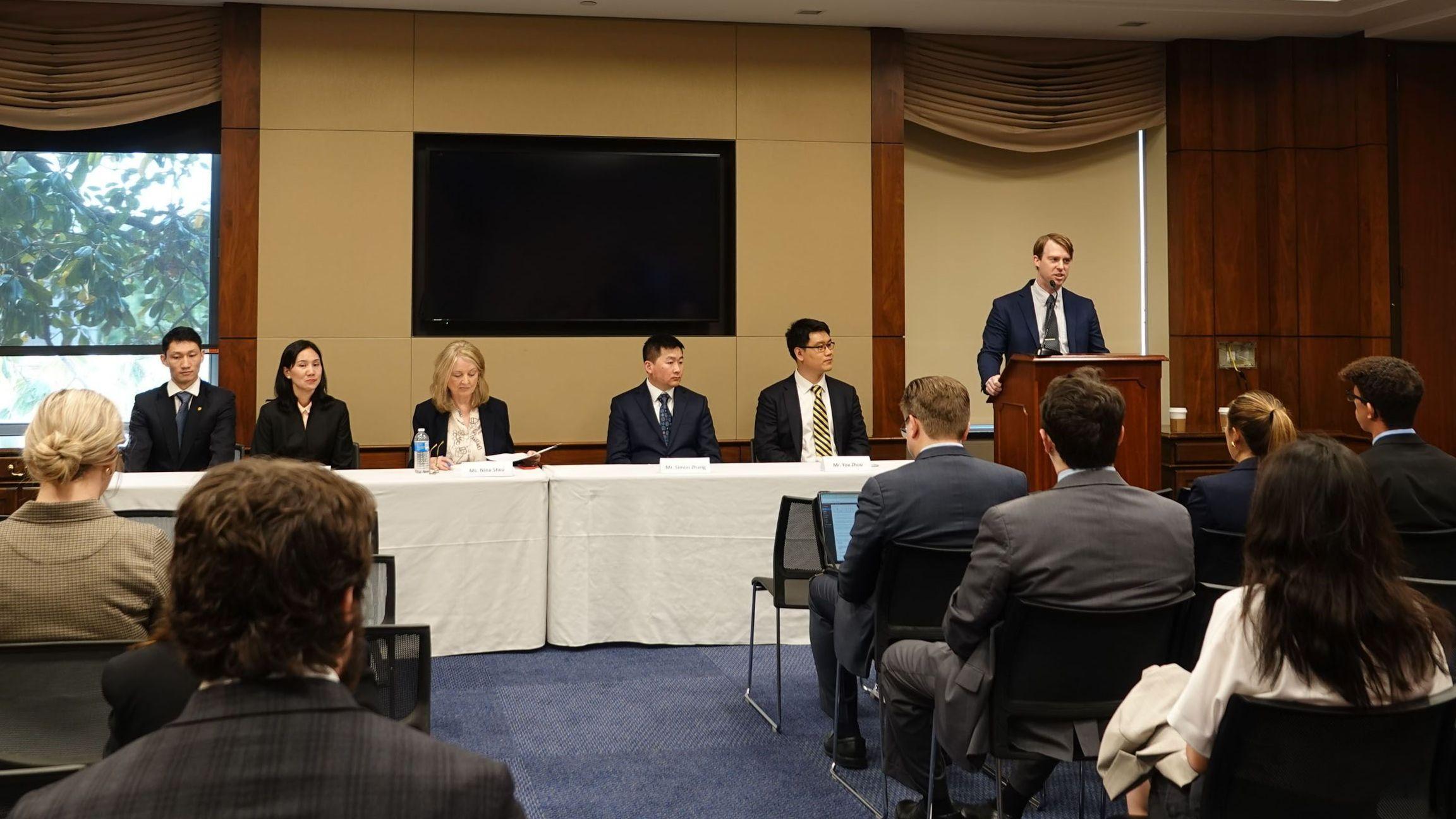 (From left to right: Shen Yun principal dancer Steven Wang and sister Lydia Wang, Director Nina Shea of the Hudson Institute's Center for Religious Freedom, Brooklyn architect Simon Zhang, YouTuber and software engineer You Zhou, and Rep. Gus Bilirakis' staffer Nathan Stamps.)
What's new?

Last month, three Falun Gong practitioners were given the space to share their family tragedies caused by the persecution and call for the release of their parents: You Zhou's father was recently sentenced to 8 years in prison for possessing Falun Gong books; Steven and Lydia Wang's mother was recently sentenced to 4 years in prison for distributing flyers; Simon Zhang's mother was persecuted to death in custody last year.

Nina Shea, Director of the Hudson Institute's Center for Religious Freedom, urged the U.S. to take measures at the national level, stating, "We must restrict all organ transplant medical institutions, hospitals, and universities from engaging in the CCP's live organ harvesting atrocities, and the State Department must take immediate action."
Why does it matter?
This briefing in Congress directly addressed and spotlighted the persecution of Falun Gong. Dozens of congressional staffers, China researchers, and journalists had the opportunity to discuss viable solutions and next steps with first-hand victims and experts of the persecution.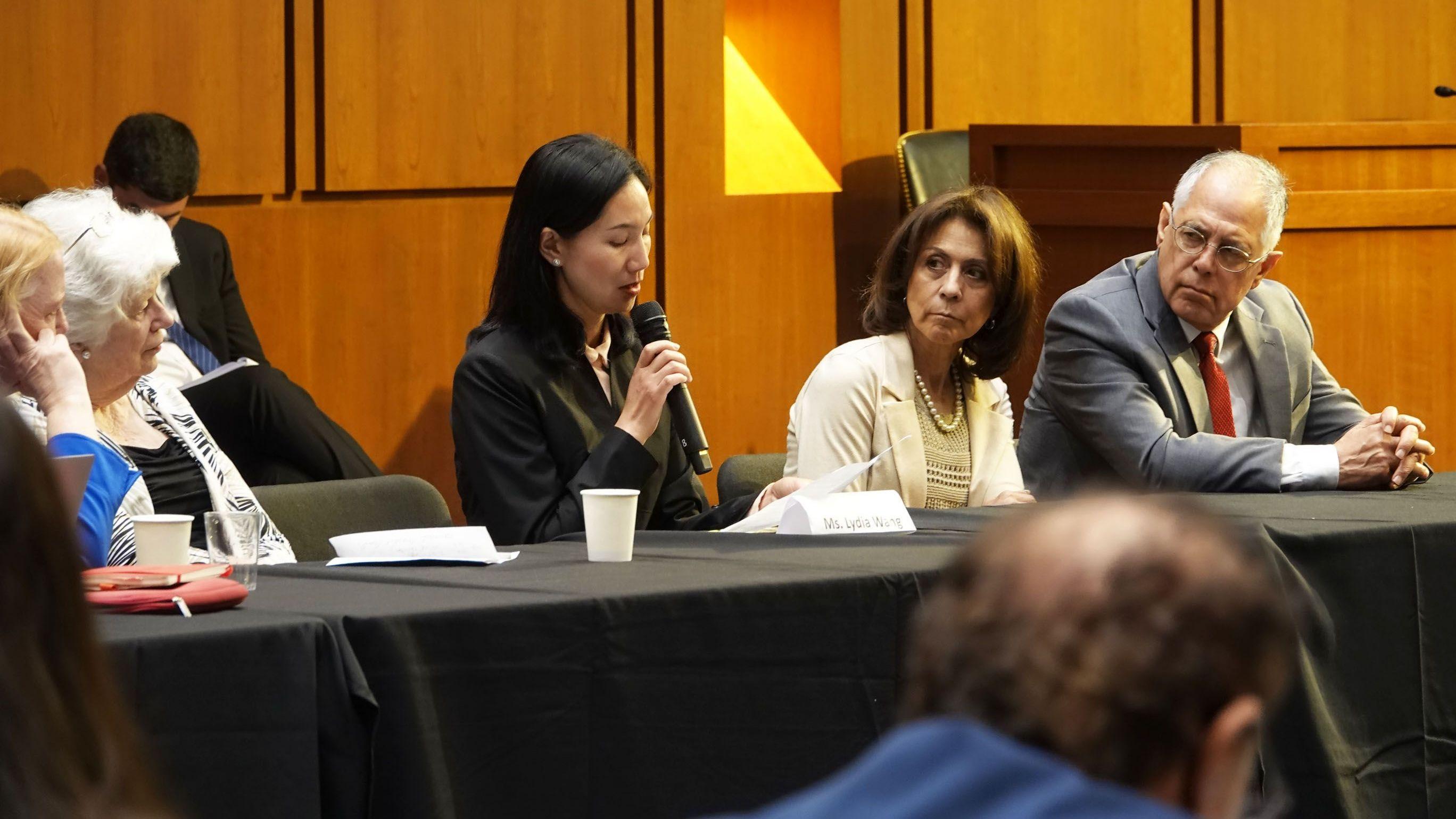 (In a subsequent round table meeting at the U.S. Senate Hart Office Building, U.S. State Department Ambassador for Religious Freedom, Rashad Hussain, and over forty other religious freedom advocates listened to the persecution account of Falun Gong practitioner Lydia Wang.)
What else do you need to know?
Following the IRFC briefing, panelist Lydia Wang was also invited to share her story at the IRF Roundtable meeting with dozens of other advocates and government officials like the Ambassador-at-Large for Religious Freedom Rashad Hussain, U.S. Commission on International Religious Freedom Executive Director Erin D. Singshinsuk, and International Religious Freedom Secretariat President Nadine Maenza.
You can read her speech here.
PROMINENT INDIVIDUALS

Citizen Journalist and Artist Xu Na Sentenced Until 2028, Confirms Appeal Court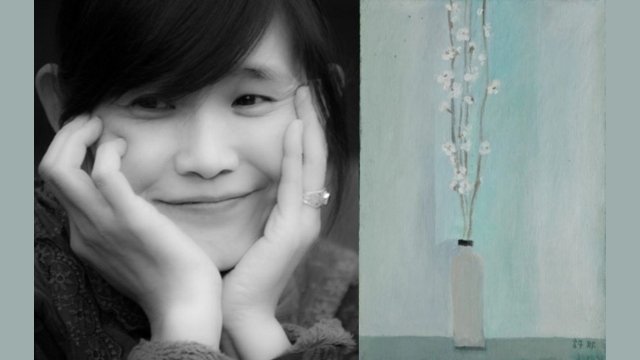 Xu Na and one of her paintings. Weibo.
What's new?
On May 18, 2023, the Beijing Second Intermediate Court upheld the 8-year sentence of Falun Gong practitioner Xu Na. Authorities punished her for social media posts depicting on the ground photos of Beijing during COVID-19. Xu Na received a heavier sentence for being a Falun Gong practitioner, according to Bitter Winter.
Why does it matter?
Xu Na is among the dissidents highlighted by USCIRF, CECC, Freedom House, and more. International supporters are concerned for her well-being and condition in detention, considering she has faced extreme torture in prison before. Also in 2008, her husband, a popular musician, was killed in detention around the Beijing Summer Olympics for his faith in Falun Gong.
What else do you need to know?
Xu Na's case is not isolated. At least ten other Falun Gong practitioners including Fang Bin were arrested for acting as citizen journalists during the pandemic and sending information abroad about conditions on the ground in various cities.
PERSECUTION OVERVIEW

March and April 2023: 1,320 Reports of Falun Gong Practitioners Arrested or Harassed for Their Faith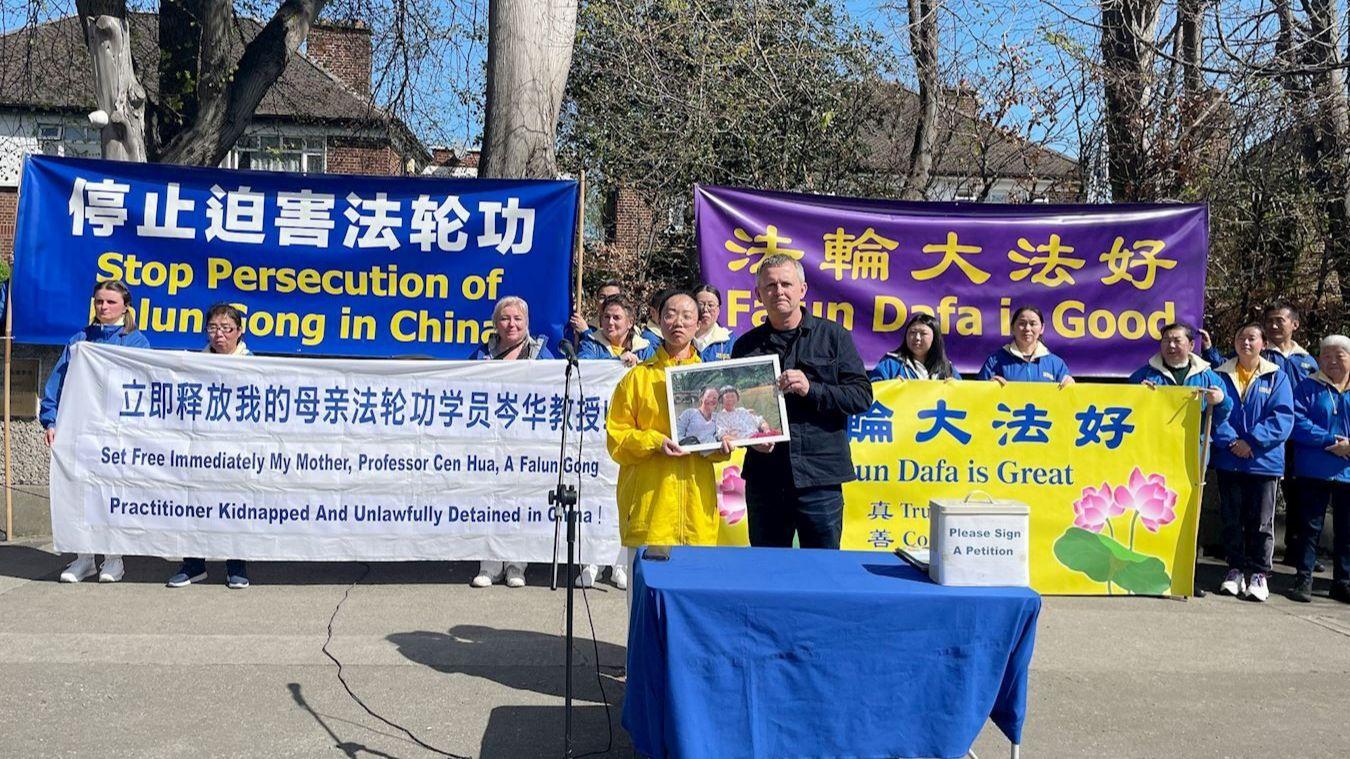 Press conference in front of the Chinese Consulate in Ireland calling for the immediate release of Irish resident's mother Ms. Cen Hua, a Beijing Falun Gong practitioner, on April 17. Minghui.org.

What's new?
In March and April, Falun Gong practitioners in China documented 1,320 cases and relayed them to the overseas Minghui website, which reviewed, verified and published the accounts. The targeted practitioners came from all walks of life and included a college professor, a government employee, a former music teacher, and an artist.
The newly-reported cases took place in 23 provinces and 4 centrally-controlled municipalities (Beijing, Chongqing, Shanghai, and Tianjin). Jilin reported the most combined cases (268) of arrest and harassment incidents, followed by 214 in Shangdong, and 106 in Liaoning.

Why does it matter?
Compared to 624 total arrest and harassment incidents reported in January and February 2023, the 1,320 cases newly reported in March and April represented a 116% increase. The uptick was likely triggered by two events deemed sensitive by the Chinese Communist Party—its annual political meetings in March and the 24th anniversary of a peaceful demonstration by 10,000 practitioners that took place on April 25, 1999.


What else do you need to know?
One of the Falun Gong practitioners arrested in March and April is the mother of Ireland resident Ms. Li Songyuan. On April 17, Li held a press conference in front of the Chinese Consulate calling for the immediate release of her mother, Cen Hua. Ms. Cen, a retired associate professor at the University of International Business and Economics in Beijing, was seized by the police on April 14, 2023, because she was suspected of distributing Falun Gong flyers. Mr. Richard Boyd Barrett, an Irish politician, attended the press conference and joined the call for her release.
FORCED ORGAN HARVESTING

Texas Bill to Combat Beiijing's Forced Organ Harvesting Reaches Governor's Desk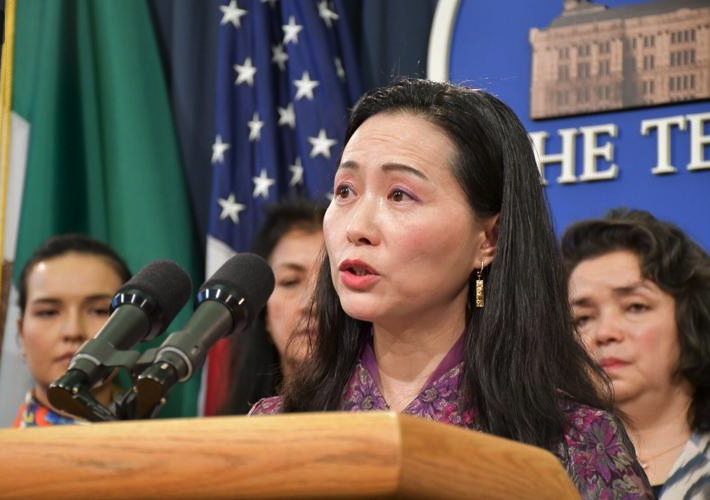 (At the press conference for SB 1040, Houston resident Crystal Chen said she was tortured in Chinese detention, and subjected to frequent EKG and blood tests. Ali Linan/CNHI Texas.)
What's new?
A bicameral, bipartisan effort in the Texas Legislature would end any Texas participation in the forced harvesting of organs in China. The proposed legislation aims to end health insurance coverage of organ transplants in countries known to have forced organ harvesting. As of May 31, 2023, the Senate bill has advanced to the governor's desk, and the House bill remains pending under the Public Health Committee.
Why does it matter?
Senate Bill 1040, with companion bill House Bill 2025, prohibits health benefit plans from paying for organ transplants where the organ originates from a country where "the risk is extremely high that the organ would come from an illicit source," said state Sen. Lois Kolkhorst, a Brenham Republican and author of the bill.
In the bill's statement of intent, Sen. Kolkhorst affirms "that organs [in China] may have been harvested from hundreds of thousands of incarcerated people, mainly Falun Gong practitioners."
What else do you need to know?
Texas Legislature previously passed a resolution (SCR 3) on June 7, 2021, as a public outcry against this major violation of human rights and an opportunity to "educate Texans about the risks of travel to China for organ transplants to help prevent Texas residents from unwittingly becoming involved in murder in the form of forced organ harvesting from prisoners of conscience."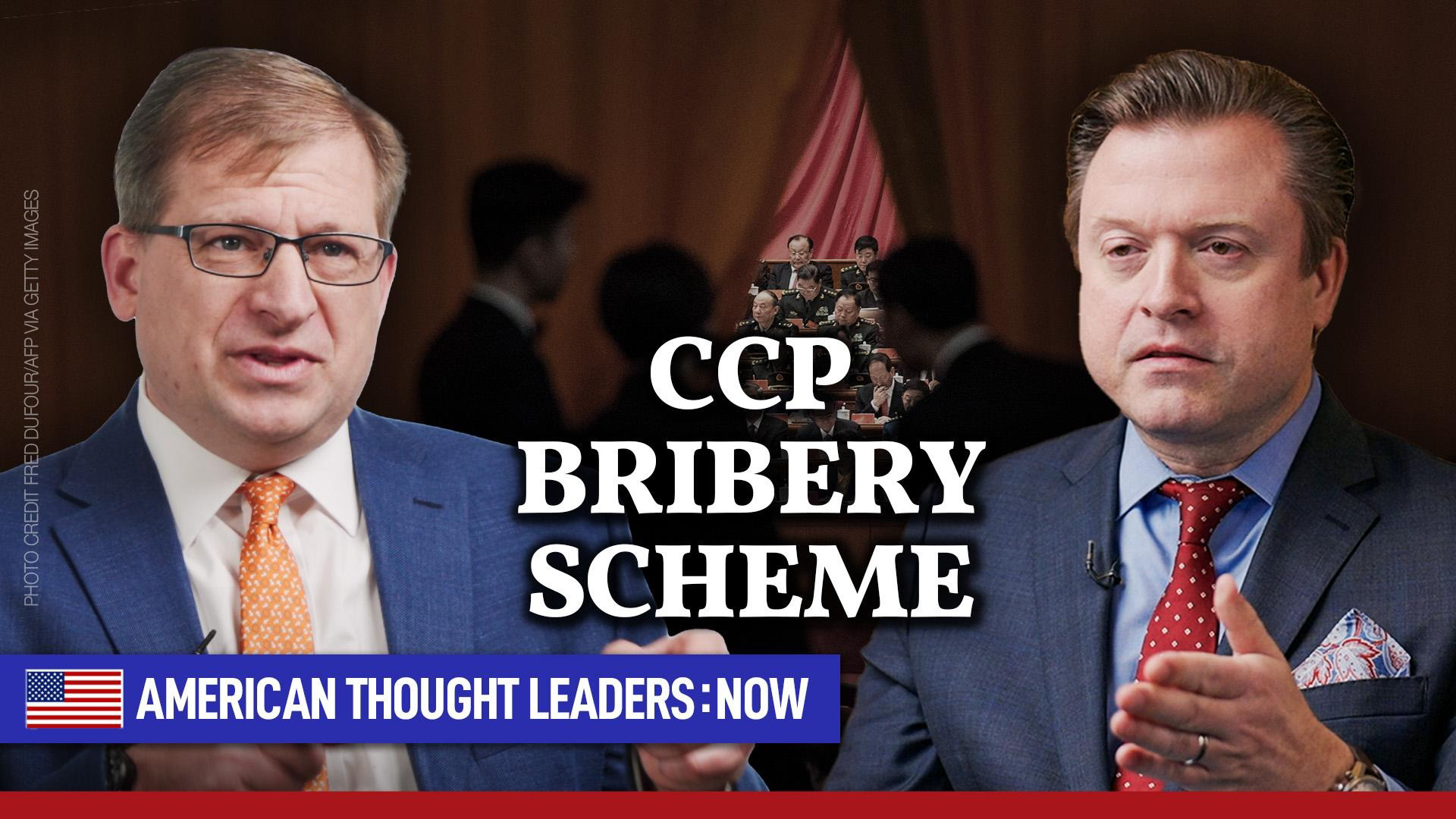 Inside a CCP Scheme to Bribe an IRS Official to Target Falun Gong, DOJ Charges Two: Levi Browde [ATL:NOW] | 18 min
Two suspected Chinese agents, acting directly on the order of a CCP official, were recently charged for attempting to bribe a public official with tens of thousands of dollars in a scheme targeting Falun Gong in the United States.

John Chen, a 70-year-old U.S. citizen born in China, and Lin Feng, a Chinese citizen aged 43, were trying to get a Falun Gong-run entity stripped of its tax-exempt status, court filings state.
The pair met with what turned out to be an undercover agent posing as an IRS official and promised to pay a total of $50,000. Chen gave the agent $1,000 in cash, as an initial payment on May 14. Four days later, Feng gave the undercover agent another $4,000 in cash at the John F. Kennedy International Airport.