30-Year-Old Falun Gong Practitioner Beaten to Death in Prison
<![endif]-->
BREAKING NEWS
The Falun Dafa Information Center has learned that Mr. Pang Xun (庞勋), a former host of Sichuan People's Radio, was beaten to death in Leshan Prison and died on December 2, 2022. Pang was jailed for his faith in Falun Gong and was 30 years old at the time of death.

On February 11, a close friend of Pang's from college posted a graphic video on Twitter showing markings on his corpse. The injuries on Pang Xun's body appear to be electric baton marks, bruises, and binding marks.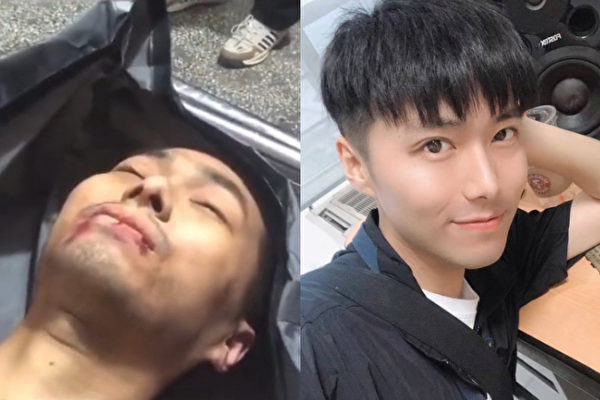 In the tweet, the friend, who has 135,000 followers, wrote, "[Pang Xun] was a very sunny and handsome young man. He was the purest and kindest person I knew. The reason for his arrest was that Pang (and his family) practiced Falun Gong. Although I don't practice Falun Gong, this is by no means a reason for the CCP to kill him!" The post has since been shared over 600 times and garnered nearly half a million views.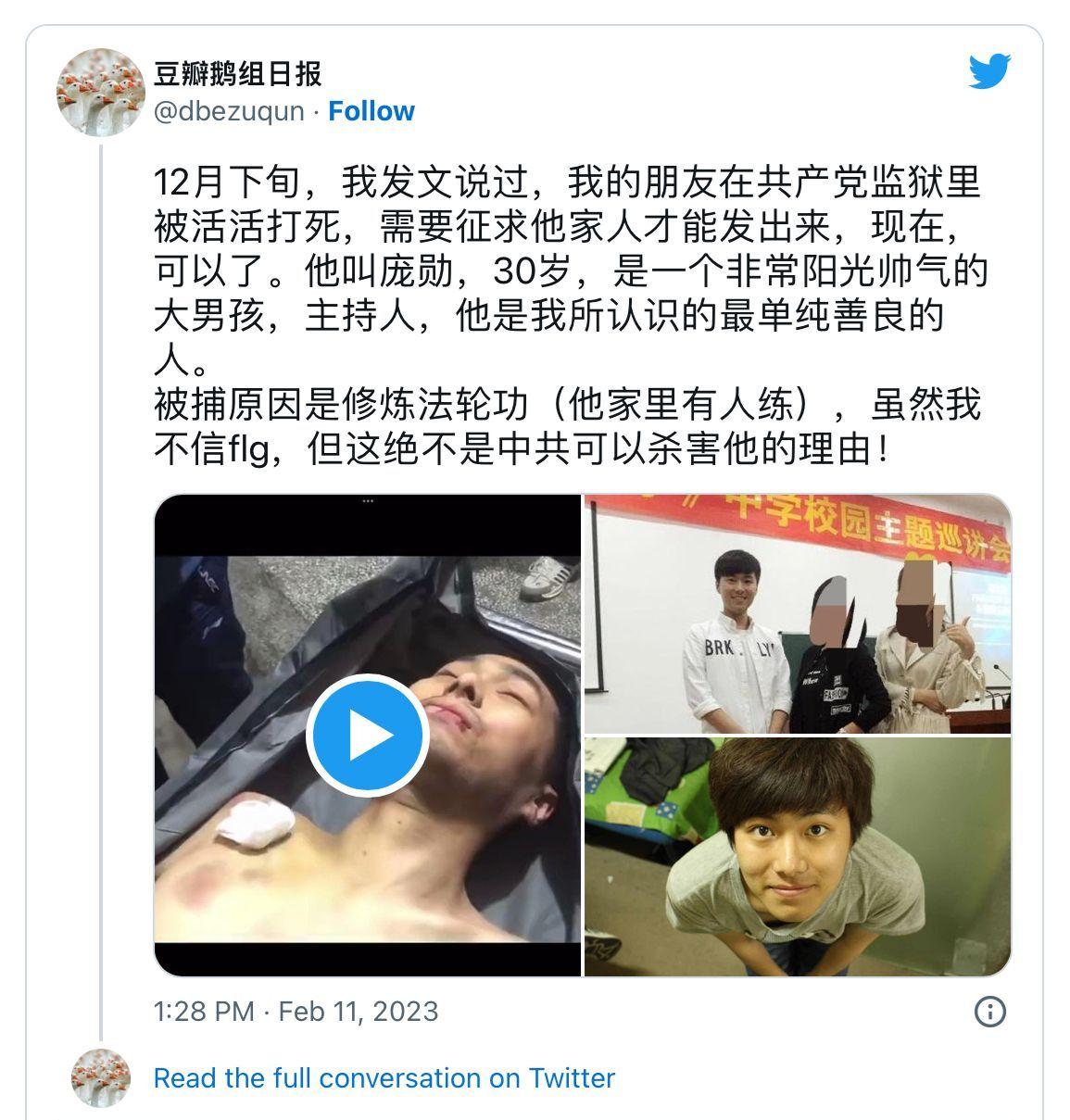 On December 3, a forensic doctor the family hired was prevented from entering the mortuary to see his corpse. The prison told Pang Xun's family that his body must be cremated before December 13, but his mother refused. In the end, the prison agreed to an autopsy, but insisted the medical examiner be affiliated with the prison.

Pang graduated from the Communication University of China and became a radio host at Sichuan Provincial People's Broadcasting Station. On July 27, 2020, Pang was arbitrarily arrested without a warrant by Chinese authorities. He was then sentenced to five years in prison for his faith in Falun Gong.

Pang Xun's friend told US-based media outlet DaJiYuan that, "Pang Xun was definitely assaulted [in prison], because I saw bruises on his body when I visited him six months ago." Pang's death brings the number of documented Falun Gong practitioners who died due to persecution since July 1999 to 4,906. In 2022, 112 such cases took place. Another untold number of Falun Gong practitioners, likely hundreds of thousands, have been killed through forced organ harvesting.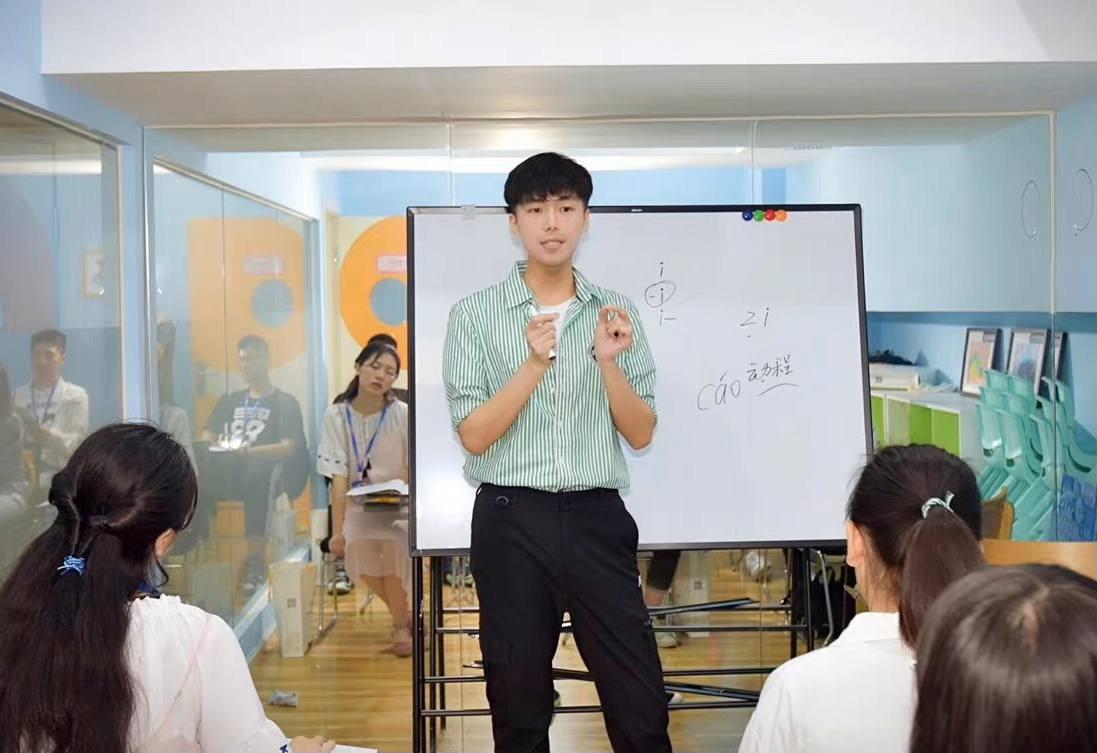 Pang's friend noted on Twitter that when he had heard before that Pang had been sentenced to five years in prison, "I was still thinking that if one day he could go abroad, I would do my best to help him apply for asylum and come to the free world. It is a pity that his young life was forever stopped in the CCP prison in early December."


Weiquanwang (Rights Protection Network), Sound of Hope, and DaJiYuan also reported on his case.