2022 in Review: 5 Key Trends in the Persecution of Falun Gong
<![endif]-->
Dear Reader,


AS WE REFLECT ON KEY EVENTS IN CHINA over the past year, it is vital to recall that the CCP continues its massive campaign against the community of Falun Gong practitioners, estimated to be at least 20 to 40 million people. These individuals continue to face large-scale detention, systematic torture, imprisonment after sham trials, and in over 100 documented cases— death.
We are dedicating this newsletter to highlighting five key trends related to the persecution of Falun Gong that intersect with other major events occurring in China. These include increased surveillance and detentions around the Beijing Winter Olympics and 20th Party Congress, the death of former CCP leader Jiang Zemin who launched the brutal anti-Falun Gong campaign, prosecutions of practitioners for sharing uncensored information related to COVID-19, sanctions imposed on Chinese officials, and invigorated international responses to organ transplant abuses in China.
Looking ahead to 2023, the Falun Dafa Information Center will continue to monitor these trends and hope this helps inform and remind others how much the CCP's persecution of Falun Gong remains a central chapter in the story of contemporary China.
Sincerely,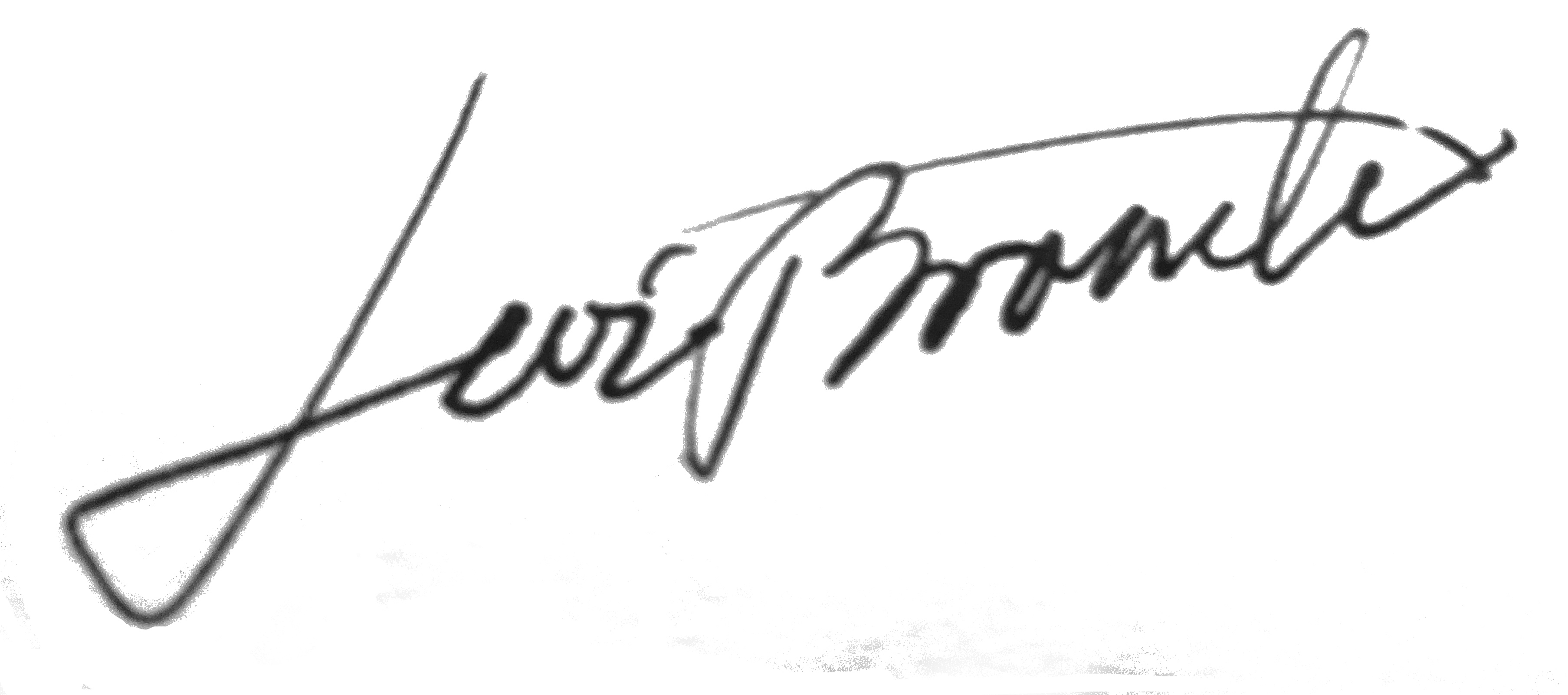 Levi Browde, Executive Director
Falun Dafa Information Center
From October 16 to October 22, 2022, the Chinese Communist Party (CCP) held its five-year party congress at which Xi Jinping was anointed for an unprecedented third term as party leader. Such gatherings typically provoke security services to intensify surveillance and persecution of Falun Gong practitioners, among other targeted groups, under the pretext of pre-emptively restricting expected sources of dissent.

In September and October, Shanghai authorities arranged for police officers to monitor practitioners' homes daily. Between late September and October 25, after the 20th Party Congress ended, Dongying City police followed female practitioner Ms. Wang Fan everywhere she went.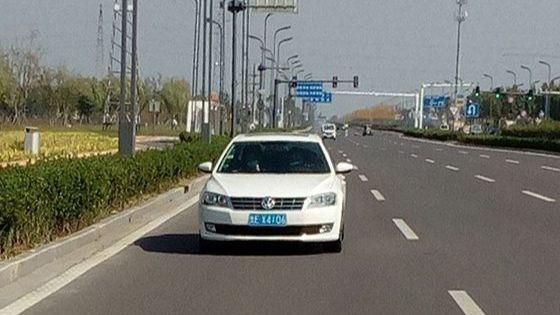 (Dongying City, Shandong Province police car following Ms. Wang Fan at 2:00 p.m. on October 7, 2022.)
In another case, three officers in Dalian City, Liaoning Province who harassed 56-year-old practitioner Ms. Fang Caixia threatened on September 30:

"We are here to safeguard the 20th Party Congress. Even if we have to dig three feet down to find you, we'll do it. Before the 20th Party Congress, we have to meet with you once a week."
Since the onset of the COVID-19 pandemic, Falun Gong practitioners have been among the contingent of ordinary citizens in China who have successfully shared uncensored information about infections with fellow citizens and the outside world. Fearful of this exposure, Chinese security agencies have intensified surveillance and detention of adherents since early 2020.

This trend continued in 2022 amid the CCP's draconian Zero-COVID lockdowns that spread across the country. Cases of Falun Gong practitioners detained for sharing information about COVID-19 also made their way through China's politicized court system.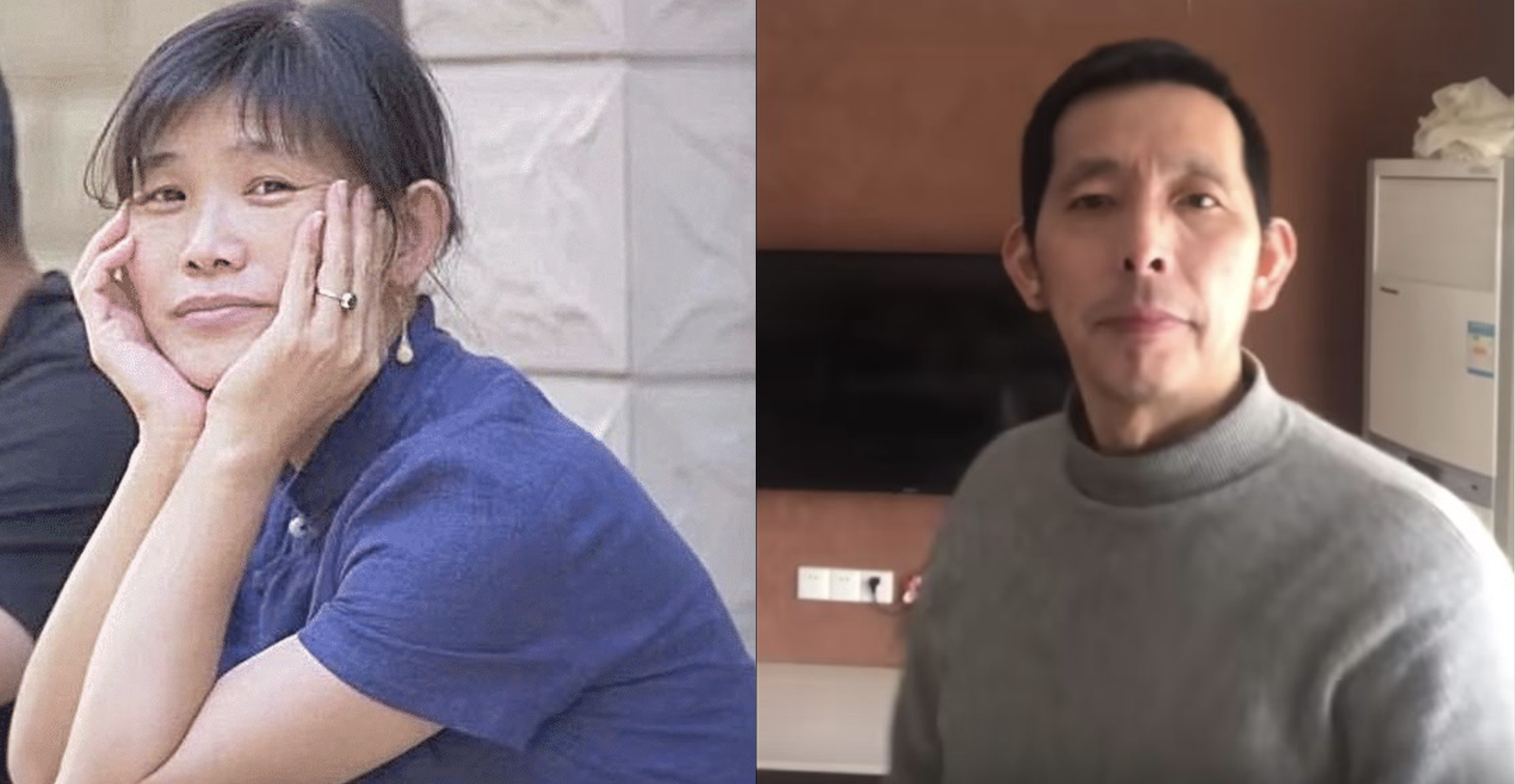 (Citizen journalists Xu Na and Fang Bin sentenced by the CCP for sharing COVID-19 information.)
In one of the most high-profile cases, Ms. Xu Na (left) was sentenced in January 2022 to eight years in prison for sending photos and information about pandemic restrictions in Beijing to an overseas website.

Fang Bin (right), a citizen journalist who was detained by Chinese authorities in March 2020 after he published videos on YouTube detailing the situation inside Wuhan, has been held incommunicado. He was last seen in Wuhan's Jiang'an Detention Center in November 2021. Fang had previously been imprisoned and tortured for practicing Falun Gong.
3. At Least 101 Falun Gong Practitioners Died in 2022, Due to the CCP's Violent Repression
During the year, a network of citizen journalists in China documented 101 cases of Falun Gong practitioners dying in custody or after release due to the Chinese government's harsh persecution.

Among this group was Ji Yunzhi, the 66-year-old mother of New York architect Simon Zhang. Ms. Ji was detained in Bairin Left Banner Detention Center three days before the Beijing Winter Olympics after police broke into her home. Ji Yunzhi died after only 49 days in custody on March 21, 2022, with signs of abuse viewed by family.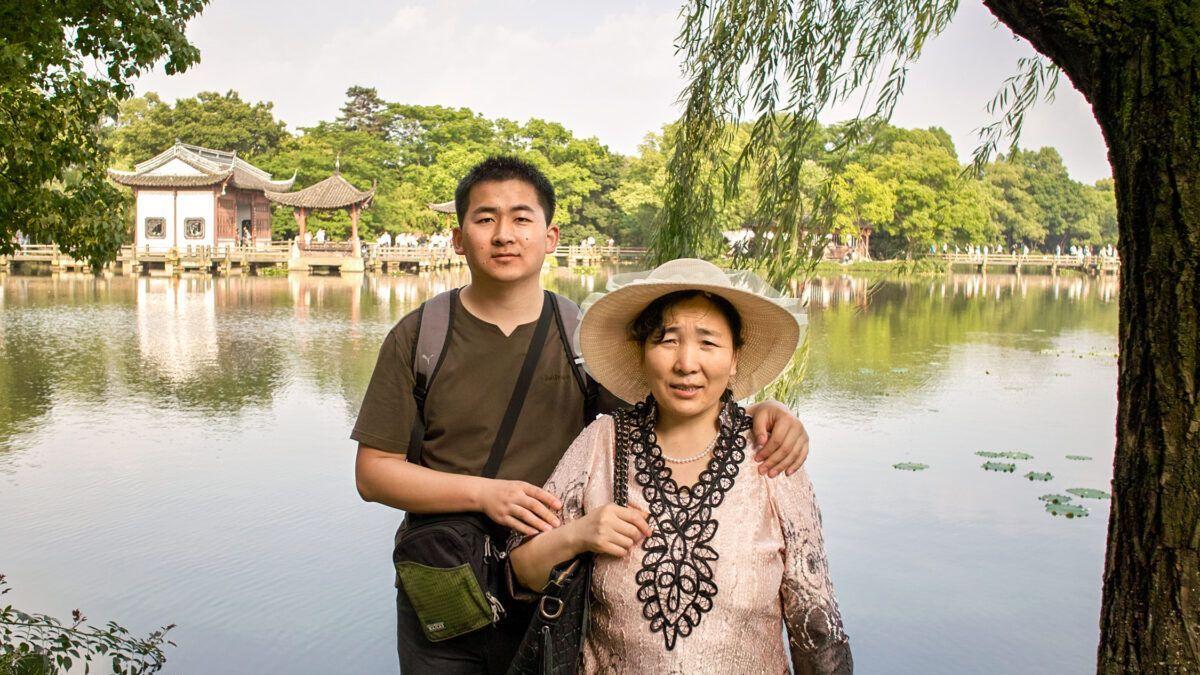 (Simon Zhang and his late mother, Ms. Ji Yunzhi, photographed in China.)
In addition to those who died during the year, another 71 deaths were newly reported in 2022 but occurred in prior years, their documentation delayed by the intense censorship surrounding rights abuses against Falun Gong practitioners. These new cases bring the total of documented Falun Gong deaths to 4,904 since July 1999, as recorded by Minghui.org.

The actual number of those killed for their belief is certainly larger, reflecting the difficulty of obtaining detailed information, including for victims targeted for organ harvesting. These deaths are the extreme end of a wider range of persecutory tactics deployed by security forces in China against those known to practice Falun Gong.
4. Death of Jiang Zemin, new international sanctions, and internal CCP purges of Chinese officials involved in persecuting Falun Gong
Jiang Zemin, the former CCP dictator who single-handedly mandated in 1999 that Falun Gong must be "eradicated" through a deadly campaign of propaganda, mass imprisonment, and coercive "transformation" of Falun Gong practitioners, died on November 30, 2022. Other Chinese officials who played a key role in persecuting Falun Gong faced direct or indirect repercussions during the year.

On December 9, 2022, the US Department of State (DOS) sanctioned high-ranking CCP officials Tang Yong and Wu Yingjie for their gross violations of human rights. Tang, in particular, was named by the DOS for his "arbitrary detention of Falun Gong practitioners" and visa restrictions were also imposed on his family members.

This round of sanctions was the second time that the State Department under the Biden Administration had sanctioned a CCP official for gross violations of human rights against Falun Gong and the third time total, as one official was sanctioned during the Trump administration.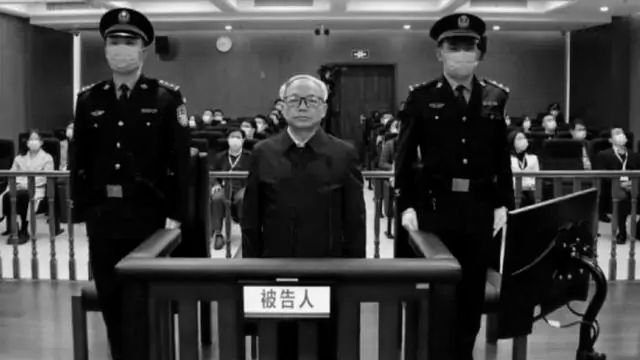 (Former deputy director Peng Bo of the 610 Office being sentenced in court on November 24, 2022.)
Within China, Fu Zhenghua and Peng Bo—former heads of the notorious 610 Office which leads the anti-Falun Gong campaign—were purged, penalized for corruption violations, and sentenced to life in prison in September 2022 and 14 years in November 2022, respectively.

Although Fu and Peng's punishments were not tied to their roles in persecuting Falun Gong, it removes yet another official tied to the campaign from the party's upper echelons and signals to lower officials that they too can become the CCP's victims. Fu Zhenghua, in particular, has long been named by human rights experts as an official who should face sanctions from the United States and other countries for his role in persecuting Falun Gong and others.
5. New Evidence of Organ Transplant Abuses and International Responses
During 2022, new research was added to the growing volume of evidence indicating that Falun Gong believers and other prisoners of conscience are killed for their organs to fuel the growing transplant industry in China.

In the American Journal of Transplantation, researchers Matthew Robertson and Dr. Jacob Lavee confirmed in April that dozens of Chinese hospitals have not abided by the well-established medical principle associated with a basic rule of transplant ethics: Donors must be deceased before vital organs are removed.

The research, "Execution by organ procurement: Breaching the dead donor rule in China," found scores of reports—over a three-decade period, at 56 Chinese hospitals, involving more than 300 medical workers—in which patients were not yet brain dead, effectively killing the living person through organ extraction.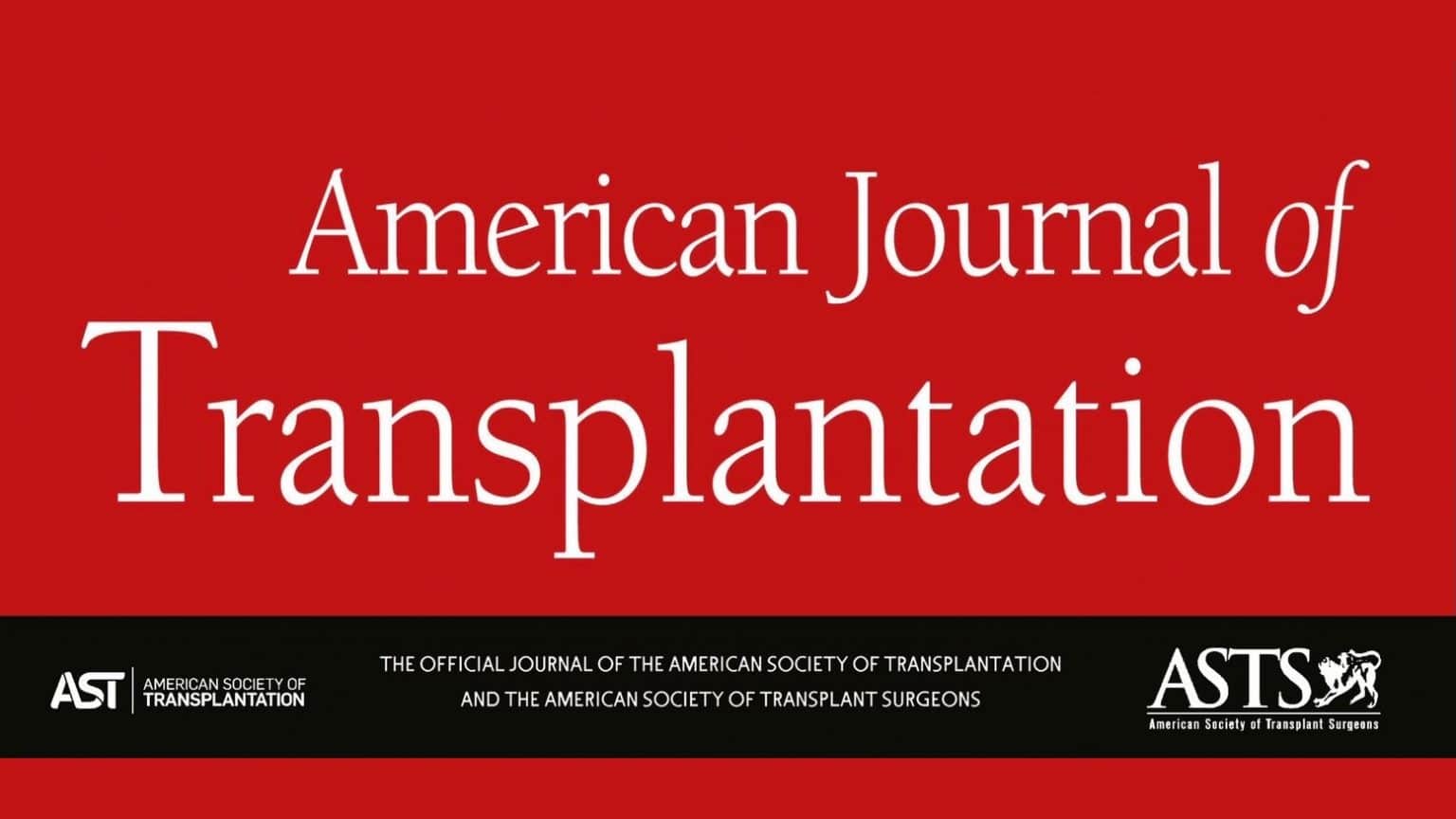 These revelations and broader awareness raising of organ transplant abuses in China spurred action from parliaments and medical professionals.

In the United Kingdom, the amendment to Health and Care Act 2022 in May 2022 prohibits commercial organ tourism to China, as well as other countries; in Canada, Bill S-223 passed in December addresses forced organ harvesting in the same way; in the United States, the bipartisan Stop Forced Organ Harvesting Bill was referred to the Senate Committee on Foreign Relations and House Committee on Foreign Affairs; and Taiwan legislators have proposed the Bill of Combating and Preventing Forced Organ Harvesting.
The International Society for Heart and Lung Transplantation was the first medical organization to prohibit article submissions from Chinese doctors to The Journal of Heart and Lung Transplantation and their symposia.