Strength Through Faith As Told By Survivor; NBA Player Speaks Out
Dear Reader,

HOW DID YOUR TWENTIES SHAPE WHO YOU ARE TODAY? For Crystal Chen, who was tortured by Chinese prison guards until her escape to America, the experience has stayed with her to the present day. Yet despite her situation, Chen was able to muster immeasurable strength through her faith.

Now Chen uses her voice to bring awareness to the persecution of her friends and fellow Falun Gong practitioners in China. In September and October, there were nearly 2,000 reports of practitioners being detained or harassed. Even Mr. Wang Xinmin, an elderly man with chronic pancreatis, was physically abused and detained by local police.

But stories like Crystal's and Wang's have not been left unheard. Celtics basketball player Enes Kanter has spoken out against the persecution of Falun Gong and others in a recent social media post. Freedom House also highlighted Falun Gong cases in their November China Media Bulletin issue, which is simultaneously distributed in Chinese to readers inside China.

In Florence, Italy, film festival critics have also reacted to the persecution with equal parts grief and admiration for the Falun Gong practitioners that continue to peacefully resist against the Chinese regime's oppression. We hope our short film will captivate you in the same way.
Sincerely,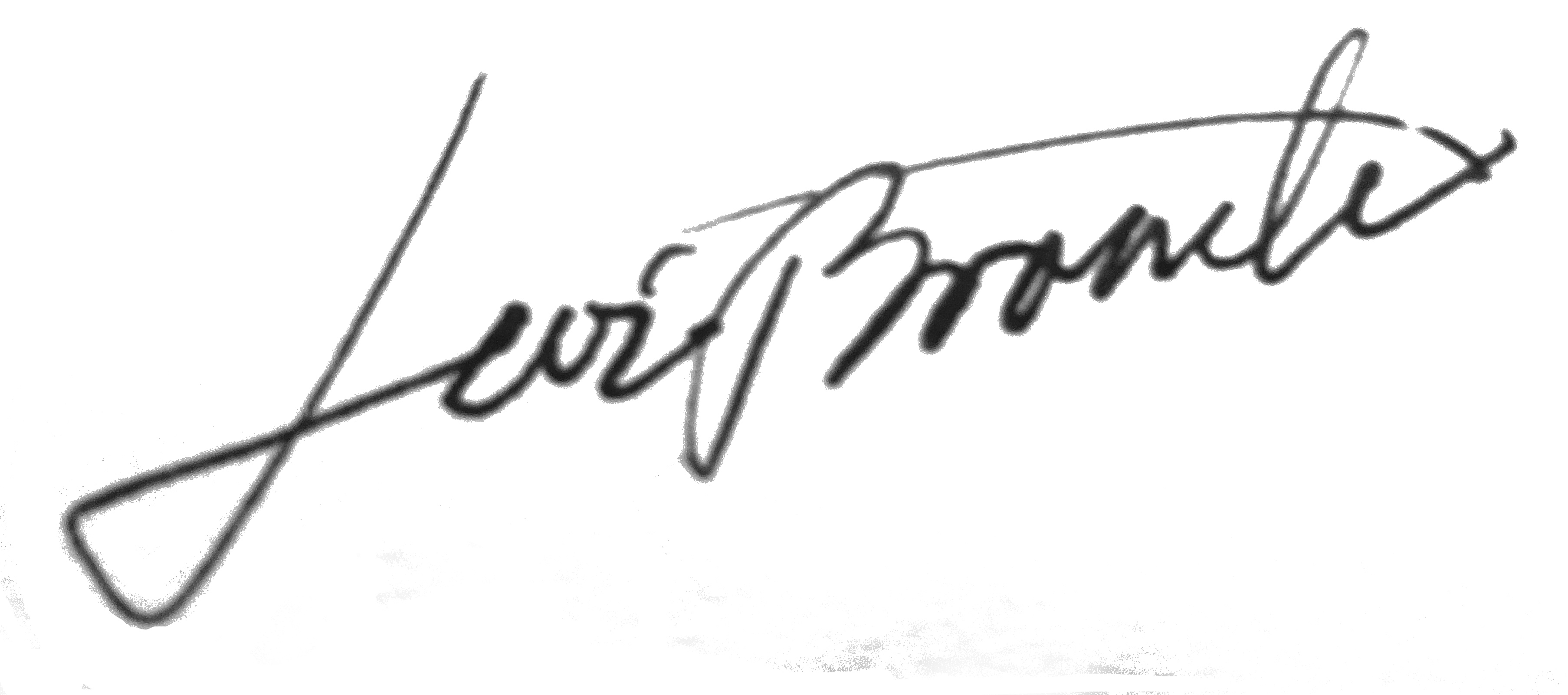 Levi Browde, Executive Director
Falun Dafa Information Center
FEATURED SURVIVOR
Survivor Accounts: Crystal Chen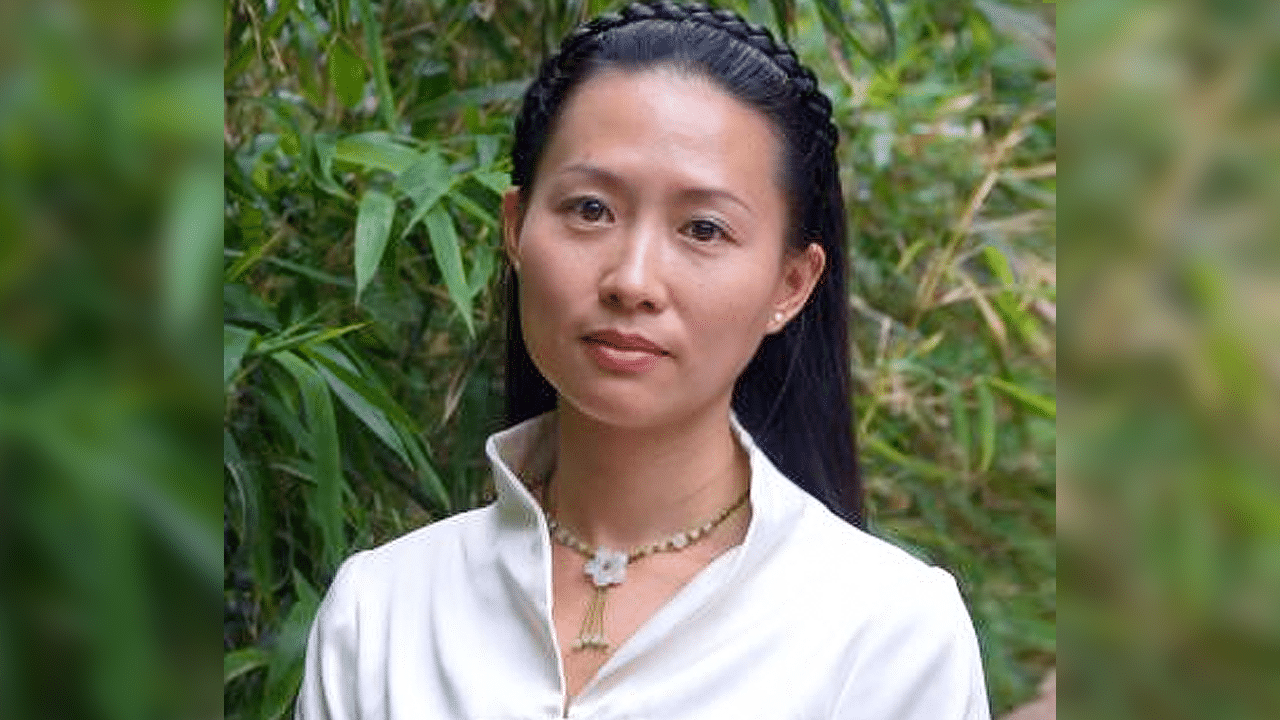 Guangzhou native Crystal Chen was the executive assistant of the largest textile trading company in the region when she started practicing Falun Gong in 1997. This was a crucial moment in Chen's life, because her new faith in the principles of Truthfulness, Compassion, and Forbearance gave her immovable strength to survive the persecution that followed two years later.

Room 212 in the Tianhe District Detention Center was the scene of Chen's first experience of torture. She was arrested just days before Christmas in 1999, after handing in a petition letter at the Central Petition Bureau, expressing her wish for the persecution of Falun Gong to stop. Chen was 27 years old.


From that moment on, she continued to be tortured by prison guards for six long years. Escaping to Thailand and finally being accepted into the United States as a United Nations refugee has been nothing short of a miraculous journey for Chen. Now as she walks in freedom, she is committed to ending the persecution in China.
PERSECUTION OVERVIEW
Almost 2000 Confirmed Detained or Harassed for Practicing Falun Gong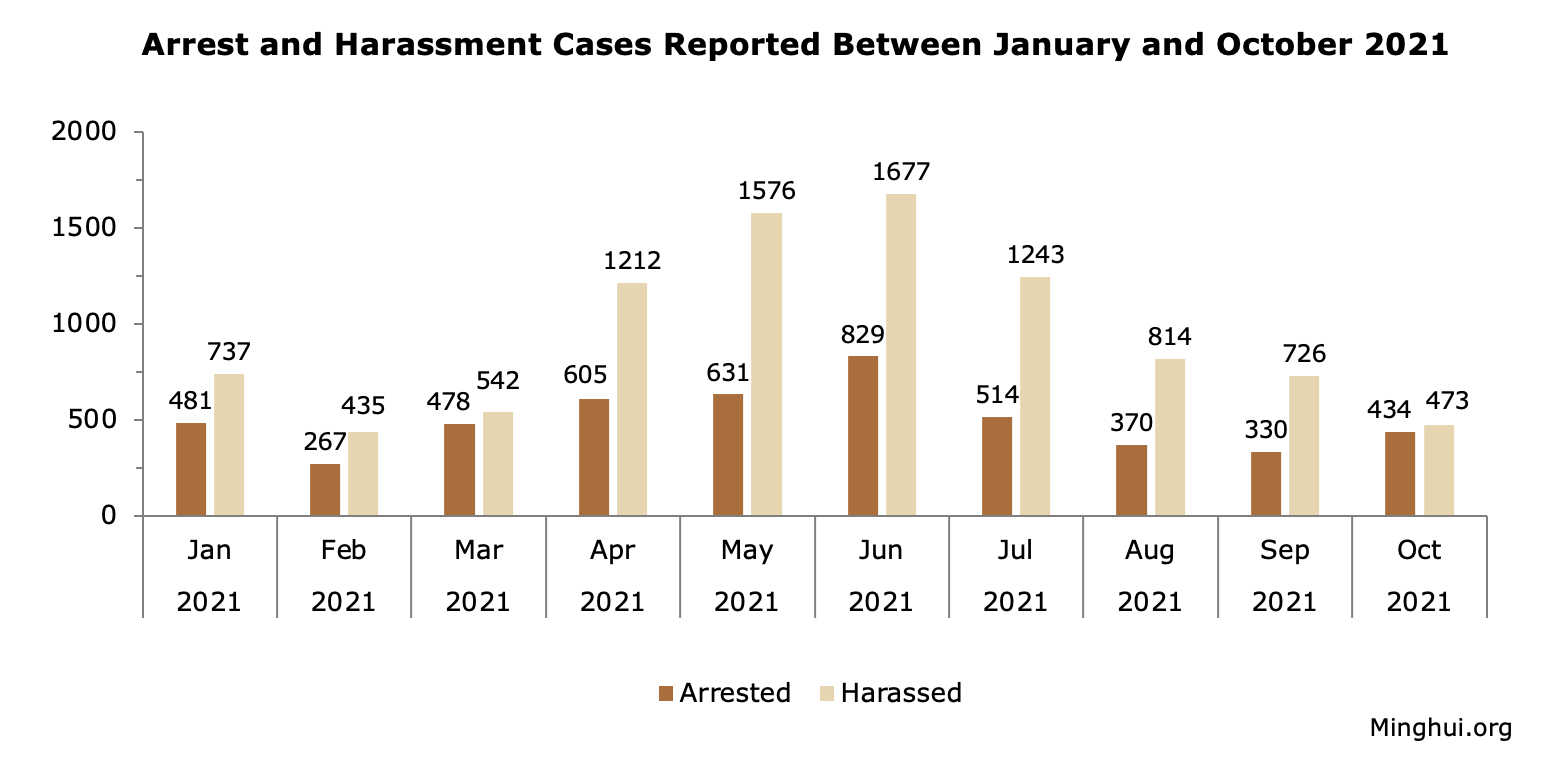 During the past two months (September and October 2021) 764 reports of Falun Gong practitioners being detained and 1,199 harassed for their faith were recorded, bringing the total detain and harassment cases reported this year so far to 4,939 and 9,435, respectively. Of the current reports, 36 practitioners were between the age of 65 and 70, 105 practitioners were in their 70s, 53 practitioners were in their 80s and 2 practitioners were in their 90s.

These numbers only represent a part of the larger persecution, as reports may be delayed by months or even years and communication with practitioners in China is heavily stifled by the government.


As a continuation of the "Zero-out" harassment campaign that was launched in 2020, the authorities targeted the practitioners and sometimes their family members, in an attempt to force every practitioner on the government's blacklists to renounce Falun Gong. Some practitioners who were tortured into disability or became incapacitated years ago were detained again and face further persecution. This was the case with Mr. Wang Xinmin.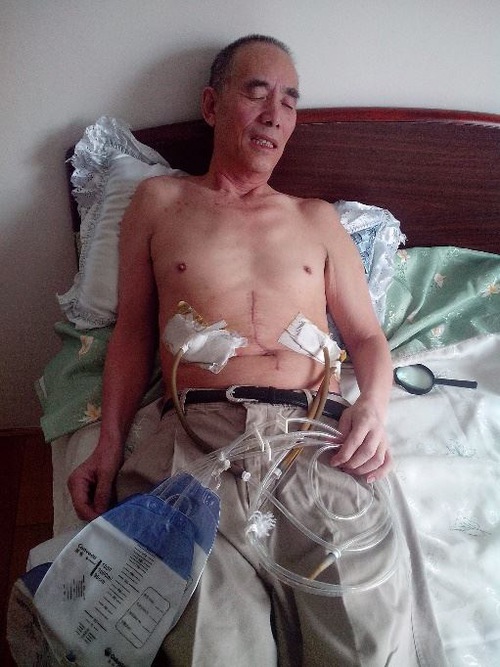 The 72-year-old Mudanjiang City, Heilongjiang Province resident has been detained since his arrest on June 10, 2021 for his faith in Falun Gong. The authorities have refused to release Wang despite his pancreatis, a severe abdominal inflammation that has impeded him for the past 7 years.


Mr. Wang was visiting another practitioner, Mr. Zhang Tao, at around 6 a.m. on June 10 when the police came knocking on the door. When Mr. Zhang refused to open the door for the police, they pried it open and sprayed pepper water onto his eyes through the slight opening of the door. While Mr. Zhang stepped back due to the pain, the police barged in, held him on the ground and handcuffed him. They punched him in the ribs and confiscated his belongings.

It's reported that he is suffering from extremely high blood sugar, but the authorities refuse to release him.
PUBLIC FIGURES
NBA Boston Celtics Player Enes Kanter Condemns the CCP's Forced Organ Harvesting of Falun Gong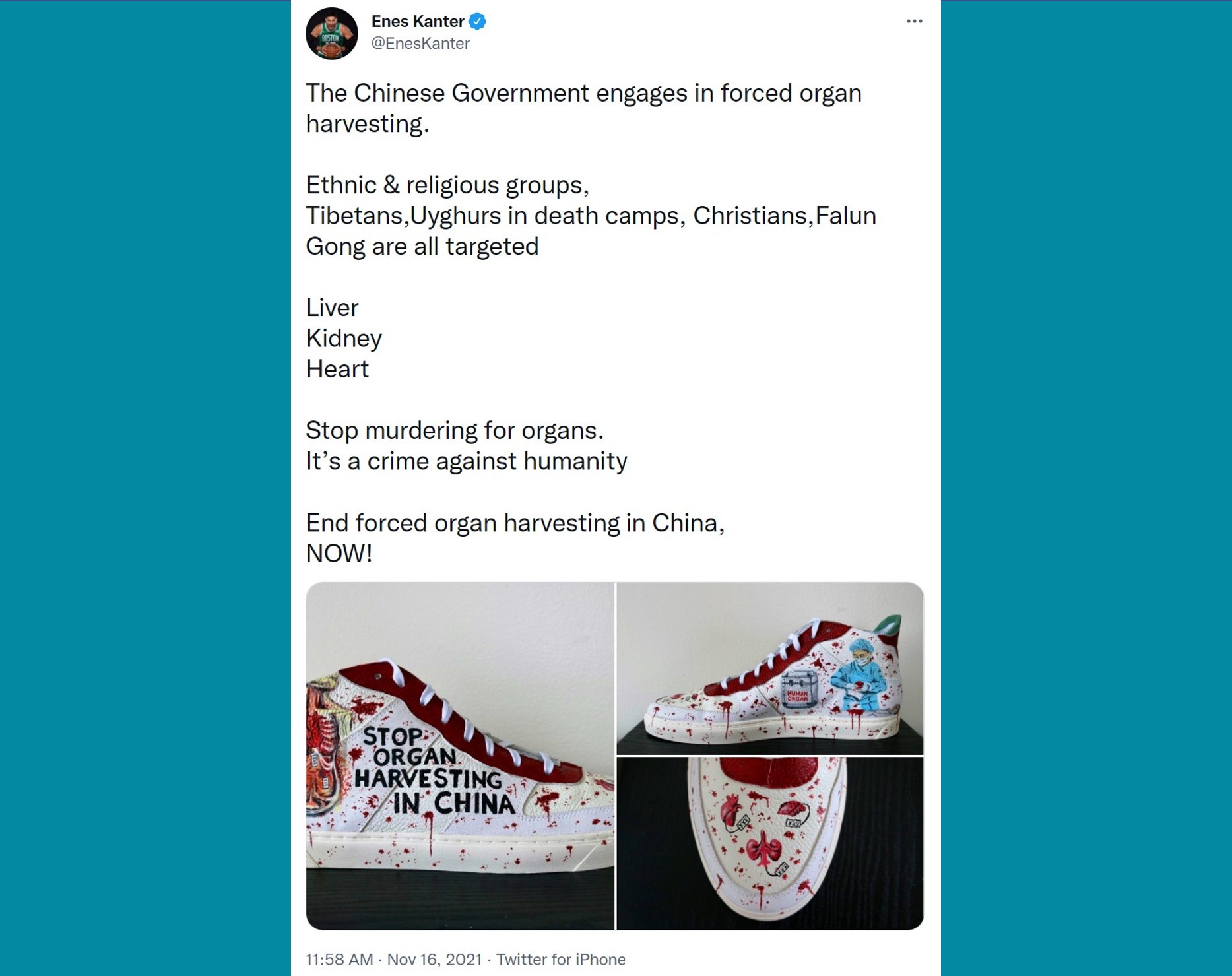 Professional basketball player Enes Kanter has long been an advocate for human rights in China. Last week, the Swiss-born Celtics athlete took to his social media platforms to highlight the Chinese regime's concerning practice of forced organ harvesting from prisoners of conscience and other detainees.


The China Tribunal, a UK-based independent court set up to investigate the practice of forced organ harvesting in China, concluded on June 17, 2019 that "forced organ harvesting has been committed for years throughout China on a significant scale and that Falun Gong practitioners have been one – and probably the main – source of organ supply." Evidence submitted during the tribunal also proved that standing Politburo member Zhang Gaoli planned to conduct "live organ harvesting from several million Falun Gong practitioners" in 2015.


The findings highlight a disturbing transplant trade worth an estimated $1 billion per year. The authoritarian regime still maintains that the harvested organs are not from jailed prisoners of conscience but rather from volunteer "donated organs."
EXTERNAL REPORTS

"Falun Gong practitioners given heavy prison sentences: A Tianjin court sentenced a family of Falun Gong believers to prison on September 4, likely in connection with printing and distributing information about the banned practice. The father, Li Guoqing received 12 years in prison; his wife Yu Bo 10 years, and their daughter Li Lei received 7 years. In another case, a Falun Gong practitioner and nurse received a four-year sentence in August in Jiangxi, after being caught speaking to someone on the street about the spiritual discipline."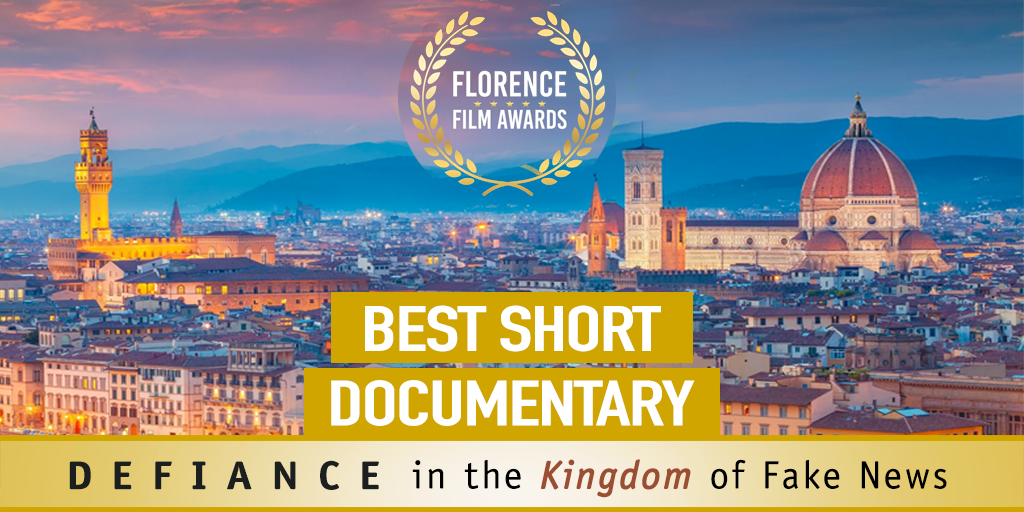 Defiance Wins in Fourth Festival

Defiance in the Kingdom of Fake News, a short documentary produced by Falun Dafa Information Center, just won its fourth film festival award! Thank you to the Florence Film Awards Jury and Scuola di Cinema Immagina for welcoming our story so warmly.

IMDb Synopsis: The "Airwave Six" gathered in secret to break into the television broadcasting system of the most tyrannical regime on earth. Their goal was to expose the gravest lie in Chinese history used to justify the persecution of millions.

Watch their true story unfold within 10 minutes by clicking the link below.