Remembering US Architect's Mother; Falun Gong Attacker in Australia Penalized
<![endif]-->
Dear Reader,


TODAY, WE REMEMBER MS. YUNZHI JI. She was the mother of Simon Zhang, an architect in New York. Ms. Ji died in custody after Chinese authorities tortured and force-fed her for disseminating information about her faith, Falun Gong, and the CCP's persecution of her loved ones.

However, with your help, there is still a chance for families with loved ones incarcerated in China to be safely reunited. Write a letter to the prison, email your lawmaker, sign a petition, or share their stories on social media. Our current family rescue cases highlight prisoners whose relatives live in the United States, the United Kingdom, and Canada.

In Australia, the ACT Magistrates Court protected the rights of Falun Gong practitioner Nancy Dong, who was physically attacked by a 30-year-old Chinese national in Canberra. Yet in China, the courts continue to sentence Falun Gong practitioners in sham trials. Last month, there were 110 additional reports of Falun Gong practitioners sentenced and 19 deaths reported due to abuse.

In other news, the S.761 Stop Forced Organ Harvesting Bill has been re-introduced with bipartisan support in the US Senate.
To watch the podcast for the newsletter highlights, click here.
Sincerely,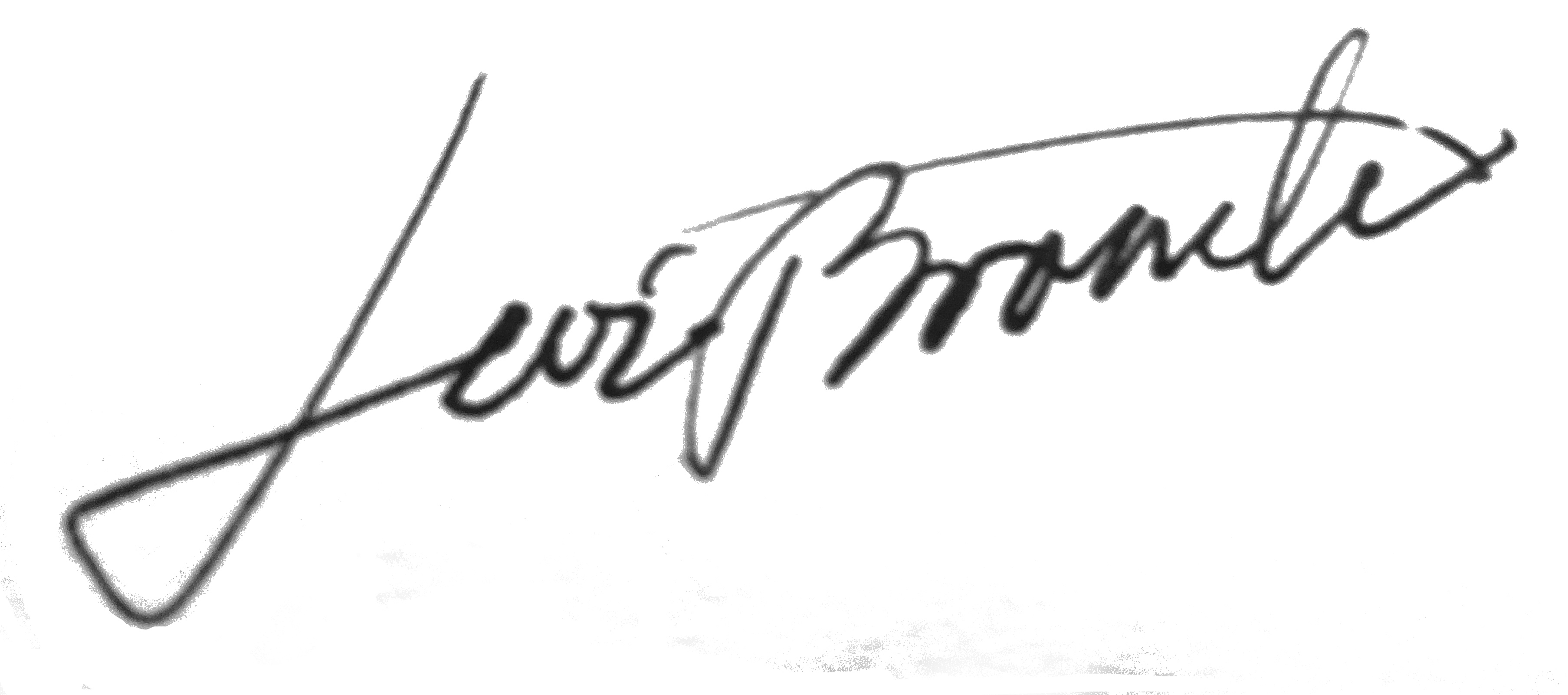 Levi Browde, Executive Director
Falun Dafa Information Center
FAMILY RESCUE
One Year Anniversary: Remembering Simon's Mother, Yunzhi Ji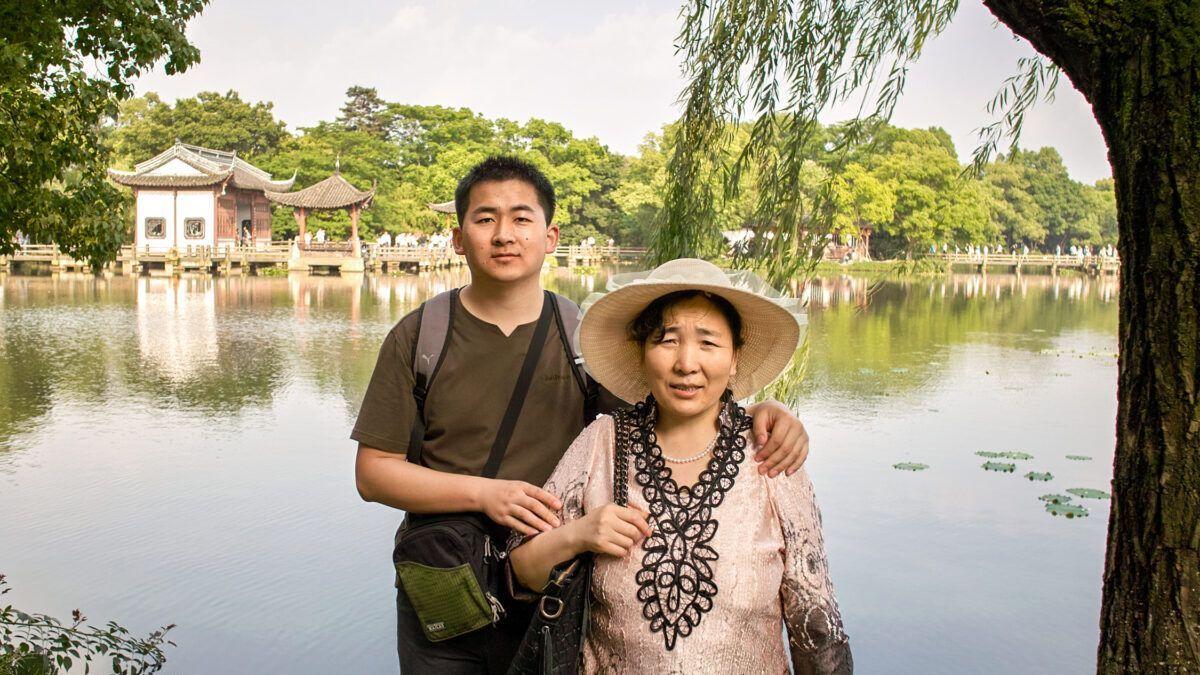 (Pictured: Simon Zhang and his mother Yunzhi Ji in China.)
Ms. Yunzhi Ji was arbitrarily detained on the Chinese New Year in 2022, three days before the opening of the Beijing Winter Olympics. Authorities attempted to silence her because she was previously found with paper notes, stickers, and materials printed with Falun Gong information in her home. While in detention, she was brutally beaten by guards and inmates until she was on the verge of death.

"If I die, it will be the result of torture," Ms. Ji once said to her cellmates.

Alongside her son Simon Zhang, who lives in New York, lawmakers and human rights organizations in the US called for Ms. Ji's. Seven weeks later, Yunzhi Ji died in police custody with signs of abuse. Her family saw that her esophagus had been cut open, with blood on her face and shoulder. The police cremated her body after blackmailing her family with photos of her son Simon participating in Falun Gong events in New York.

In February, Simon spoke at the IRF Summit in DC on the harassment and threats that his family faced even after his mother's death.
TRANSNATIONAL PERSECUTION
Young Man Assaults Older Falun Gong Woman, Found Guilty in Australia's Capital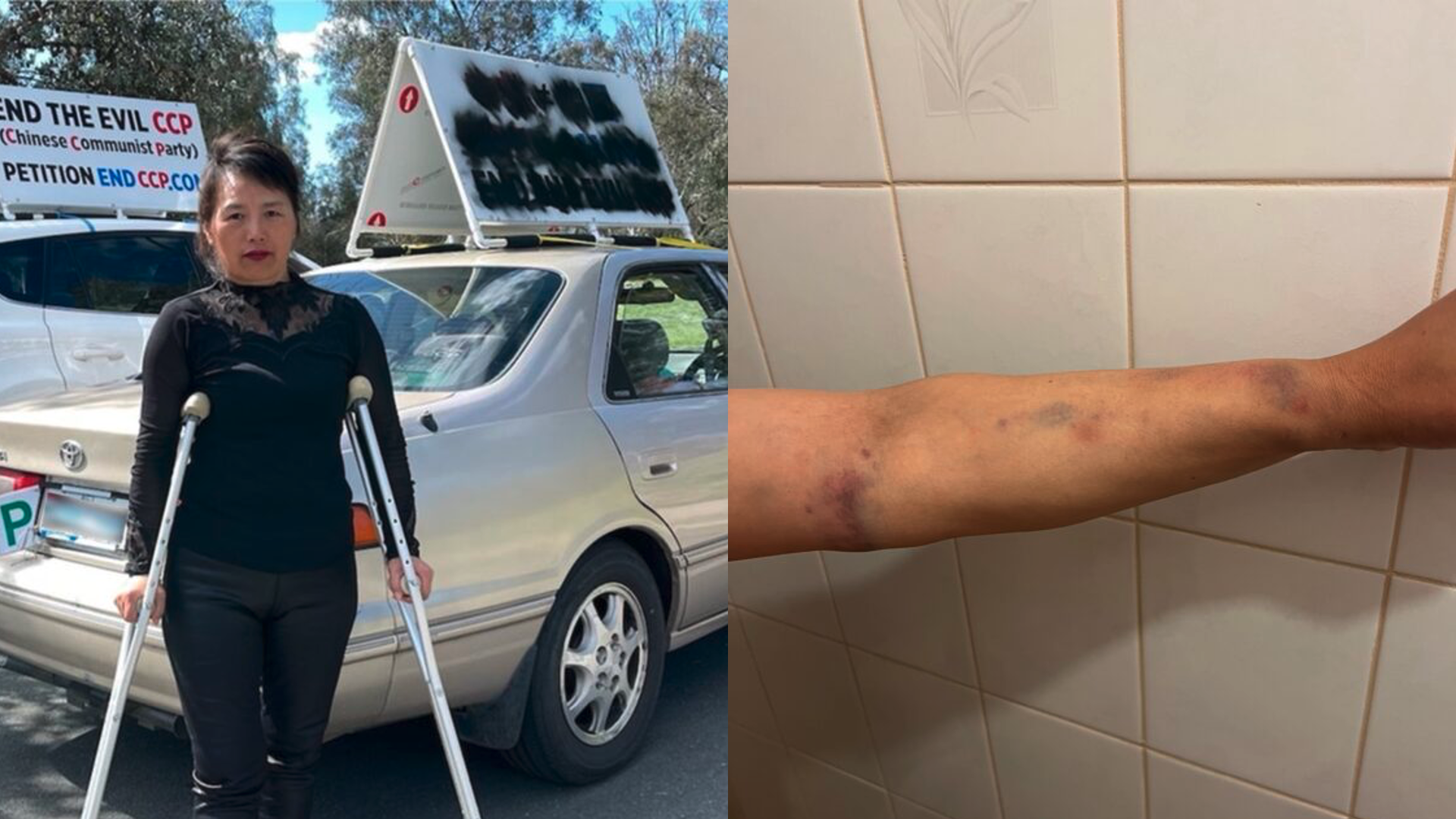 (Pictured: Falun Gong practitioner Ms. Nancy Dong after the attack in Canberra.)
30-year-old Kang Zhao was fined $3,000 (US$1,973.59) by the ACT Magistrates Court on March 9, 2023, for attacking Falun Gong practitioner Nancy Dong in Canberra, Australia last October. He plead guilty to charges of common assault, property damage, and defacing property, then expressed remorse for his actions.

Zhao and two accomplices (including Zhao's wife) were caught vandalizing signs attached to at least two Falun Gong practitioners' cars, one of which belonged to Ms. Dong. The Falun Gong practitioners, some of whom had experienced persecution in China, were collecting signatures at the Floriade flower festival to raise awareness and end the persecution of Falun Gong.

After Zhao was filmed vandalizing a "CCP ≠ China" and "End the Evil CCP" sign attached to Nancy Dong's vehicle, a scuffle broke out after Zhao attempted to take the victim's phone. "This young man then grabbed my neck with his elbow, lifted me up, and threw me to the ground. He then started to kick and punch me. I almost fainted from the fall, and I lost the ability to resist his attack," Dong alleged at the time. The altercation led to bruising on her arms and injuries to her lower body.
ORGAN HARVESTING LEGISLATION
US Senate Re-introduces Bipartisan Bill to Combat Forced Organ Harvesting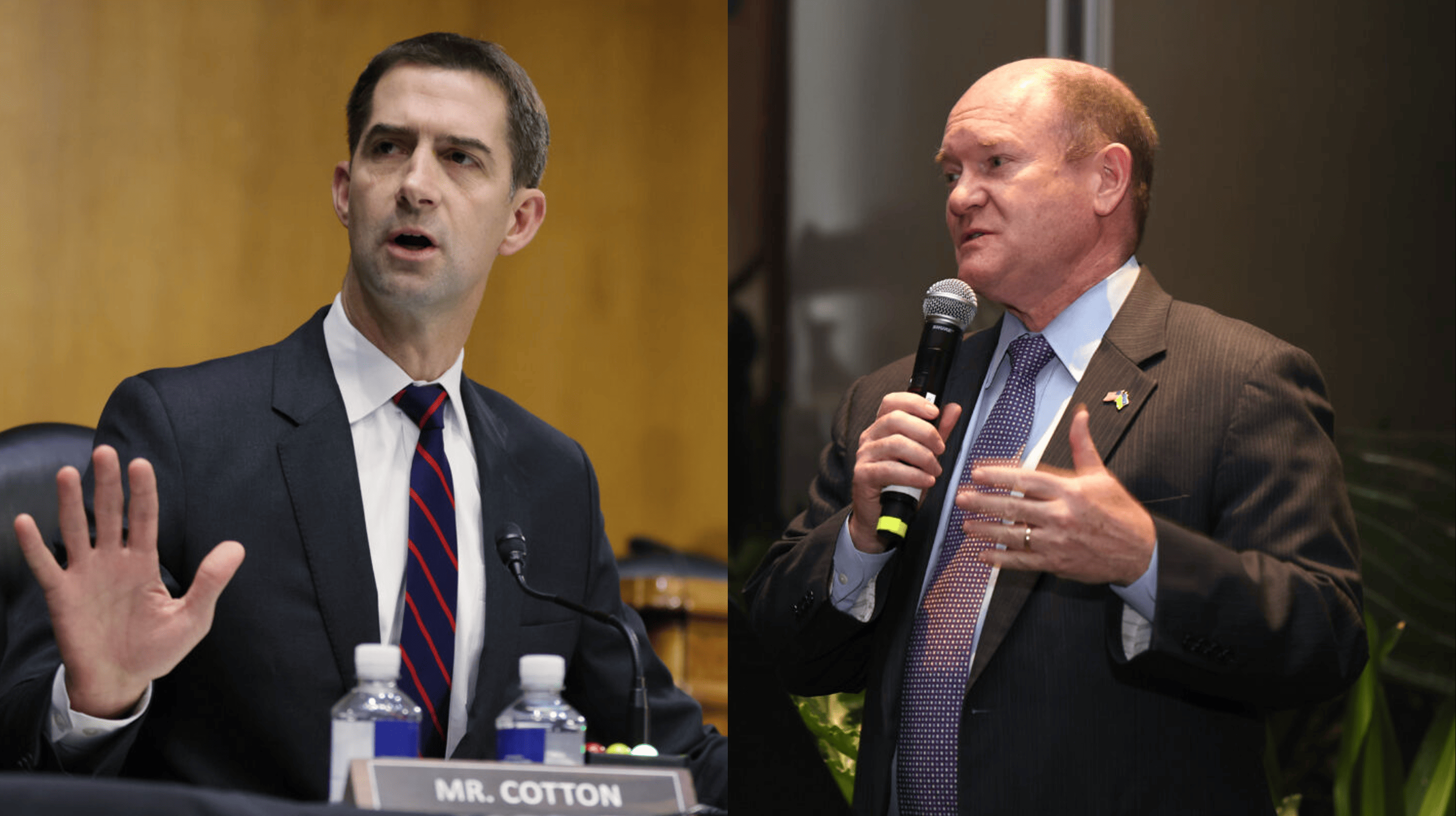 (Pictured: Bill S.761 co-sponsors Senator Tom Cotton (L) and Senator Chris Coon (R).)
Sen. Tom Cotton (R-Ark.) is co-sponsoring bipartisan bill S.761 with Sen. Chris Coons (D-Del.) that aims to hold the Chinese Communist Party accountable for forcibly harvesting organs from prisoners of conscience, mainly Falun Gong practitioners.

The Stop Forced Organ Harvesting Act would authorize the State Department to:
1. Deny or revoke passports and visas to perpetrators involved in organ harvesting.
2. Establish an annual reporting process on organ harvesting developments, and regularly sanction perpetrators.

"I am proud to re-introduce the bipartisan Stop Forced Organ Harvesting Act that will empower the Biden administration to take action against those who practice this despicable crime," Coons said. A House version of the legislation is headed to the full chamber after a positive unanimous vote by the House Foreign Affairs Committee on Feb. 28.

Other senators listed as co-sponsors of the bill include Sens. Cory Booker (D-N.J.), James Lankford (R-Okla.), Jeff Merkley (D-Ore.), Marco Rubio (R-Fla.), Marsha Blackburn (R-Tenn.), Mike Braun (R-Ind.), John Cornyn (R-Texas), Catherine Cortez-Masto (D-Nev.), Chuck Grassley (R-Iowa), Bill Hagerty (R-Tenn.), Angus King (I-Maine), Thom Tillis (R-N.C.), and Todd Young (R-Ind.).
PERSECUTION INSIDE CHINA
February 2023 Reports: 19 Deaths, 110 Sentences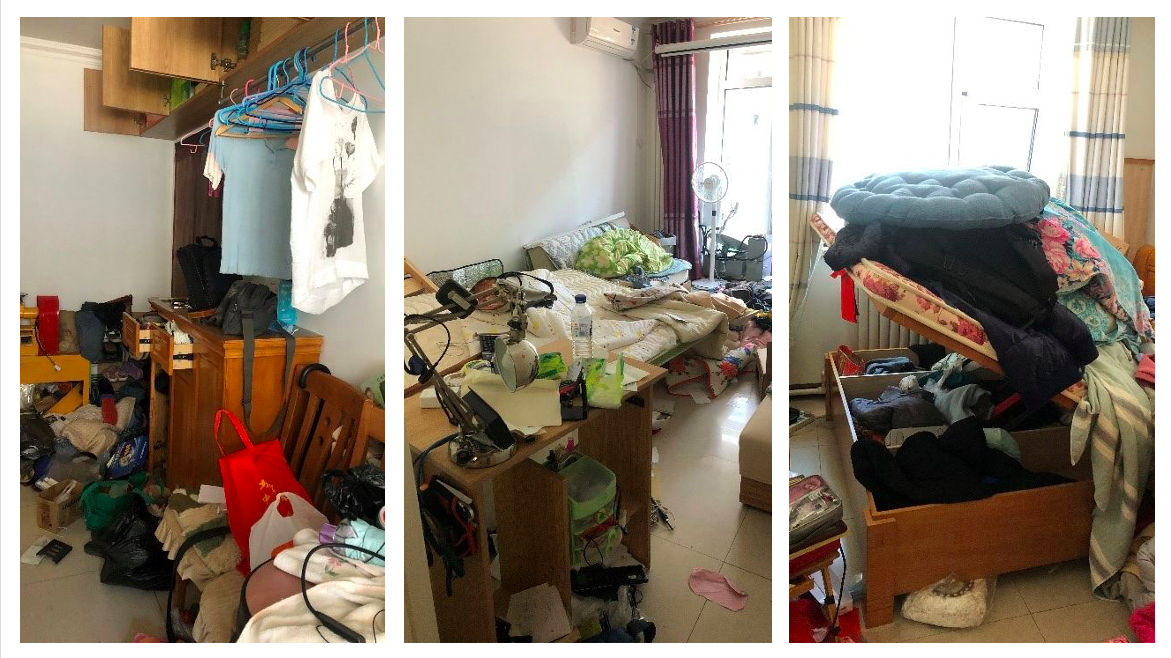 (Pictured: The home of Mr. Wang Peng after the police raided it in search of his mother, during which they confiscated his computers, cellphone and Falun Gong books. Wang was sentenced in February 2023.)
In February 2023, reports of 110 sentencings and 19 deaths of Falun Gong practitioners as a result of the persecution by the Chinese communist regime were documented. Four of the deaths took place between 2018 and 2021, seven in 2022, and five in 2023. The exact time of the remaining three practitioners' deaths remains unknown. Due to strict information censorship in China, the deaths cannot always be reported in a timely manner, nor is all information readily available.

The deceased practitioners were from 12 different provinces: Shandong (4), Jiangxi (4), Heilongjiang (2), Yunnan (1), Sichuan (1), Shaanxi (1), Shanxi (1), Jiangsu (1), Jilin (1), Guangdong (1), Gansu (1), and Inner Mongolia (1).

Two of the practitioners died in custody, including radio host Pang Xun who was beaten to death in prison and an 86-year-old senior engineer who died days before he was set to finish a four-year term. Most practitioners died after succumbing to physical and mental persecution over the course of several years.
RULE OF LAW
Weiquanwang: Teacher's Family and Lawyer Denied Visitation Rights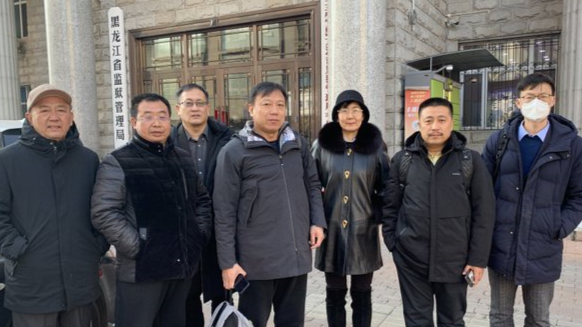 (Pictured: Ms. Liu's family and lawyers at Heilongjiang Provincial Prison Administration.)
Lawyers have again been denied the right to visit Ms. Liu Lijie, a Falun Gong practitioner and teacher, who was sentenced by the Xiangyang District Court in Jiamusi municipality to 3.5 years in prison without legal representation. After Ms. Liu's appeal was denied, she was taken to the Heilongjiang Women's Prison on January 12, 2022. Her case was featured in the 2022 annual report of the U.S. Congressional-Executive Commission on China (CECC).

For over a year, local authorities and prison staff have denied Ms. Liu's family members and lawyers the ability to visit her and check her condition. On February 7, 2023, the Weiquan Wang website, which gathers updates from a network of rights defenders in China, reported that her relatives and lawyers were turned away again by a prison employee, who told them to go "check the Internet" instead of coming to the prison.

Ms. Liu's sentence runs until May 2025. She remains imprisoned at Heilongjiang Women's Prison under Chief Tao Shuping (陶淑萍), where she is at severe risk of torture.
Ms. Liu (52) is a Falun Gong practitioner from Jiamusi, Heilongjiang province.

Liu graduated from the Department of Biology of Northeast Normal University and worked in the editorial department of the Journal of Jiamusi Vocational Education Group Vocational College.

In 1998, she started practicing Falun Gong and was awarded as an outstanding teacher by the college for many years.
Transnational Persecution Incidents, Family Rescue Campaigns
(20 minutes)

In Episode 05 of the Falun Gong Bulletin, we cover the reintroduction of a forced organ harvesting bill in the United States, and two incidents of transnational repression in New York City and Canberra, Australia. The episode's deep dive shares three family rescue cases from the United States, United Kingdom, and Canada, with resources for how readers can help.