40 Die from Abuse, More Than 5,000 Targeted by CCP
Thursday, August 13, 2020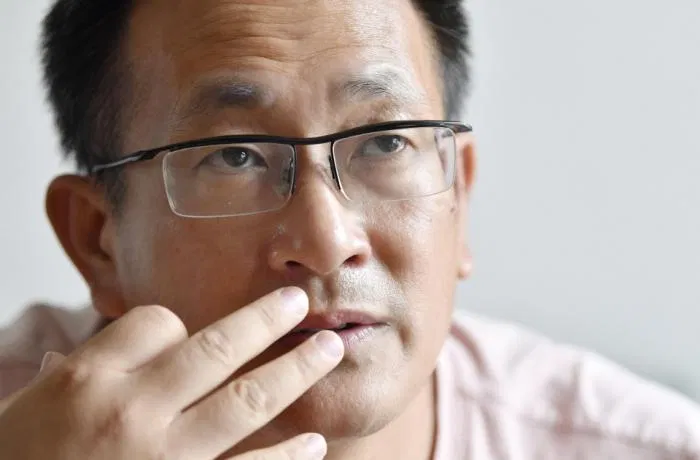 Human rights lawyer Wang Quanzhang. Photo by Kyodo News.
Renowned human rights lawyer Wang Quanzhang has published a moving and detailed account that outlines the fact that his torturous nearly five-year detention by Chinese officials happened largely because of the state's fixation on persecuting Falun Gong. The charges against him demonstrate that he was tortured and abused for "crimes" that include defending innocent Falun Gong practitioners in court and speaking to the media about these cases.
Mr. Wang, no longer in custody but still in China, says he's unbowed in his determination to help usher in an era of human rights in China. But he painted a chilling picture of life for people like himself, including many Falun Gong practitioners: "If you are a human rights defender and you are truly on the path of defending human rights, you will become the power machine's most important and dangerous enemy. Your every move, every detail of your life will be recorded, and a file created, which will be taken out and used when you're being interrogated."
INSIDE CHINA
Killed for Their Faith: At Least 40 Falun Gong Practitioners Die from Abuse, Torture in First Half of 2020
5,313 others arrested, harassed, or extorted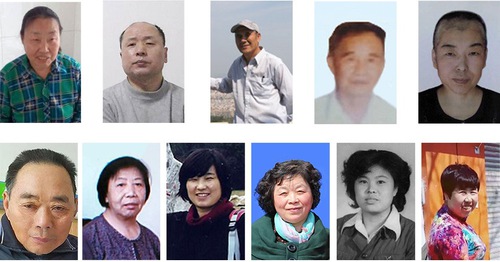 Practitioners who died in the first half of 2020.
Upper row: Xiao Yongfen, Hu Lin, Yu Yongman, Li Rongfeng, Li Guojun
Lower row: Liu Fating, Fu Shuqin, Zhou Xiuzhen, Zhou Shujie, Lin Guizhi, Gao Yan
Due to the information blockade in China and the danger that the practitioners' families face in exposing the persecution, the actual death toll is expected to be much higher than the 40 reported. The newly-deceased practitioners, 22 of them women, came from 14 provinces and centrally-controlled municipalities across China.
Despite the coronavirus pandemic, the Chinese Communist Party (CCP) intensified the persecution of Falun Gong in the first half of 2020, with 2,654 practitioners being arrested and 2,659 harassed for their faith. Among these practitioners, 1,687 had their homes ransacked. At the time of writing, 1,246 (47%) of the arrested practitioners remain in custody.
HONG KONG
Hong Kong's "National Security" Law Brings Falun Gong New Restrictions and Concerns
The situation is worsening for Falun Gong practitioners in Hong Kong under the new so-called national security law, and they fear it may deteriorate even more. The spokeswoman of the Hong Kong Association of Falun Dafa (also known as Falun Gong) was invited to speak at the United States' International Religious Freedom Roundtable on July 29 ,which included the US Ambassador at Large for International Religious Freedom Samuel Brownback. The spokeswoman gave an update on the situation for Falun Gong in the quickly-changing territory and asked for help from the U.S. to protect their freedoms of belief and expression.
"Since the security law came into effect," she said, "we have felt increased surveillance, threats from police, attacks from pro-CCP thugs, and restrictions on our ability to hold certain banners. This fits with some of our fears of how the law might be implemented, but we are worried the situation could get much worse."
INSIDE CHINA

Lucrative Monetary Rewards Offered to Anyone Who Reports Falun Gong to the Police
The magazine Bitter Winter has reported on official Chinese Communist Party (CCP) notices describing rewards of up to 100,000 yuan (USD $14,000) for information on the whereabouts of spiritual followers including Falun Gong. The rewards aim to create an atmosphere where "every person participates and all population report" on marginalized groups, for the purpose of persecution.
Monetary rewards as a tactic to find spiritual adherents in communist China is not new, but official messages like these in a number of provinces around China show how the persecution continues and seeks to incentivize all members of society to participate.
DID YOU KNOW?
Two Chinese Officials Sanctioned for Abuses Against Uyghurs Also Previously Persecuted Falun Gong
The United States recently imposed sanctions on several high-level CCP officials for their role in severe human rights violations committed against Uyghurs and other minorities in China's Xinjiang region. At least two of the men — Chen Quanguo and Sun Jinlong

—

are well-documented to have been active in persecuting Falun Gong practitioners in other parts of China before taking up their posts in Xinjiang. Falun Gong practitioners have submitted the names of dozens of other officials responsible for the arbitrary detention, torture, and death of Falun Gong believers in China for consideration of sanctions.

Read more about these two perpetrators and others who have applied lessons learned in the anti-Falun Gong campaign to the current crackdown in Xinjiang in an article by Freedom House's Sarah Cook in the Jamestown Foundation's China Brief.
THE FALUN GONG STORY
From ancient roots extending back
thousands of years, to a house-hold name
in China during the qigong boom in the 1990s,
to the largest group of prisoners of
conscience in the world, this is
the complete story of Falun Gong…